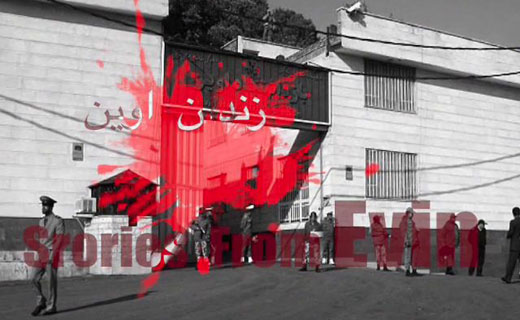 Evin prison in Tehran has for nearly 30 years been a notorious center for the punishment, torture, and execution of opponents to the Iranian regime. Human rights organizations, both inside and outside of Iran, have cited examples of savage tortures and maltreatment of prisoners on many occasions over the years and urged the Iranian government to desist in its mistreatment of political prisoners in particular.
It is remarkable, then, that a member of the Iranian Parliament's (Majlis) National Security and Foreign Affairs Committee delegation could comment, after a six-hour visit to Evin prison, "This wasn't a prison. It is Hotel Evin."
It is not the first time that Evin has been given some innocuous label to disguise the atrocities behind its walls. In the 1980s, the notorious prison governor Lajavardi described it as the "Evin university" in which all inmates would learn new ways. But learning was through torture, not through books, and every graduate was broken.
Only recently, political prisoners' activities revealed that torture in Ward 350 of Evin prison was the cause of blogger Satar Beheshti's death.
This has led the Iranian government to increase its repressive measures in Iranian prisons. One such repressive action is to banish political prisoners to prisons where hard-core criminals are being kept or to prisons located in distant cities, making family access almost impossible.
Recently 39 political prisoners from Ward 350 of Evin Prison have written a letter to Amoli Larijani, head of the judiciary, to highlight the case of Abolfazel Gadiani. On January 14, 2013, Abolfazel Gadiani was moved from Ward 350 of Evin prison to the Gezel-Hesar prison. Prior to the Iranian revolution, in the era of the Shah, Gadiani was a political prisoner in the Gezel-Hesar prison. However, it now mainly houses drug-traffickers and dangerous prisoners, thus increasing the threat to Gadiani's safety.
Given the high number of intellectuals in Ward 350, prisoners had organized over 60 hours of educational lectures in approximately 35 different academic disciplines. During the last two months, in an attempt to disrupt the prisoners' educational activities, Javad Moemeni, Ward 350's interim head, ordered the removal of educational material that prisoners had prepared themselves.
The unified resistance of the prisoners, however, has had some success and, following the prison warden's intervention, the previous conditions in Ward 350 of Evin prison have been restored.
The Committee in Defense of the Iranian People's Right (CODIR) has recently highlighted the case of Reza Shahabi, the Tehran Bus Workers treasurer, who went on hunger strike for three weeks over his mistreatment in Evin and the lack of medical resources available to address major surgery which had been undertaken on his neck and spine. Shahabi was finally allowed five days bail to address health issues which had been exacerbated by beatings in prison.
In November last year CODIR also highlighted the case of female political prisoners who were subject to abusive and degrading treatment in Evin prison, with regular body searches and arbitrary removal of personal items amongst the issues raised. Nine of the women went on hunger strike.
The protest followed closely upon that initiated by human rights lawyer Nasrin Sotoudeh, who went on hunger strike on October 17, 2012, following issues with visiting rights for her family. Sotoudeh's case was previously highlighted by CODIR as an example of the poor treatment of female prisoners by the Iranian authorities. Sotoudeh had recently been the recipient of the prestigious Sakharov Prize for her work in the field of human rights.
These are only some of the more recent examples of the realities of life in prison for political prisoners in Iran. Over the past 30 years many more examples could be held up to show that, far from boasting hotel conditions, Evin prison is only fit for closure and its notorious reputation confined to the history books.
Photo: Tehran's notorious Evin prison. Courtesy of CODIR.