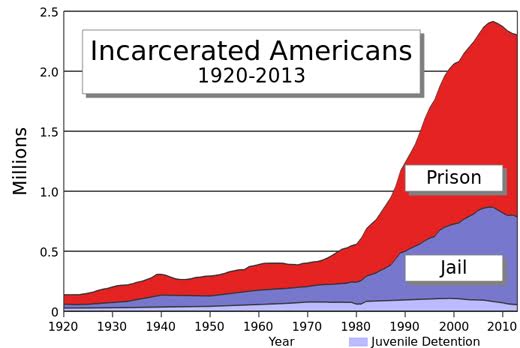 The U.S. Department of Housing and Urban Development (HUD) issued a major policy statement in November, announcing that arrest records may no longer be used to deny affordable housing, or to evict families from affordable housing.
The announcement, issued in the form of a notice, was effective immediately and applies to both public housing as well as privately owned housing receiving federal housing assistance.
HUD has been part of the Federal Interagency Reentry Council, consisting of 23 federal agencies empowered to act on issues that affect individuals released from incarceration. From the local and state up to the federal level, governmental agencies, with bipartisan support engendered by massive shifts in public opinion, have begun tilting toward less incarceration (in this country that still incarcerates a higher percentage of its population than any other on Earth), and more restorative justice and rehabilitation.
In 2011, former HUD Secretary Shaun Donovan sent a letter to public housing agencies encouraging them to be "lenient" in decision making in connection with admitting former inmates into affordable housing. This letter, however, lacked the force of policy. According to a staff member of the California Department of Corrections and Rehabilitation who is not authorized to make public comment, "the housing agencies we contacted routinely declined to change their procedures, regarding Secretary Donovan's letter as being nothing more than a suggestion."
The HUD notice makes clear the Department's position that an arrest does not equal a conviction, and that such records are often erroneous. While it does not prohibit denying housing to individuals convicted of criminal offenses, or evicting them for criminal convictions that are violations of the lease, the notice states that housing agencies are not obligated to follow the "One Strike, You're Out" policy, and goes on to suggest a number of "best practices."
These best practices include taking into consideration when the offense was committed; the nature of the offense in terms of how it will affect other residents; the level of violence, if any, associated with the conviction; the number of convictions associated with the individual; and, significantly, if the individual is in a recovery program, and whether the individual was under the influence of alcohol or illegal drugs at the time of the offense.
The notice restates the ability of individuals rejected for HUD-assisted housing to appeal their rejection, and for due process to be followed in matters of eviction.
Graph: Total U.S. incarceration by year. | Wikimedia Commons, Public Domain