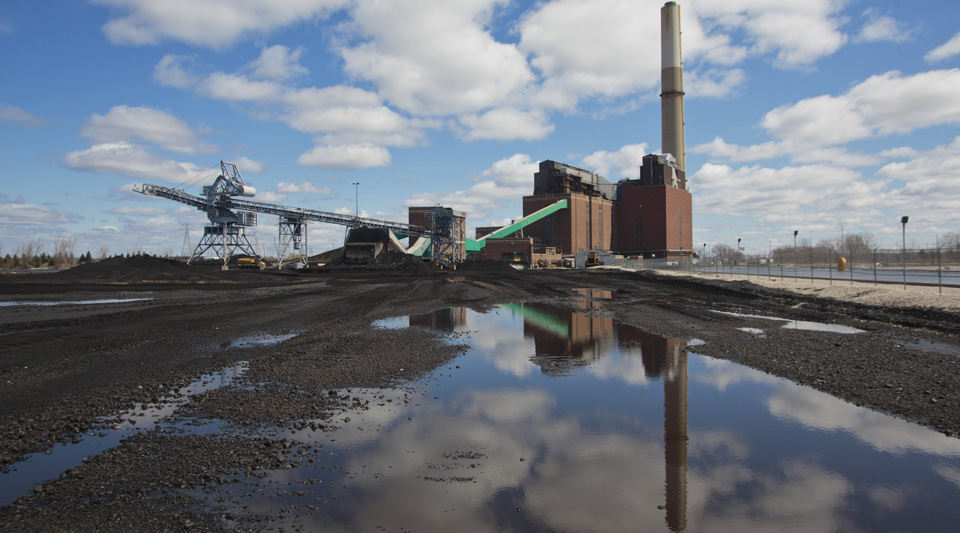 "The war on coal is over," according to Scott Pruitt, head of the Environmental Protection Agency.
Pruitt spoke these words in a speech to coal miners in Hazard, Kentucky, where he announced the formal repeal of Obama's Clean Power Plan. What he failed to mention is that if this is a war, coal has already lost.
The demand for coal has collapsed in recent years. More than half of all U.S. electricity was produced from coal just a decade ago. Today's figure is just over 30 percent, and continues to fall. Twelve coal-fired power stations have already closed since Trump took office.
A recent survey by the Union of Concerned Scientists found that around a quarter of the remaining coal units will soon be retired or converted to gas, and a further 17 percent are "un-economic" and could also be retired soon.
Even new coal subsidies proposed by Energy Secretary Rick Perry are unlikely to reverse the downward trend. Utilities think long-term when they make investments, and would be foolish to assume that the Trump administration's willingness to ignore the pollution caused by coal will outlast its term of office.
The decline of coal power is excellent news for the planet. Burning coal is one of the main ways we put carbon dioxide into the atmosphere, causing climate change. It also damages the health and environment of anyone who lives near mines and power stations, polluting the air we breathe while using vast amounts of fresh water.
The real challenge now is not how to save coal, but how to ensure that new, green energy jobs are created, and support is given to communities that have long relied on mining.
Energy companies and lawmakers should also ensure that coal is not simply replaced by shale gas—which pollutes drinking water and continues to damage the climate—but by renewable energy instead.
Luckily, the economics of renewable energy are getting better all the time. Residential solar power is expected to out-compete fossil fuels in over 40 states by 2020, while huge advances are also being made in energy storage and the development of electric vehicles.
The cost of wind power is also falling rapidly. A recent Energy Department report found that electricity produced by wind turbines is already considerably cheaper over the long-term than running gas turbines. Improvements in technology means that will continue to be the case even after current wind subsidies are cut.
Expanding renewable energy is good for jobs, too.
People with "green jobs" in energy efficiency, renewables, and public transportation already outnumber those employed by oil, gas, and coal companies, according to Energy Department figures. The benefits are spread widely, too: Renewable jobs already outnumber fossil fuel jobs in 41 states.
The contrast between coal and solar power is even stronger. Coal now employs just 160,000 Americans, a third of whom are miners. Solar energy, by contrast, now employs over 370,000 people and is one of the fastest growing parts of our economy.
Instead of pretending that coal jobs could return, politicians should be promoting renewable energy and the jobs that come with it. There's little chance that Pruitt, who has close ties to coal lobbyists, would endorse such an approach.
That's all the more reason for states to step up, putting in place transition plans that encourage a shift to renewable energy that helps workers while protecting our air and climate.
Distributed by OtherWords.org.