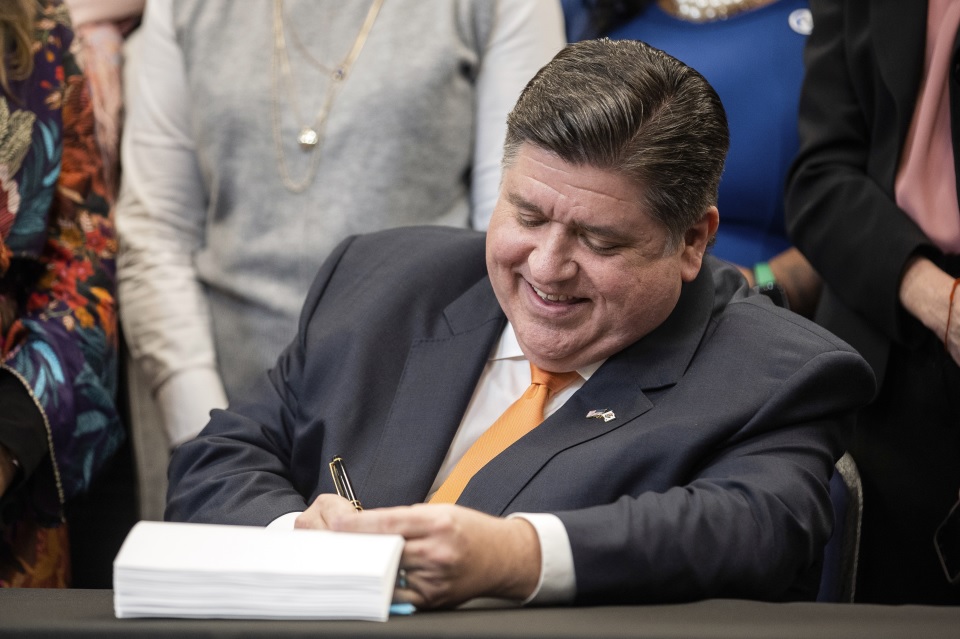 SPRINGFIELD, Ill. (PAI)—By overwhelming votes in the Illinois legislature, the Land of Lincoln joined the lengthening list of states that outlaw wage theft.
The measure, signed in September by Gov. J.B. Pritzker (D), shows, again, the importance of lower-level lawmakers and governors to workers. With gridlock bedeviling Congress, and likely to continue for the foreseeable future, the states then become "laboratories of democracy," to quote famed pro-worker Supreme Court Justice Louis D. Brandeis.
That can be both positive and negative, though. The nation is increasingly politically polarized. In "Blue States," such as Illinois, New York, California, and, this year, Michigan and Minnesota, elected officials respond to workers' support with worker protection legislation unlikely to make it through Capitol Hill.
But in often gerrymandered and/or racially polarized "Red States"—Texas and Florida are the top two with other Southern and lightly populated Great Plains states not far behind—right-wing radicals, funded by corporate special interests, enact and enforce worker suppression and voter suppression legislation, often at the same time.
The wage theft bill, HB1122, was one of the top priorities of the state AFL-CIO. The State Assembly passed it 68-38 and the State Senate agreed 35-20. It's effective next July 1.
The wage theft bill says it specifically applies to freelance workers, mandates their employers sign them to written, legally enforceable contracts, and says that once the pact is signed the workers' pay can't be cut.
It increases the fines for wage theft and gives more power to the state Labor Department to investigate and enforce it.
HB1122 also says "no hiring party shall threaten, intimidate, discipline, harass, deny a work opportunity to, or discriminate against a freelance worker, or take any other action that penalizes a freelance worker for, or is reasonably likely to deter a freelance worker from, exercising or attempting to exercise any right" the law guarantees.
While the bill singles out freelance workers for protection from wage theft, House Deputy Majority Leader Natalie Manley, D-Joliet, says it applies to others as well.
"All workers, regardless of their employment status, deserve to have common-sense basic protections," Manley told the Will County (Ill.) Labor Record.
"With so many working families living paycheck to paycheck, it can be devastating when workers aren't paid on time or aren't paid at all," Manley's statement continued. "Theft is theft, no matter who is doing it. Whether it's an individual or a multinational corporation, no one is above the law."
We hope you appreciated this article. At 

People's World

, we believe news and information should be free and accessible to all, but we need your help. Our journalism is free of corporate influence and paywalls because we are totally reader-supported. Only you, our readers and supporters, make this possible. If you enjoy reading 

People's World

 and the stories we bring you, please 

support our work by donating or becoming a monthly sustainer today

. Thank you!