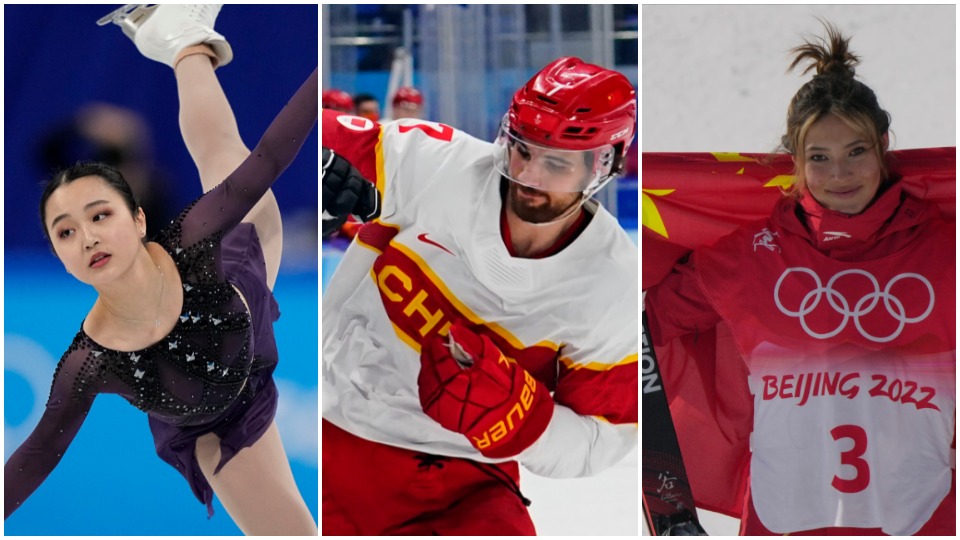 It depends on whose ox is being gored, as the old saying goes. Ian Goodrum wrote a very enlightening article, "Beijing Olympics: Eileen Gu doesn't care what the U.S. media thinks of her." (People's World, Feb. 9, 2022.) In it, he recounts the story of Ailing (Eileen) Gu, who was born and raised in the United States but won a gold medal for China at the Winter Olympics in the women's freestyle skiing big air.
Her achievement opened the floodgates to a torrent of abuse and condemnation in the United States. Critics questioned her citizenship and her loyalty.
But there is a double standard here. Many American athletes compete for other countries. In baseball, 20 of 24 members of the Israeli baseball team at the 2020 Summer Olympics were Americans (many of whom played in the Major Leagues). In track and field, it is not uncommon for athletes to compete for countries other than the one they were born in. These include Americans who have competed for Liberia, Canada, Nigeria, and Great Britain. (All of this information is readily available on Wikipedia.) The same is true for basketball players and others in many different sports.
Could it be that these countries are U.S. allies or those whom Washington considers "friendly"? The U.S. government and the corporate media, meanwhile, endlessly portray China as a major threat to U.S. influence around the world.
The reaction to Ailing Gu's gold medal also stands in stark contrast to that for other American athletes competing for China. Nary a bad word for Zhu Yi, a 19-year-old figure skater born in Los Angeles, who competed for China in the women's team competition. She had a less than stellar event, finishing last in the short program.
There are seven Americans skating for China's men's hockey team. One of them is Jake Chelios, the son of former NHL defenseman Chris Chelios. He explained that his family had been uncertain about his choice, "but now they're starting to understand how special it is," he commented. He's lived in East Asia since 2019 and described his experience:
"Since we've been over here for three years, whatever it is, you do start to feel a closeness to China. We've been eating Chinese food, we've been living the Chinese culture, so there's a certain closeness you start to feel with China, and you start to feel like you're actually going to represent them and you want to win for them."
It is common for athletes from around the world to compete for countries other than the one of their birth, and the United States itself doesn't seem to have a problem employing competitors born abroad. According to The Atlantic writer Matt Vasilogambros:
"[D]uring the 2008 games, the U.S. hurried citizenship status for a Polish kayaker, a Chinese table-tennis player, a triathlete from New Zealand, a Kenyan distance runner, and an Australian equestrian, among many others who qualify for EB-1 visas for people of 'extraordinary' abilities. Importing athletes has worked for the U.S., producing eight medals between 1992 and 2004, according to The New York Times."
To condemn China and Ms. Gu for following a common practice is hypocrisy. Then again, is anyone surprised by any of this?
As with all op-eds published by People's World, this article reflects the opinions of its author.