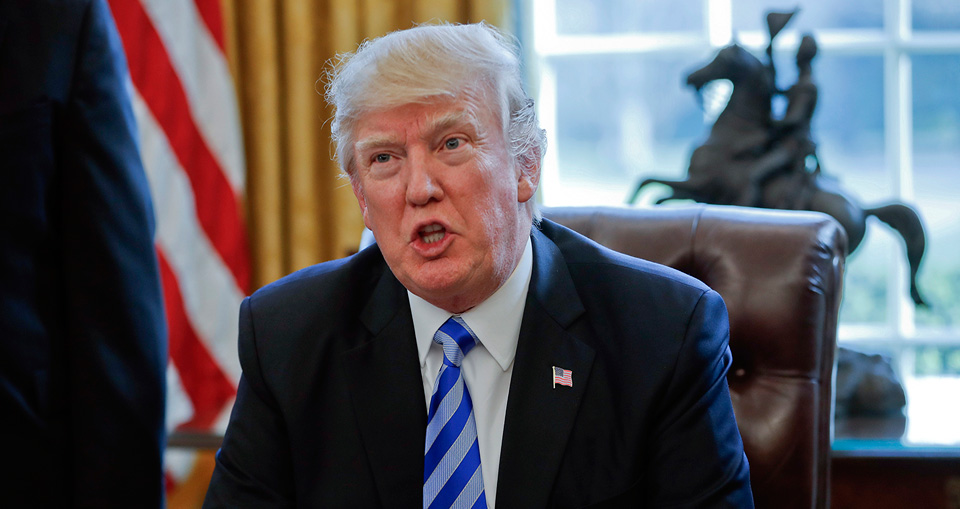 WASHINGTON – The spending bill approved by the House Tuesday and the Senate Wednesday mostly preserves for five months much of what working people have won through many years of struggle. But with Donald Trump scheming to take the nation back to the bad old days, that counts as a victory.
The victory, as tenuous as it is, was not won easily.
Hundreds of thousands of people around the country had to convince GOP elected officials that their seats were not safe, even with districts gerrymandered to protect them from the will of voters. Working people had to march in the streets, picket, confront elected officials a town hall meetings and in their offices and flood representatives and senators with petitions, phone calls and e-mails.
For example, after people clogged the streets from Washington, DC to Washington State protesting Trump's proposal to cut spending for the Environmental Protection Agency by one third, the spending bill passed by the House calls for no cuts in the agency's staff and only a one percent cut in funding.
Probably the biggest win in the spending bill is that it does not include cut backs in Obamacare subsidies to low income people. Trump had threatened to make such cuts if he didn't get his way on the budget.
Furthermore, the agreement includes no cuts in funding to sanctuary cities and no funding for Trump's proposed wall between Mexico and the U.S. In fact, the agreement put strict limitations on how Trump can use new money for so-called "border security," and none of the allowed uses include building a wall.
Funding for Planned Parenthood remains intact as does most of the funding for the U.S. Occupational Safety and Health Administration, the Mine Safety and Health Administration and the National Labor Relations Board.
Funding for Pell grants to help students cover the cost of higher education also remains as it was.
Trump got less than half of what he wanted for increases in military spending.
In two areas, the budget deal goes beyond maintaining the status quo: funding for medical scientific research was increased even though Trump wanted to drastically slash such spending and instead of yielding to Trump's call for drastic cuts in programs that directly help the American people, the House expanded some of these programs.
For example, $4.6 billion was set aside to permanently extend health benefits to more than 22,000 retired Appalachian coal miners and their families and $295 million was earmarked to shore up Medicaid in Puerto Rico.
In some instances, the budget deal includes funding for programs and policies that the Trump Administration is hell bent on deep-sixing.
For example, the deal continues funding for Trump's Department of Labor to enforce the fiduciary rule even though a bill is close to being passed that will repeal it. This is the rule that requires financial advisors to put their client's interests above their own.
The same goes for funds that would allow the DOL to enforce a rule to expand eligibility for overtime pay for some 4.2 million workers. The funds are in the budget but Trumpites in the House and Senate are about to pass a law that would allow employers to deny overtime pay to any and all workers.
Although Trump was forced to accept the compromise budget agreement, he threw what can only be described as a hissy fit.
He recently said that when the budget measure expires in September, he will force a government shut down rather than pass a new agreement with the same provisions.
And although he backed down from his threat to cut back on Obamacare subsidies, Trump is now pushing the House and Senate to repeal the law altogether.