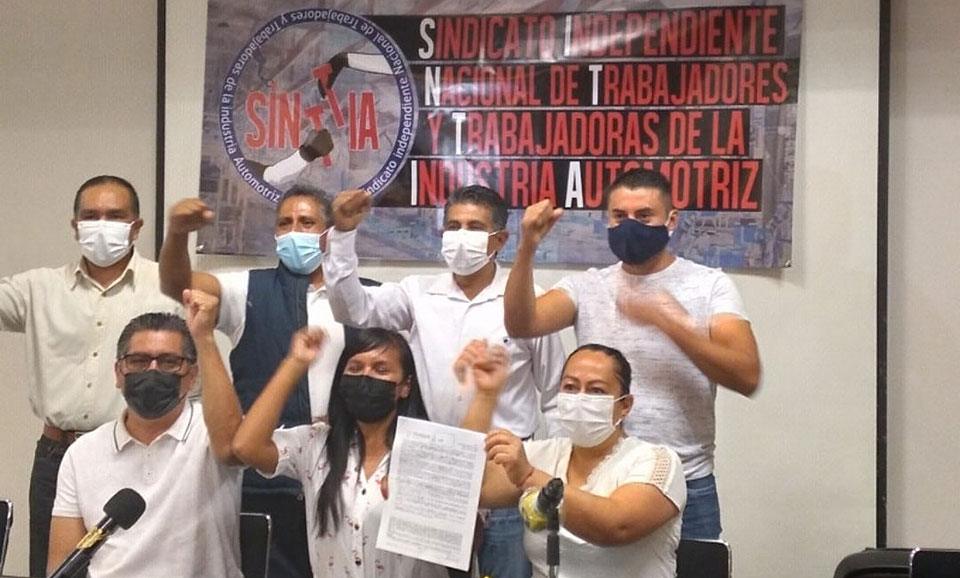 Workers at the General Motors plant in Silao, Mexico, have formed a new union – the national union of automotive workers, SINTTIA. The union will seek to represent GM workers and negotiate a new collective employment agreement.
In a historic vote on 17 and 18 August, workers rejected the current collective bargaining agreement, controlled by the corrupt Miguel Trujillo López union, affiliated to the Confederation of Mexican Workers (CTM).
An alternative, independent and legitimate union has been created, backed by the "Generando Movimiento" collective, run by current and former GM workers and who have been the subject of reprisals by the company over the past two years. The aim is to build a representative union ready to engage in dialogue with the company to safeguard workers' rights.
At the press conference, SINTTIA general secretary María Alejandra Morales, who has worked at GM for eleven years, said that the new union has been officially approved by and registered with Mexico's labor ministry:
"In the end, we spoke up. Our workers stand united and are ready to fight for their rights and overthrow the CTM, which does not protect them or do anything to improve the benefits they receive."
SINTTIA's legal advisor, Patricia Juan Pineda, said that on 17 September the labor ministry should declare CTM's collective employment agreement null and void. After that, SINTTIA will take steps to bring in a new agreement and would call a strike demanding that GM sign the new deal, adding that:
"Calling a strike does not mean that a strike will actually happen. A timeline will be set out, providing plenty of time for talks with the company to take place first."
IndustriALL Global Union's regional secretary, Marino Vani, said:
"When workers are unified and take action together, and when they support their leaders, they can ensure respect and dignity at work. SINTTIA is the way to create a dignified workplace – only through an organized campaign can you gain momentum and secure the collective agreement you deserve."