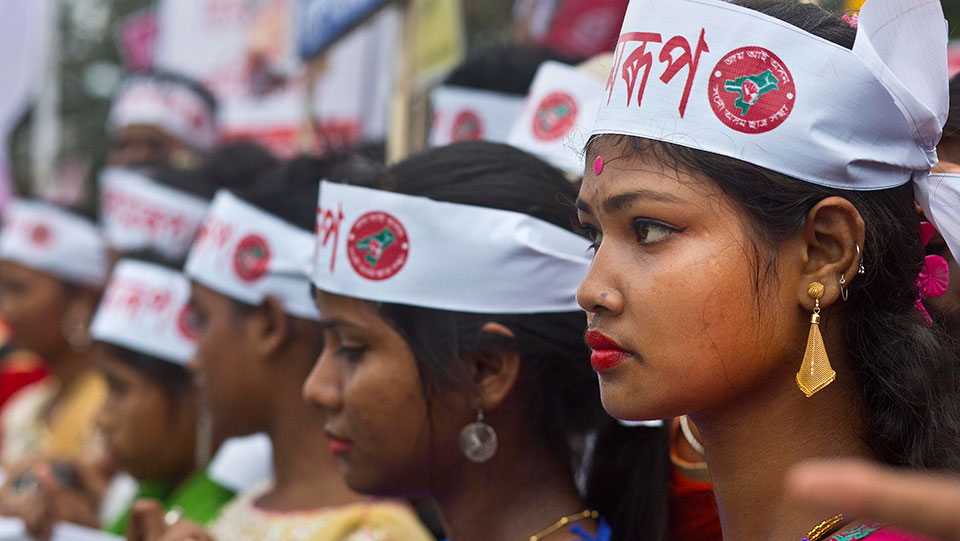 The Narendra Modi government's approval of a racist citizenship law shows that it has "no idea about the history and the sacrifices of our freedom struggle," leading Communist Party of India-Marxist (CPI-M) politician Brinda Karat has charged.
Karat denounced the ruling BJP's Citizenship Amendment Bill (CAB), which the cabinet approved on Wednesday, and warned the government it would be bitterly resisted if brought to the Rajya Sabha (India's upper house of parliament), as Modi intends.
The CPI-M holds that the legislation violates India's constitution because it excludes Muslim refugees from neighboring countries from citizenship, while the constitution guarantees rights "irrespective of caste, creed, or sex." It has warned that the bill forms part of the Hindu chauvinist BJP's bid to transform India from a secular republic to a theocratic state that strips non-Hindus of their rights.
The BJP argues that the legislation provides protection for non-Muslim refugees facing persecution in the neighboring Muslim countries of Pakistan and Bangladesh, and that refuge for Muslims is unnecessary as they can choose to flee to majority Muslim countries.
"All those who believe in the constitution will also oppose the bill," Karat told Republic TV.
"Citizenship has nothing to do with religion or caste. It is based on birth and domicile in India. If we had religion as the basis of citizenship, we should have gone Pakistan's way. We differ from that because of our tradition, legacy, and heritage.
"This government has no idea about the history and the sacrifices of our freedom struggle and in one stroke of pen they want to change the citizenship [rules]. This is the first step towards their toxic idea of a Hindu Rashtra [polity]. This is totally wrong and very damaging for the country."
Mass protests against the bill have erupted in Assam, where the Modi government has already used a National Register of Citizens to strip 2 million native-born residents—predominantly non-Hindus—of citizenship.
India has over 200 million Muslim citizens, more than any country except Indonesia, and the biggest Muslim minority in the world. The country's 65 million Christians have also faced worsening persecution from the Modi regime.