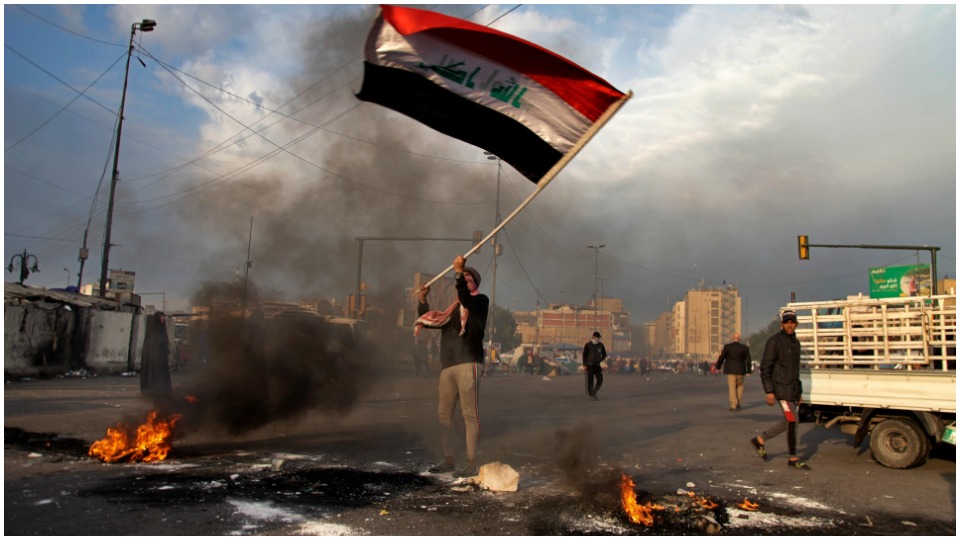 Iraqi Communists called for the international community to respect national sovereignty yesterday, warning against their country being used as an arena for war between the U.S. and Iran.
In a statement issued in response to Iran's retaliatory missile attack on the U.S. bases in Ain al-Assad in Anbar and Harir in Erbil, the Iraqi Communist Party (ICP) demanded an end to "flagrant violations" of sovereignty to ensure the safety and security of Iraqi citizens.
Tensions have escalated dangerously after President Donald Trump ordered the assassination of Iranian Quds Force commander General Qassem Soleimani in a drone attack at Baghdad airport last week.
Trump claimed in a televised speech on Wednesday that the Iranians appeared to be "standing down" after the revenge attack on the U.S. military bases. But in the hours after the speech, missiles were fired at the so-called green zone in Baghdad, with one reportedly landing close to the U.S. embassy.
Abdollah Araghi, a member of Iran's joint chiefs of staff, said the Revolutionary Guard "will impose a harsher revenge on the enemy in the near future."
The ICP, however, said it stood "firmly against turning our homeland into an arena to settle accounts and implement tit-for-tat revenge operations." It said the current developments stemmed from an absence of serious efforts by the Iraqi government, which itself remains fractured after months of protests.
"All parties are required to exercise restraint, prudence, and wisdom and to prevent our people, youth, and wealth fuelling a war with which our people have nothing to do," the party statement said.
"Our people's choices and will have to be respected, being the masters of their own destiny and their independent national decision-making, away from external pressures, threats, and interference in their internal affairs."
Iraqis have suffered greatly through wars and sanctions—including the illegal U.S.-led invasion and occupation of 2003 which destabilized the region and led to the rise and strengthening of jihadist groups including ISIS and al-Qaida.
The ICP warned against a return to those times "full of tragedies and disasters" and said Iraqis must be allowed to build their lives away from violence, hatred, corruption, and sectarian power-sharing.
Iranian Foreign Minister Mohammad Javad Zarif warned Trump against continued military spending in the Middle East after the U.S. president continued to brag about the size of military forces and advanced equipment in the region.
"Beautiful military equipment does not rule the world; people do," he said.
Morning Star