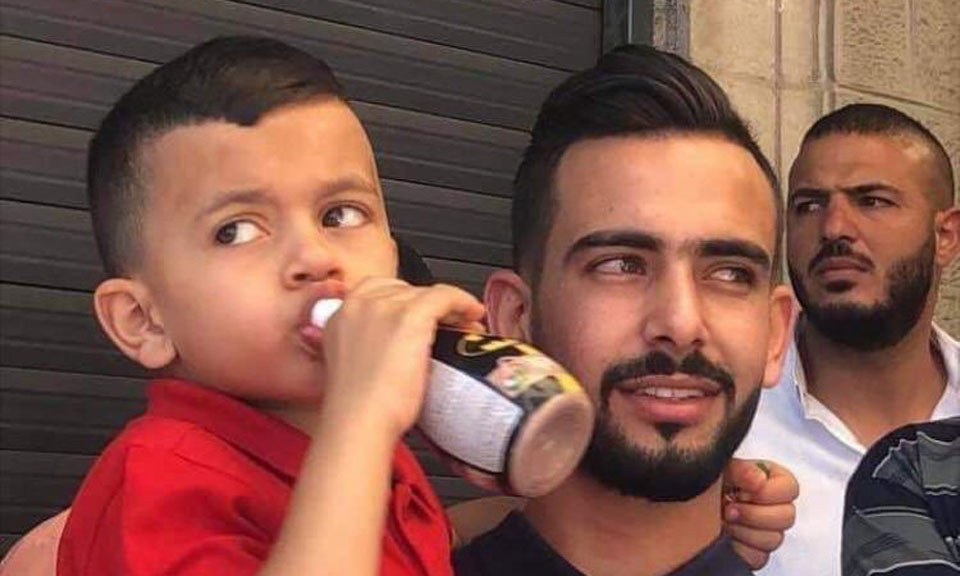 Israeli forces surrounded a four-year-old Palestinian child on Tuesday after he was summoned for interrogation for allegedly throwing stones at a police vehicle.
Dozens of police officers arrived at the East Jerusalem home of Muhammad Rabiaa Elayyan, handing a warrant to his father Rabiaa who took his son to the police station.
"This morning I said to my child Muhammad: 'I will take you to a swimming trip.' I could not explain what happened. We were surprised when the soldiers were stationed in front of the police station on Salah Eddin Street," his father said.
Video footage posted by the Wadi Hilweh Information Centre showed Muhammad crying while he was being carried into the police station.
Scores of Palestinians from Issawiya surrounded the pair, telling the young boy not to be scared.
Mr. Elayyan said the police backtracked and denied the warrant was for his son.
"They saw the media attention and that it would become a scandal for them, so they retracted," he said.
He was interrogated without his son and was told to "confine the boy to the house."
"The police made a mistake. They've just sent a message of terrorizing young children, of making them scared," he said.
The Palestine Liberation Organization warned that the international community was complicit in the act for their continued silence and refusal to condemn Israel.
It said Israel did this to "terrorize the Palestinian people and convey the message that no one, even the United Nations, the UN Security Council, and all other UN organizations, can protect Palestinians from the brutality of the Israeli occupation."
Israeli human rights NGO B'Tselem said Israel was "devoting resources and efforts to make life in the city unbearable for Palestinians, so that they will leave, ostensibly of their own will."
Morning Star