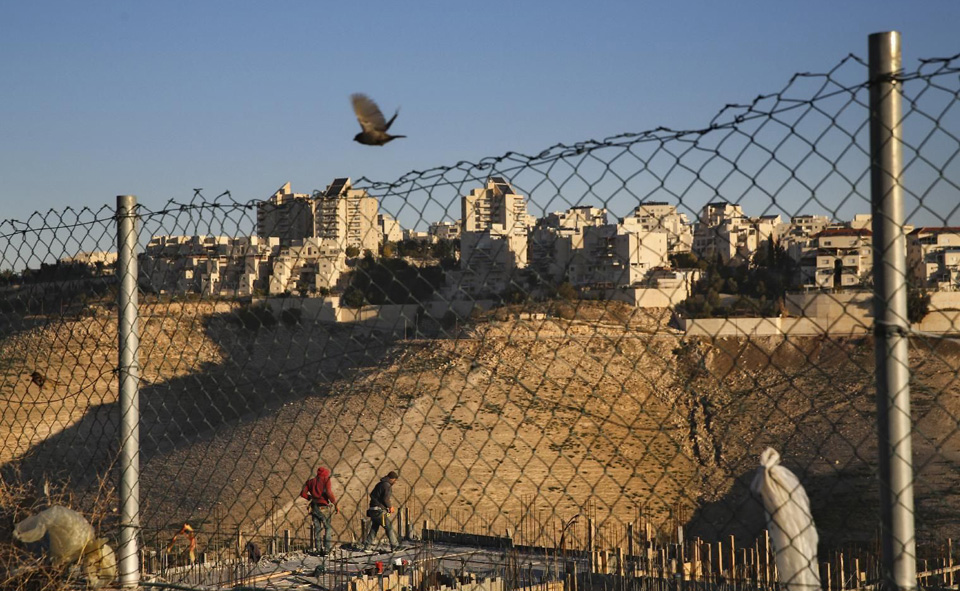 While news swirled around health care and climate rules last month, another potentially momentous development slipped through the cracks.
It was the Senate's quiet confirmation of David Friedman to serve as the new U.S. ambassador to Israel. That vote threatens to create a mess of new problems in the already troubled Middle East.
Friedman, a Trump appointee, strongly supports Israel's settlements on Palestinian territory, which are illegal under international law, and opposes the formation of a Palestinian state.
Support for a Palestinian state – and opposition to Israeli settlements – has been the basis of U.S. policy for years. But Friedman's appointment represents a shift.
Since Trump took office, the Israeli government has approved the construction of over 6,000 new Israeli homes in West Bank and East Jerusalem settlements. And in early April, Israel approved the construction of its first completely new settlement in 20 years, deep in the heart of the West Bank.
The U.S. response? Near silence.
Under past administrations, we could have expected immediate condemnation. But earlier this year it took four provocative settlement announcements to elicit even a tepid U.S. response.
These changes are important.
For more than a decade, officials have been warning that the window of opportunity for realizing the two-state solution is closing. This begs the question: Do these changes mark the formal closure of the Middle East peace process? And, if so, what does that mean?
Israel's settlement policy has long stood in the way of a two-state solution. By putting Israeli homes on Palestinian land, they make it nearly impossible to draw a border between Israel and a viable future Palestinian state.
In the early 1990s, there were approximately 110,000 Israeli settlers in the West Bank and another 150,000 in East Jerusalem settlements. Today, there are over 350,000 settlers in the West Bank and more than 300,000 in East Jerusalem. In total, settlements now control over 43 percent of all West Bank land.
So, what should those concerned with peace do?
Simply speaking out is no longer enough. Neither is calling for a return to the established peace process, which has failed for a quarter-century now.
Instead, what's needed now are actions to impose a cost on Israel for its settlement building and continued occupation.
For governments, that means cutting bilateral assistance programs, modifying or ending special trade arrangements, and implementing sanctions. For individuals, it could mean boycotting and divesting from companies complicit in Israel's settlement enterprise and military occupation.
It's these concrete actions, not just words, that will make change.
At the same time, the international community must also take time to evaluate the peace process to understand why it's failed. We must ask what a new goal might look like if two states can't be achieved.
What does it mean to build peace in a post-two state environment? How can equality and justice be achieved for all Palestinians and Israelis regardless of where they live? What might a peace process look like if it were based on the idea of achieving justice and equality rather than ethnic separation?
Exploring these questions won't bring immediate relief to people whose land is being confiscated or who are victims of violence, but answers may open paths to change. And change is needed.
Meanwhile, the status quo isn't working, and continuing down a path that has failed for nearly 25 years won't bring peace.
Distributed by OtherWords.org. 
Mike Merryman-Lotze has worked with the American Friends Service Committee as the Palestine-Israel Program Director since 2010.