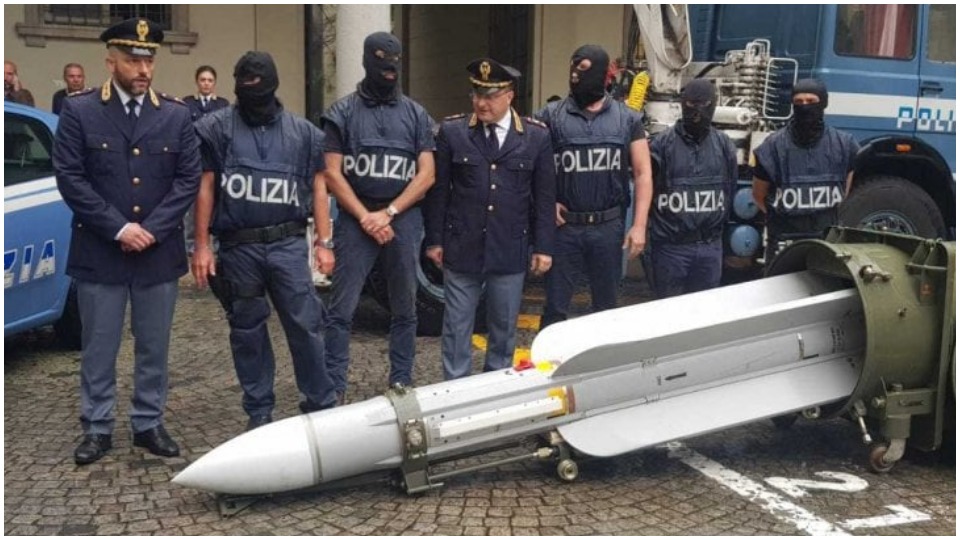 Far-right activists were arrested Monday after "combat ready" war weapons were seized during a counter-terrorism operation in Italy.
Along with Nazi material, a Qatari air-to-air missile, nine assault rifles, one machine gun, and seven pistols were among the firearms seized in the operation in Turin after a one-year investigation.
Two Italians aged 50 and 51 and a 42-year-old Swiss national were charged with illegal possession of war weapons.
Police explained that the investigation focused on "some people linked to far-right political groups, who fought in the Ukrainian region of Donbass against secessionist forces," though Western news outlets have suggested the opposite, that the extremists were working with Russian-backed forces fighting against the Ukrainian authorities.
Tension between Italy and Ukraine has risen this month after Vitaly Markiv, a Ukrainian with Italian citizenship who returned to Ukraine in 2013 and fought with the Kulchytsky Battalion against anti-fascist resistance forces in the Donbass, was sentenced to 24 years behind bars for the killing of an Italian journalist, Andrea Rochelli. Ukraine has protested at the conviction, insisting the reporter was killed by mortar fire it blames on the rebels.
The weapons were found in the house of one of the two Italians arrested who had in 2001 run unsuccessfully as a Senate candidate for the neo-fascist Forza Nuova party.
Forza Nuova, known for its racist posters, anti-immigrant "patrols," and Nazi salutes, have been involved in dozens of violent incidents, including targeted beatings of immigrants and stabbings.
Morning Star