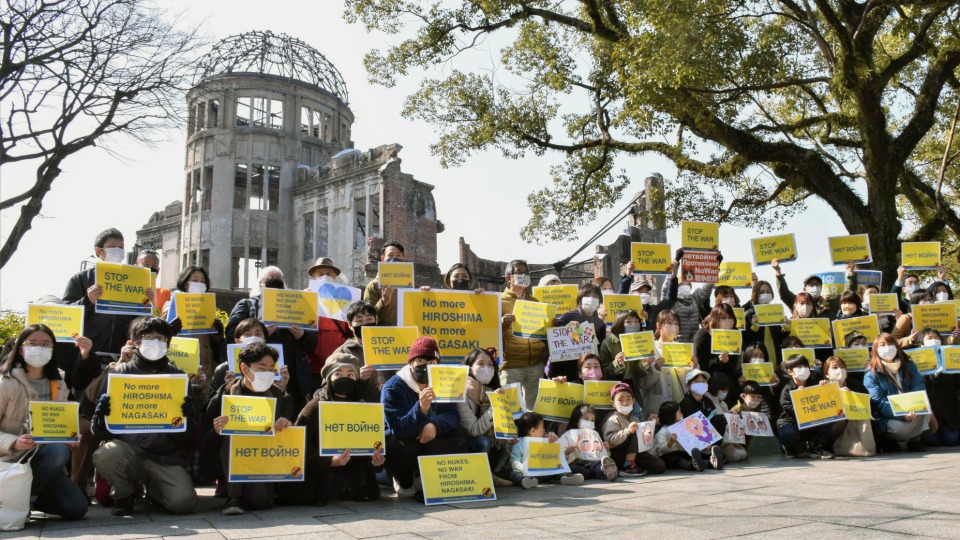 TOKYO—The Japanese Communist Party is demanding that the government of Prime Minister Fumio Kishida send only humanitarian relief—not weapons—to help Ukraine.
At a press conference in the Diet building in Tokyo on March 7, the party's Secretariat Head, Koike Akira, said: "The JCP feels that Japan, with the war-renouncing Article 9 in its Constitution, should not provide defense equipment to Ukraine in its war with Russia. Japan should restrict itself to non-military assistance."
After the defeat of the militarist regime in World War II, Japan drew up a new constitution. Article 9, referred to by Koike, declared that the "Japanese people forever renounce war…and the threat or use of force" as a means of settling international disputes.
For many decades, this "peace clause" meant that Japan did not maintain a military force capable of waging war on other nations. Successive governments have been chipping away at Article 9, however, inching Japan closer and closer to having a regular army. For a long time, Japan also had a national policy fully prohibiting arms exports. In 2014, however, the second government of Prime Minister Shinzo Abe removed this policy, paving the way for Japan to export arms which could exacerbate international disputes.
The current government claims that its planned export of military equipment such as bulletproof vests and helmets are within the range of what's allowed under the policy adopted by Abe, However, the JCP says that it violates the prohibitions found in Japanese law, which forbids the transfer in "[c]ases where the defense equipment and technology are destined for a country party to a conflict."
The government defines "a country party to a conflict" as "a country against which the UN Security Council is taking measures to maintain or restore international peace and security in the event of an armed attack," and insists that Ukraine is not regarded as "a country party to a conflict."
Koike said, "It is urgently necessary to send relief supplies to help Ukrainians' daily lives and livelihoods as well as to refugees, as UN refugee chief Grandi pointed out." He suggested that Japan deliver food products, winter clothes, tents, pharmaceuticals, and hygiene items to Ukraine as quickly as possible.
JCP member of the House of Councilors Inoue Satoshi and JCP Policy Commission Chair Tamura Tomoko also emphasized the need to implement non-military humanitarian assistance such as food and medical supplies to Ukraine through neighboring countries or international organizations on the NHK "Sunday Debate" program on March 6 and at a news conference in the Diet building on March 5.