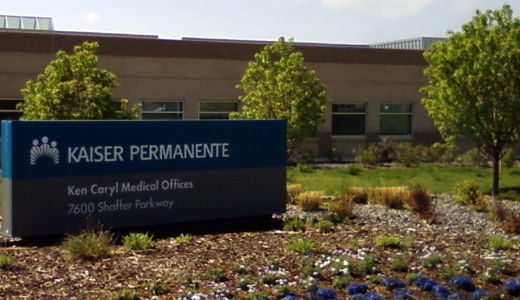 WASHINGTON (PAI) – The National Labor Relations Board's general counsel, its top enforcement officer, has decided to seek quick court injunctions when firms illegally fire workers who are union organizers.
That's a change from the board's enforcement, or lack of it, when a Bush-named GOP majority controlled the agency. Then such court orders, called 10(j) injunctions, were rare. But the new board has approved the general counsel's requests for five 10(j)s within the last three months.
And the five range from small firms, a private school in Portland, Ore., which specializes in French immersion for its students, to large: Kaiser Permanente.
"Going forward, in all cases found meritorious the General Counsel's office will consider seeking a federal injunction that would compel an employer to offer reinstatement to the fired workers pending litigation of the underlying unfair labor practice case. In addition, new timelines and procedures have been created to speed up the process," the board's announcement said.
"Firing an employee in the middle of a union organizing campaign can quickly destroy the campaign by creating a climate of fear in the workplace," explained acting General Counsel Lafe Solomon. "Clearly, it can also have a devastating effect on the employee's life. We need to ensure the statutory rights of unlawfully fired employees are restored in real time. These cases go to the very essence of our enforcement responsibilities."
Solomon told the NLRB's regional directors to "immediately investigate allegations of unlawful firings in organizing cases." If they find the cases have merit, they must send the cases to his office, with a memo explaining the circumstances, "ideally within a week."
He also ordered regional staffers to "identify potential 10(j) cases at the earliest possible stage." Once the full NLRB approves the requests, Solomon wants quickly scheduled hearings, expeditious trials and NLRB regional office opposition to companies' demands for postponements. If the companies persist in delay, the regional chiefs should file special appeals against the postponements, Solomon said.
Solomon promised to review each 10(j) request, using recommendations from the regional director and the board's injunction litigation branch. Then he'll take the requests to the board, which now has four members. Board Chairman Wilma Liebman promised quick action, too. "The board recognizes that 10(j) injunctions are a vital enforcement tool and time is of the essence in this kind of case," she said.
Photo: Kaiser Permanente is one of five companies that received an NLRB injunction for illegally firing workers who organize unions. Wikimedia Commons // CC BY-SA 3.0