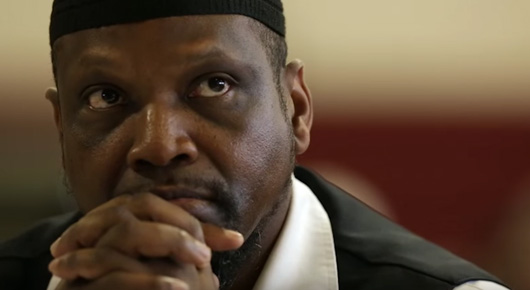 SAN DIEGO – Carmen Berkley, director of the AFL-CIO's Civil, Human and Women's Rights Department, told People's World Wednesday that unions all over the country are seeking assistance on how they can improve race relations both inside and outside their local labor movements. "We're making history now because unions around the country are asking us how they can improve race relations in the labor movement," said Berkley as she discussed the AFL-CIO's launching of its commission on race relations.
Set up in the wake of the killing of unarmed African American teenager Trayvon Martin, the commission has held hearings at labor councils and federations in five cities and will do so in a sixth before the commission officially goes out of existence March 4 after a session in Birmingham, Ala.
Berkley spoke extensively with People's World on the measures the federation is taking to put the labor movement in the forefront of the fight against racism.
Led by Steelworkers Vice President Fred Redmond, the panel spearheading the commission has held hearings and assisted unions in Boston, Mass., St. Louis, Mo, Minneapolis-St.Paul, Minn., Oakland, Calif., and Cleveland, Ohio.  After the hearings in Birmingham the commission plans to produce a report that will offer recommendations for change going forward. "The spirit of what we are doing can't and won't end here," Berkley said. "We're excited about how so many white union leaders and activists now are really committed to do what they can to improve race relations in the labor movement and make the changes that have to be made." (story continues after video)
One of the commission's stated goals is to increase unity by encouraging local unions to develop plans for discussion of issues like race, gender identity, ethnicity, disability and sexual orientation, and by having them develop reasonable timetables for the promotion of people of color and women into leadership roles. "If we are to succeed as a movement, the full range of working peoples' voices must be heard in the internal processes of our movement," read a commission statement issued at the time of its founding. "To be able to stand together we have to understand where all of us are coming from."
Berkley noted  that one of the initial measures of the commission's success is reflected in the political program of the federation. Specifically, she mentioned recognition by the AFL-CIO of the need for labor to focus on African-American women who are playing a leading role in the fight to win more rights for all workers. "African American women are leading fights that have helped the labor movement organize and they have led in the efforts that resulted in our being able to do our work," Berkley said.
In addition, a study by the U.S. Department of Labor found a significant number of black women are participating in the labor force and are nearly twice as likely to be the sole breadwinner for their families in comparison to women of other races. Seventy-five percent of black women with children under the age of 18 are in the labor force, more than women of other races. Yet, this demographic still faces a significant wage gap, and these women are more likely to work in lower paid occupations such as fast food, retail and the service industry.
Along with this, she said emerging movements, such as Black Lives Matter, Fight for $15, and North Carolina's Forward Together Moral Movement are being led by black women.
Berkley said the commission has successfully urged putting more people of color into leadership positions throughout the labor movement. Some of the changes she talked about have reached into the highest levels of union leadership. Bob Martinez, for example, is now  the president of the International Association of Machinists.  Lee Saunders, an African American, is now president of AFSCME, which with more than 2 million members, is the largest union in the AFL-CIO. "None of this is to diminish the leadership of white workers," Berkley said, "but actually a way to strengthen the ability of the leadership to reflect the diversity of their membership."
People are taking "brave steps," she said, to begin discussions about race with white workers.  She commended top ranking union officials, including leaders of the American Federation of Teachers and the American Federation of Government Employees, for facilitating discussions of race among their membership. Berkley also praised AFL-CIO President Trumka for giving the commission the space to "grow legs" and progress.
The program coordinator for the Civil, Human and Women's Rights Department of the AFL-CIO, Tiffany Dena Loftin, echoed Berkley's words on the initiative local leadership was taking to continue the discussion on race among their members. "I'm getting tons of emails," Loftin said, "from local unions that are really on board and want us to help them do programs in cities where the commission did not meet."
Berkley noted that the commission had opened a door on how to organize and support black workers and other workers of color. She explained that having open dialogue on racial tensions was an "enormous step forward."
Yet, Berkley explained that in order to move forward there had to be a "commitment from white leadership" to be a part of these discussions and give space for their white members to process these conversations as well and make changes. Berkley said that unity among white workers and workers of color will be key to union growth. "Racial divisions have prevented us from growing," she remarked. Berkley explained that another key to growth was the push for criminal justice reform. She noted that there needed to be pathways created for getting the poor and incarcerated, who are often people of color, into union jobs.
Although the commission is scheduled to officially end in early March of this year, Berkley stated that the report coming out of the findings of the tour was only the first step. "We can't just have a meeting, leave, and think we've solved years of problems," Berkley said. "Our commissioners are not interested in some glossy report [about race] that will end up sitting on a shelf somewhere… There has to be a culture shift."