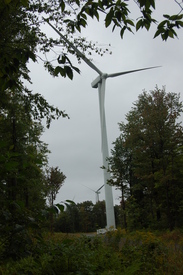 The USW, North America's largest industrial union, is a co-sponsor of several events at its Pittsburgh headquarters today, including an all day seminar. Newly elected AFL-CIO President Richard Trumka is attending the session.
Gerard and Trumka are among some 50 union leaders from across the globe who are calling on President Obama and other G-20 leaders meeting here this week to create a coordinated international economic recovery and sustainable growth plan that aims with laser-like precision on job creation, public investment and lifting up conditions for the world's most vulnerable workers.
In a special "Pittsburgh Declaration," the labor leaders are demanding that the G-20, among other things:
"Begin to develop a model of growth based on a balanced economy, one that is economically efficient, socially just and environmentally sustainable.
"Combat the rise of wage deflation and reverse the growth of income inequality by extending the coverage of collective bargaining, and strengthening wage-setting institutions to establish a decent floor in labor markets.
"Resolve insolvent banks immediately and establish new rules and mechanisms to control global finance with full stakeholder engagement.
"Lay groundwork for a far reaching and ambitious climate change agreement later this year."
"What we are doing is demanding that the leaders end the failed policies that have generated massive inequality between and within nations and that are the root causes of the current global crisis," Gerard said. "We can no longer have a model of growth based on debt-financed consumption. We must invest in good jobs – jobs that help us protect our environment and our communities – while lifting workers up around the world.
Tonight labor will participate in a huge "Rally for Clean Energy Jobs," co-sponsored by the USW, Repower America, the Alliance for Climate Protection and the Blue Green Alliance.
In Pittsburgh this week there are many protest groups, in addition to organized labor, that are, as at previous international summits, already battling over their ability to voice opposition to international corporate politics.
Yesterday, lawyers for the American Civil Liberties Union and the Center for Constitutional Rights argued before a Pennsylvania U.S. District Court that there was evidence of unconstitutional search and seizure by police against the Seeds of Peace Collective and the Three Rivers Climate Convergence.
Last Friday police confiscated a school bus from which Seeds of Peace activists were serving food to demonstrators. On Sunday, the Pittsburgh residence where the group was based was raided by 30 police with submachine guns, who demanded to search the premises for weapons. They found food, but no weapons.
The Three Rivers Climate Convergence has been denied permits for overnight camping in city parks. The city has restricted use by protesters of several city parks to the hours of 6 am to 11 pm. The group has a camp in Schenley Park.
Another encampment, highlighting the plight of women refugees, has been set up by Code Pink in Point State Park.
One of several jobs marches and an interfaith march, both of which had legal permits for designated routes, according to the ACLU, were re-routed by police because of requests by the convention center to route them away from the facility. Witold Walcak, the state director of the ACLU, responded by telling the Pittsburgh Post Gazette that the area around the convention center "isn't private property. It's a through street, and they had a permit."