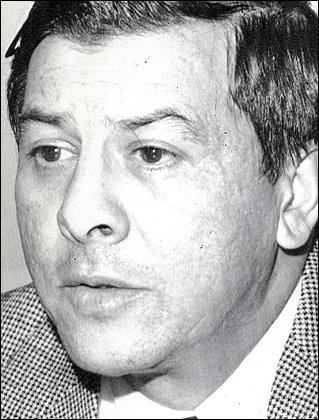 Mario Guerra Obledo, a son of Mexican immigrants who became a champion of civil rights and the first Latino official to head a California state agency, died Aug. 18 at age 78.
Born on April 9, 1932, Obledo was one of 13 children raised by a single mother in San Antonio, Texas. His father died when he was five.
Obledo is remembered as the "godfather" of the Latino civil rights movement for his tireless efforts in standing up for social justice and advancing Latino empowerment. He was a pioneer activist that fought to uplift the Latino community in the U.S. as a major political force.
As a youth Obledo served in the Navy during the Korean War. He graduated from the University of Texas with a degree in pharmacy in 1957 and earned a law degree from St. Mary's University of San Antonio in 1960.
Obledo was currently serving as the president of the National Coalition of Hispanic Organizations. He also co-founded the Mexican American Legal Defense and Educational Fund in the late 1960s and served as its first general counsel. Under Obledo, MALDEF expanded nationwide to become one of the most active and well-recognized Mexican American legal organizations.
"Mario Obledo lived a life of ingenuity, wisdom and strategic brilliance," said Thomas Saenz, MALDEF's current president and general counsel. "He tirelessly and passionately put these skills to use in serving the cause of human and civil rights. Every Latino living in this country owes Mario Obledo a tremendous debt of gratitude."
As a lawyer Obledo fought discrimination against Latinos and minorities at the workplace, in public schools and elsewhere.
Early on Obledo fought against employment discrimination taking on a local public utilities company in San Antonio, which was known for prohibiting the hiring of anyone who had an accent or was shorter than 5-foot-10.
In 1970, Obledo filed suit against a public swimming pool in Texas on behalf of Latino children who were banned from entering and he won.
In 1975, Obledo was appointed secretary of California's Health and Welfare Agency by then Gov. Edmund "Jerry" Brown Jr. He served as secretary until 1982 and is credited with opening up doors for countless Latinos and other minorities in state government.
Later, Obledo unsuccessfully ran for governor of California in the early 1980s.
Obledo also co-founded the Hispanic National Bar Association and served as national president of the League of United Latin American Citizens during the 1980s.
From 1988 to 1993, Obledo served as chairman of the National Rainbow Coalition.
In 1998, President Bill Clinton awarded Obledo the Presidential Medal of Freedom Award, the nation's highest civilian award.
Obledo "created a powerful chorus for justice and equality," Clinton said, citing his efforts to fight for Latino children to swim in a public pool in Texas.
Obledo drove 200 miles to the pool and was told he couldn't enter so he bought suit. And when he won, "even the joy in the courthouse could not match that of Mexican American children whose civil rights had been defended, as finally they had a chance to jump into that public pool," Clinton said.
In his later years, Obledo vowed to personally destroy a billboard that had been erected in Blythe, Calif., near the border with Arizona.
"Welcome to California, the Illegal Immigration State," the sign said. "Don't let this happen to your state."
Calling the sign racist Obledo promised to burn it down saying it was an action that needed to be taken.
The billboard was eventually removed.
Janet Murguia, president of the National Council of La Raza said throughout history Obledo was one of those giants that we all stand on the shoulders of.
"He was a man of great principle and a compassionate, thoughtful leader," she said. "He was also a visionary who early on in his career worked to bring communities of color together."
Wade Henderson, president of The Leadership Conference on Civil and Human Rights, said Obledo "was a truly inspiring individual and fierce advocate for Latinos in the United States and in Mexico."
Henderson added, "He didn't just lead, he pulled people up with him."