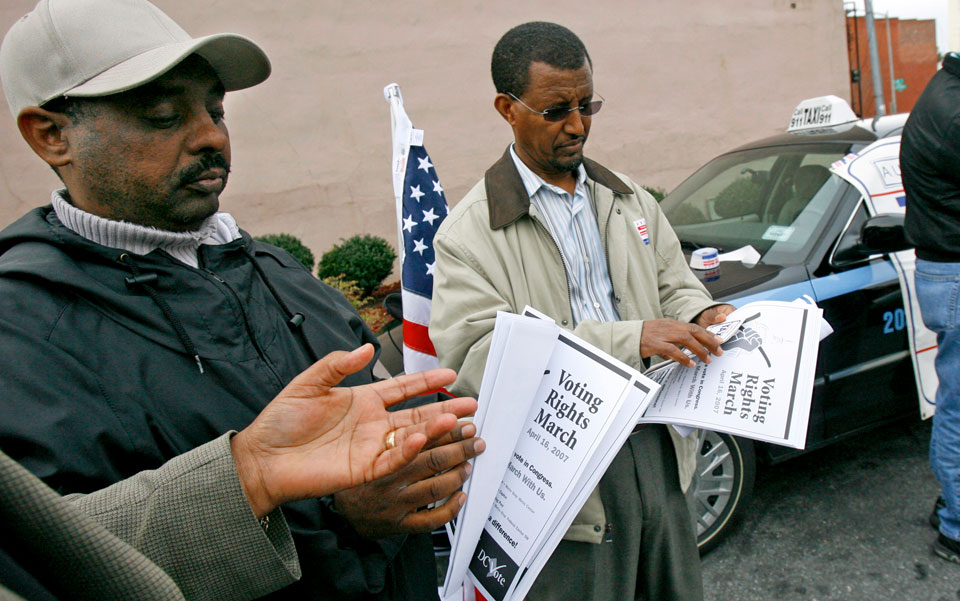 Non-citizen residents living in the nation's capital are one step closer to being able to cast ballots in local elections.
Last Tuesday, Sept. 27, the Judiciary Committee of the D.C. City Council overwhelmingly passed a bill that would allow immigrants without citizenship status to vote in municipal balloting. This includes residents with Green Cards, those with TPS (Temporary Protected Status), and DACA (Deferred Action for Childhood Arrivals) recipients, as well as all undocumented immigrants living in the District of Columbia.
Local elections are defined as votes for mayor, council, attorney general, board of education, Advisory Neighborhood Commission, initiatives, referendums, recalls, or charter referendums. The next step will be an Oct. 4th hearing before the full D.C. City Council.
The proposed measure is one of the most progressive voting rights initiatives for non-citizen immigrants in the United States. It was first introduced in 2013 by now-Mayor Muriel Bowser when she was a Ward 4 Councilmember. It has been reintroduced several times by other city councilmembers, but it failed to get out of committee until this year.
The District of Columbia has a sizable community of immigrants. One in seven D.C. residents was born in another country, while about one in nine residents is a native-born U.S. citizen with at least one immigrant parent.
Soledad Miranda, a TPS recipient and a leader of the TPS Advocacy Coalition, said, "This is a great step forward in our struggle for an immigrant's right to vote in D.C. Our people have been fighting for 30 years to get permanent residency status."
It's important to give all our neighbors a voice in the local decisions that directly affect their and their families' day-to-day lives. Many non-citizen immigrant residents have chosen to make the District their permanent home. They come to work, go to school, go to parks, ride the bus, enjoy local festivals and events, start businesses, and pay their fair share of taxes.
They utilize and pay for the same local services that citizens do and should have a say in choosing the leaders who oversee their public schools, transportation, zoning, policing, and more.
Immigrant-led households in D.C. paid $931.8 million in federal taxes and $416.9 million in state and local taxes in 2018. D.C. residents in immigrant-led households had $3 billion in spending power (after-tax income) and 5,452 immigrant business owners accounted for 16% of all self-employed D.C. residents in 2018, generating $145 million in business income.
This bill would finally give voting power to communities that have been disenfranchised for decades and also continue growing momentum for our fight for D.C. statehood. District residents have never had equal representation in Congress. We cannot fight for D.C. statehood while, at the same time, continue disenfranchising our very own.
Fifteen jurisdictions in the United States have similar legislation that allows residents who aren't U.S. citizens to vote in local municipal elections. Expanding voting rights for non-citizens in other states would strengthen our democracy and encourage full participation in our institutions throughout this country.
As with all op-eds published by People's World, this article reflects the opinions of its author.