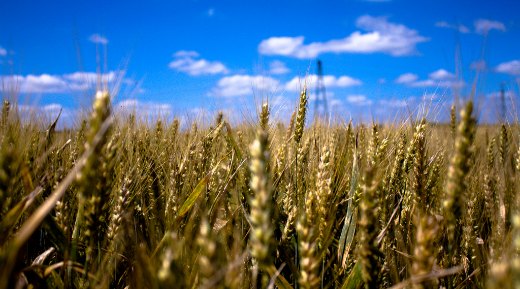 WASHINGTON – The House of Representatives approved a landmark bill Nov. 29 to pay $4.6 billion in compensation to African American farmers and Native Americans in reparation for decades of racist discrimination by the federal government. The vote was 256 to 152 with only 13 Republicans voting in the affirmative. The Senate had already approved the legislation Nov. 19 on a voice vote, meaning the measure will be sent to President Obama for his signature.
Ralph Paige, executive director of the Federation of Southern Cooperatives / Land Assistance Fund, hailed the victory in the so-called "Pigford II" lawsuit. "It's been a long time coming and it's the right thing to do," he said. Paige's organization represents thousands of African American farmers joined in cooperatives across the south.
Elouise Cobell, a member of the Blackfeet Tribe from Browning Montana and the lead plaintiff in the Indian case called it a "historic day in Indian country as well as in America's history." Her tribe's case, Cobell vs. Salazar was settled a year ago after more than 13 years of litigation. In addition to a $1.4 billion trust fund, it also creates $60 million scholarship funds, and creates a $2 billion fund for the federal government to repurchase tribal lands sold to individuals over the past hundred years or so, all of which will be turned over to the tribes.
In a phone interview from his office in East Point, Georgia, Paige cautioned that even after the legislation is signed, black farmers will wait to receive their compensation checks until an adjudicator and a federal judge weighs the merits of claims on a case-by-case basis.
"We are hopeful that this is a done deal," he added. "I think the bigger issue is going beyond the settlement. Hopefully this will be the final chapter and all the discrimination will be left behind us. Its good for the country."
Paige expressed amazement that lawmakers who voted for hundreds of billions in bailouts for Wall Street banks and General Motors could take the floor and rant about "fraud" in the bias claims by Black farmers. "Its unreal to hear them talking about 'fraud.' It was clear from the beginning that these Black farmers were victims of discrimination. That's why the court upheld their claims. Yet Congress voted to approve hundreds of billions in bank bailouts; CEOs paid themselves large bonuses and these lawmakers are silent. But when it's compensation for poor farmers, people of color, they are raising questions about 'fraud.'"
He concluded, "You can never pay farmers enough for the land they lost, the livelihoods that have been lost."
Paige said the settlement comes at a time people are demanding safe, nutritious, locally grown food. "I think there is a big future for young people to go back into farming," he said. It depends on the availability of low-interest federal loans and other government incentives to make it possible, he said.
A day before the House vote, Secretary of Agriculture Tom Vilsack urged the lawmakers to approve the package and send it to President Obama. He praised the bipartisanship in the Senate. Yet it came at a price: the GOP leadership demanded so-called "offsets" to make the package "deficit neutral." The Senators reprogrammed funds from the Women, Infants and Children nutrition program.
Speaking to reporters by telephone hookup from the White House, Vilsack said it is not as bad as it sounds. The WIC money was from a reserve fund set up to handle a flood of WIC applications that has not materialized.
The bill sets aside $1.15 billion to settle claims of racist discrimination against Black farmers by the USDA. It sets aside an additional $3.4 billion to compensate American Indians who were cheated out of billions in royalties for oil, gas and timber harvested from their lands because of Interior Department mismanagement.
"We're certainly pleased with the Senate action providing adequate funds to settle these claims," Vilsack said.
Meanwhile, Koch Oil admits stealing $31 million worth of oil from Indian tribes in Oklahoma by deliberately understating the quantity of oil they were pumping from wells on the reservations. The Interior Department would have been culpable in Koch's theft since federal law mandates that they manage oil and gas leases on tribal lands. Koch stole additional billions from taxpayers over the past forty years by lying on how much oil and gas they were pumping from federal lands. Some of that stolen oil and gas paid for the billionaire Koch brother's drive to steal the Nov. 2 midterm elections by secretly funding a campaign of lies and smears targeting Democratic incumbents. The Koch brothers have doled out at least $100 million to bankroll the Tea Party and a network of other rightwing extremist gangs.
Image: Farmlands were the sight of racist thievery. Photo by Kevin Lallier // CC BY 2.0