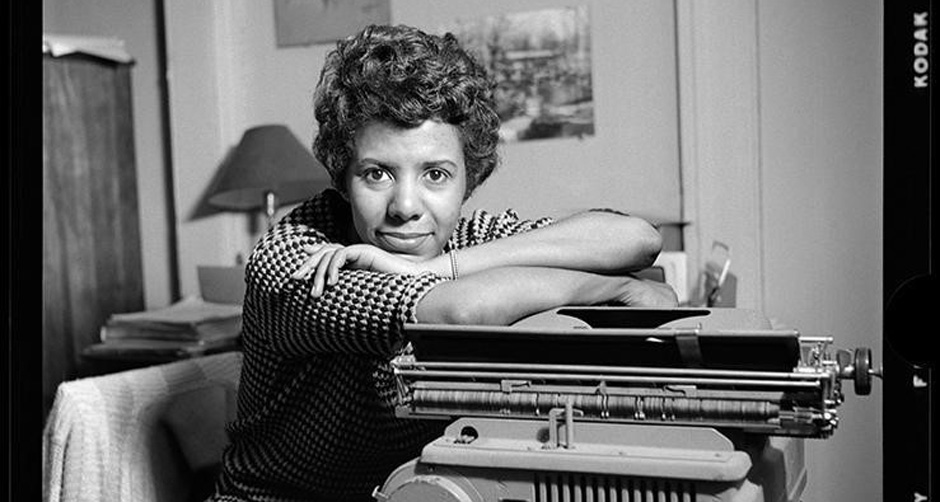 Director Tracy Heather Strain's new documentary Lorraine Hansberry: Sighted Eyes/Feeling Heart is a portrait of a woman ahead of her time. Hansberry lived out her belief that the role of the intellectual was not just to create art or merely to comment on the events around them. Hansberry was vociferous that the role of cultural workers was to engage in the struggle to change the world.
Strain uses Hansberry's work along with commentary of her colleagues and archival footage to show her important role in shaping this world. Scenes and quotes from Hansberry's writing and theater productions bring her ideas to life.
The young Hansberry learned her activism from her father, a successful Chicago businessman. Carl Hansberry hated the segregation he and other African Americans experienced in Chicago. As Secretary of the Chicago NAACP, he sued to overturn racist restrictive covenants limiting the neighborhoods in which people of color could live.
Despite his experience, Carl Hansberry believed the nation would democratize through "the American Way." He firmly believed that private enterprise was the agent of change.
His daughter harbored no such illusions. Young Lorraine spent much time alone reading, thinking and processing experience. When Carl tried to move his family into the exclusively white Woodlawn neighborhood, the Hansberrys were jeered, spat upon and beaten. Carl died while on a trip to Mexico, planning on moving the family away from the discrimination they had experienced.
Lorraine stayed in Chicago to finish high school and enroll in the University of Wisconsin. After two years, she left the Midwest for New York City. "Sick of poverty, lynching, stupid wars and the universal maltreatment of my people," Hansberry joined the Communist Party and its Labor Youth League. She edited Freedom, the African-American publication set up by Paul Robeson and W.E.B. Du Bois. She wrote about imperialism, class inequality and women's exploitation.
Hansberry met and married fellow Communist Robert Nemiroff. Through his publishing and song writing, Nemiroff helped finance Hansberry's writing and production of the play A Raisin in the Sun. Popular actors Sidney Poitier (against his agent's advice) and Ruby Dee joined in the production, as did best-selling singer Harry Belafonte, as an investor.
The play struck a chord with audiences everywhere. "Never in the history of the American theater," wrote writer James Baldwin, "had so much of the truth of Black People's lives been seen on the stage." At its premiere, the audience leapt to their feet as the curtain came down and refused to leave the theater until the young playwright came out to take curtain calls.
Adding to the play and later movie's enormous success was that it resonated with white audiences, as well as Black, in dealing with issues of class and family struggles. Hansberry, at the age of 29, became the youngest American playwright to win the New York Drama Critics Circle Award. Her play was subsequently translated into 35 languages and performed around the world.
Hansberry's work also created a following among the FBI. J Edgar Hoover ordered agents to monitor her work. The spies had plenty to report back on. Hansberry was a dedicated revolutionary. She supported change on all fronts from providing funds to SNCC and CORE (with her close friend Nina Simone), hosting a forum on "The Black Revolutionary and White Backlash," and threatening to join the civil rights movement in the South to "see what kind of a revolutionary I am." In a meeting with Black intellectuals, she excoriated Attorney General Robert F. Kennedy for his liberal limitations.
Hansberry was also a sexual revolutionary. She was quite moved by reading Simone de Beauvoir's The Second Sex. Hansberry spoke out for feminism, gay rights and against homophobia. She joined the lesbian organization Daughters of Bilitis and contributed to their publication The Ladder. Although they continued as co-workers and friends her entire life, she divorced Robert Nemiroff to pursue other relationships.
Strain's biopic captures this life in its fullness, a life of intellect and action. As Hansberry remonstrates: "Failure to act on injustice is closing eyes to the world…. At this particular moment in our country, as backward as it is and as depressed as I am about much of it, there's a new mood and they are making new sounds. I'm glad I was here to make one of them."
Lorraine Hansberry: Sighted Eyes/Feeling Heart premieres nationwide on PBS television Friday, Jan. 19 at 9 pm as part of their series American Masters. Please check local listings.
Bill Meyer's thumbnail review of this film also appeared in People's World here.