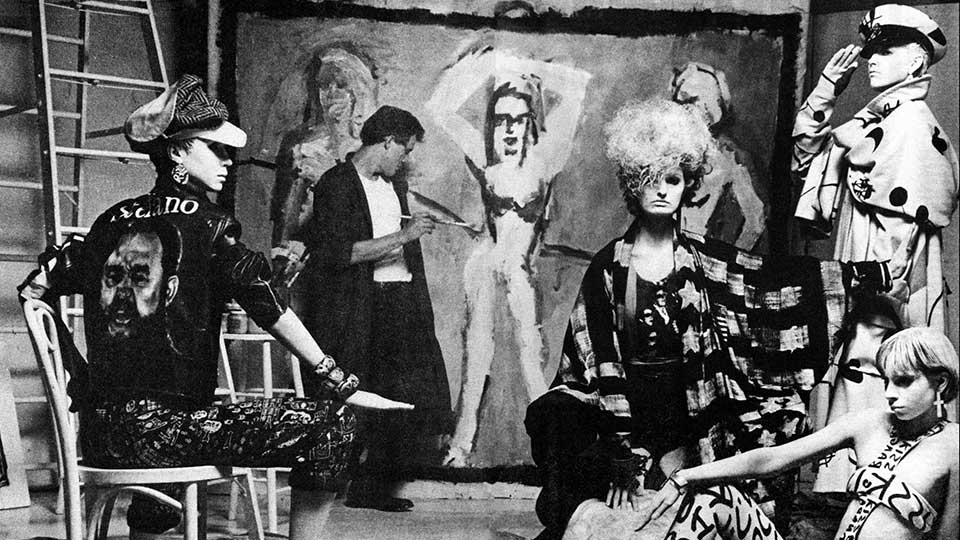 Usually, when someone gets a film made about them, they tend to be relatively famous. The grabber is often a movie taking a deeper dive into a figure that people may already know a lot about but crave even more knowledge about the details of their life. The documentary Make Me Famous takes a different approach. The focal point of this film is a little-known artist of the New York art scene named Edward Brezinski. Through examining Brezinski's unattainable goal to be known as a prolific famous painter, viewers are treated to a chaotic journey through the raw and unfiltered art world of 1980s New York City. This results in what feels like a crash course in modern art that serves as a love letter to all the artists, muses, and entertainers that helped craft such an influential era in creative history.
Directed by Brian Vincent, Make Me Famous focuses heavily on the decade of the '80s, with a wide variety of present-day interviews from artists, gallery owners, and entertainers who worked during this era. The art scene of the time is known for break-out artists like Jean-Michel Basquiat and Keith Haring, but there were many others who made a powerful impact that mainstream popular culture rarely acknowledges. The film tells the story of the art movement that emerged on the Lower East Side of New York City. It was a time of starving artists aiming to make a name for themselves while creating pieces that were at times unconventional. Viewers will be treated to interviews that speak on the little-known Brezinski while also tackling the spirit of the artists themselves and the challenges they faced. Further, there's a bit of a mystery within the documentary, as director Vincent and his crew, with the help of a few of Brezinski's former friends, perform an investigation in the south of France to unearth the truth about what happened to Brezinski and his mysterious "death" in the Cote d'Azur.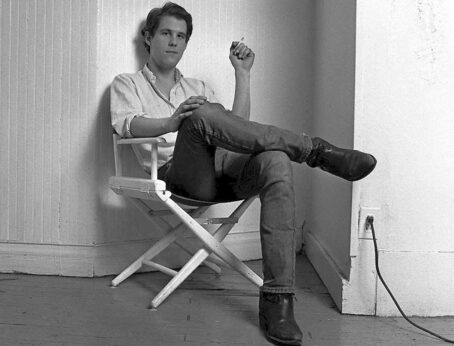 It may be baffling to some as to why there would be a need to have a film dedicated to someone who never actually achieved greatness in the art world. Yet, Make Me Famous does a fine job of showcasing how Brezinski's life was something of a symbolic reflection of this time in history. Brezinski came from a conservative background but craved something greater for himself. He was a gay man who took well to the free love and underground counterculture of the Lower East Side. He wanted to be known as a great artist but came to find out the hard way that success often involved "selling out" and being less authentic—something he could never truly get behind. One could argue many of these themes in his life also shaped the rise and fall of this era.
The New York art scene of the '80s was one defined by young creatives going against society's ideas of normalcy; there was a thirst for authenticity. Artists would often have joint showcases, as small-time art galleries popped up regularly. People could often hardly make rent, but somehow they were able to get by. Art in the midst of poverty was the norm. Yet, so were wild parties and drug use. And although authenticity was wanted, so was fame and fortune for many. These contradictions and opposing forces were prevalent during this time, and Brezinski's story helps to reflect this.
The interviews in this documentary are refreshingly eccentric and unfiltered. The insider information that many of the creatives of this era give is at times highly comical with a dash of heartbreak. They speak to the thrill of their lives during that time period and the downsides of attempting to stay real in a capitalist society focused on the bottom line. The film doesn't shy away from the tragic AIDS epidemic that devastated many, and most heavily those in the LGBTQ community, of which many of the creatives during that era were part.
Art lovers will enjoy the massive exploration Make Me Famous makes of the art world. The film is a time capsule with, notably, over 700 images compiled from the era. It also presents never before seen video archival footage from some influential art films of the time. There's a lot going on in the doc, but that makes perfect sense—the film has the same quirky and chaotic energy of the era it attempts to cover.
With that being said, if one is not well-versed in art history, particularly the art world of the 1980s, then it will be very easy to get lost and overwhelmed by all the information. Although names and faces are put on the screen often, the back-and-forth gossip may leave some viewers confused. If nothing else, it may inspire many to go and learn more about the artists mentioned at their own pace.
One may find themselves looking at Brezinski's work and trying to determine whether he deserved fame or was actually as good as some of the greats. It would be easy to fall into that line of thinking while looking at all the art on screen. But the film doesn't seem to want the viewer to get caught up in the question of whether Brezinski deserved to be famous but rather to focus on the life he lived and the impact he made—famous or not.
There's a case to be made that although we as humans are often prone to exalt individuals as major influencers, it is often communities as a whole that make the most lasting impact. In this particular case, it was the community of young creative rebels of an era long gone who dared to create and indulge in a society dominated by conformity and repression.
Make Me Famous is a film worth seeing for anyone wanting to gain a deeper understanding of such a pivotal movement in history. It packs a lot into its 93-minute runtime, but all of it feels necessary to truly encapsulate such a rich era.
Information about upcoming screenings for Make Me Famous can be found here.