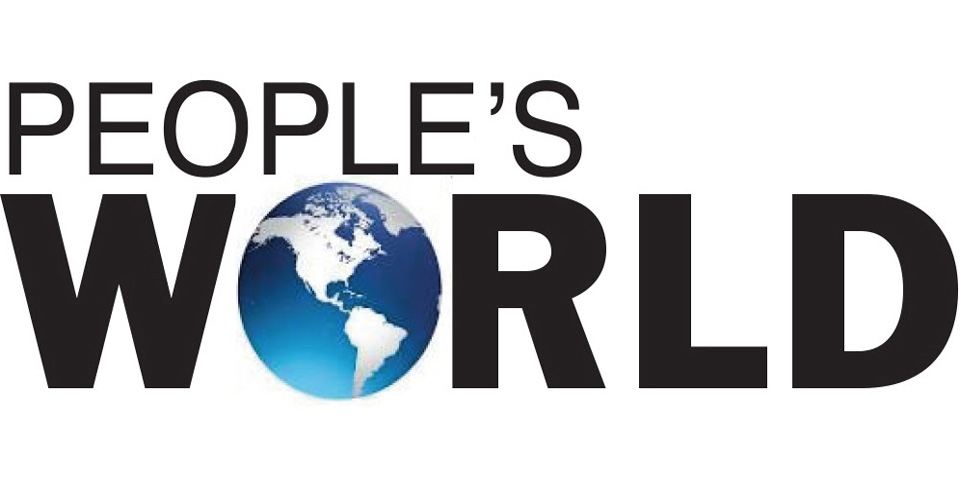 Readers of People's World, its supporters, staff and publishers, have shared a deep commitment to the labor and peoples movements throughout the 95-year history of our publication. People's World is descended from the Daily Worker, which first rolled off the presses in 1924.
Last month, Long View Publishing received notice from the Chicago News Guild that the majority of the editorial staff of the People's World division of Long View have chosen CNG Local 34071 to represent them.
Long View responded with a proposal for a card check process of recognition. Long View made this proposal with the appreciation that card check is championed by the labor movement as the fairest, most democratic and most expeditious procedure for workers to achieve union recognition.
In a meeting on Feb. 2 CNG and Long View agreed that the card check procedure will take place this week on Tuesday, Feb. 7 to be conducted by the Rev. CJ  Hawking, executive director of Arise Chicago. The group is a respected local organization dedicated to building partnerships between faith communities and worker justice organizations.
Long View expressed its readiness to begin bargaining as soon as the union is prepared to begin the process.
Long View Publishing and the People's World look forward to an expeditious and productive bargaining process and a long relationship with the Chicago News Guild that will further strengthen the effectiveness of the People's World as a voice for the rights of labor and all its allies and as an integral part of the independent press movement.
Esther Moroze
President of the Board
Long View Publishing
John Wojcik
Editor-in-chief