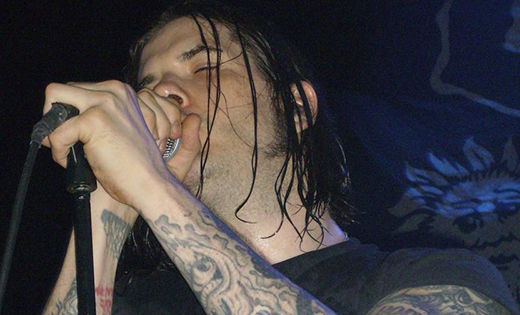 "Remember Katrina and all the ineptitude and lack of initial concern there was by Bush's administration?" asks the Huffington Post. "Exactly," replies Slipknot vocalist Corey Taylor, "and if that didn't really drive home the point, what else was going to? You've got this guy, Michael Brown, heading FEMA, and he has no idea what he's doing. It took five days to get water to the Superdome. What does that tell you? Nobody was at the wheel."
This exchange is not the typical meat-and-potatoes part of a heavy metal interview. However, in recent years, musicians have begun to weigh in on important social, economic, and especially environmental issues.
The above conversation was part of a discussion of the flooding in Nashville that occurred during the recording of the newest album by Stone Sour, Taylor's other band. Since the flooding happened near the time of the BP oil spill, the issue was basically ignored by mainstream media, but Taylor and his band mates did what they could with their time there, trying to get the word out and promote the organizations attempting to help those affected by the flood.
Taylor is not alone. Alternative metal band System of a Down's lyrics often cover important social and political topics: their frontman Serj Tankian is part of The Axis of Justice, an organization that brings together progressive musicians and grassroots political groups to make positive change. Axis is currently raising money to maintain the cultural heritage of New Orleans, and to rebuild that city's music community after the lasting damage from Katrina and the fallout from the oil spill.
Former Pantera vocalist Phil Anselmo told Hard Rock Hideout, "I know people down in the Gulf who have been living off the industry of fish for generations and they are hurtin'." Addressing an unseen problem, the worldwide ripple effect of the oil spill, Anselmo added, "Any food place around the world that imports from the Gulf is gonna be hurtin'."
"I think," says Anselmo, "there's a fact that people in America are not allowed a loud enough voice."
Otep Shamaya, of the group Otep, also felt deeply affected, not only by the oil spill, but by what she views as the lack of human respect for the environment.
"I see all this," Shamaya wrote in her blog, "and am amazed how anyone could live around such beauty and care so little about maintaining it. I remember my home, beautiful Los Angeles, and how sad it is that we do not have skies like those over Arkansas. Our sun rides high above a nicotine-stain of a haze hacked up from millions of cars belching their lower-regulated exhaust into our atmosphere. If we do nothing, we are consenting to the murder of our planet and condemning future generations to endure a reality far worse than this."
The metal community is not a group that seems ready to turn a blind eye to tragedy and disaster, and what better medium for the progressive movement than music?
"If there was a reasoning here," Anselmo said, "there would be pamphlets in the mailbox asking if it's okay to drill a mile into the Gulf. We need to take a step back and look at what we have done. We only have one planet."
Photo: Former Pantera frontman Phil Anselmo. http://commons.wikimedia.org/wiki/File:Phil_Anselmo_in_Madrid.jpg