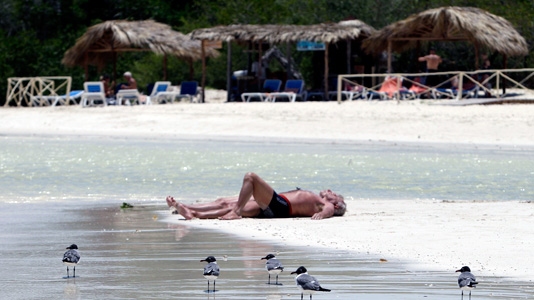 On July 14, 2013, the Council of State Governments Midwest unanimously passed a resolution to remove trade, financial and travel restrictions to Cuba. Included in the council are Illinois, Indiana, Iowa, Kansas, Michigan, Minnesota, Nebraska, North Dakota, Ohio, South Dakota and Wisconsin.
At their Midwestern Legislative Conference, it was argued that Cuba relies on imports for 75 percent of its food and that the Midwestern states could benefit from greater trade with Cuba: if trade restrictions are removed, each of these 11 Midwestern states could average between $60 million to $150 million annually in additional trade.
This would mean more jobs in these states, thus helping the U.S. economy. At the same time, agricultural products to Cuba would be good for the Cuban government as they try to fulfill the most basic human needs of food, medical attention, education, housing and peace. This certainly seems a far better endeavor than the export of weapons.
Because U.S. trade, financial and travel restrictions against Cuba hinder the export of the Midwest's agricultural and food products, the body voted unanimously that the Midwestern Legislative Conference support efforts to remove trade, financial and travel restrictions to Cuba; it further resolved, that the resolution be submitted to appropriate state and federal officials.
With organized efforts other states and city councils can call for the end of the U.S. embargo against Cuba and thus allow other sectors of our economy to do business with a market of 12 million people.
Lifting the travel ban completely would also allow for some fine vacationing in one of the most beautiful spots in the world. Millions of tourists from other countries already vacation in Cuba to enjoy the natural beauty of the area and the Cuban attention to ecologically sensitive tourist initiatives.
Photo: In this May 20, 2013 photo, sea gulls walk along the beach where tourists sunbathe in Cayo Coco, in Ciego de Avila, Cuba. Cuba has had a coastal protection law since 2000 that prohibits construction on top of sand and mandates a buffer zone from dunes. Franklin Reyes/AP