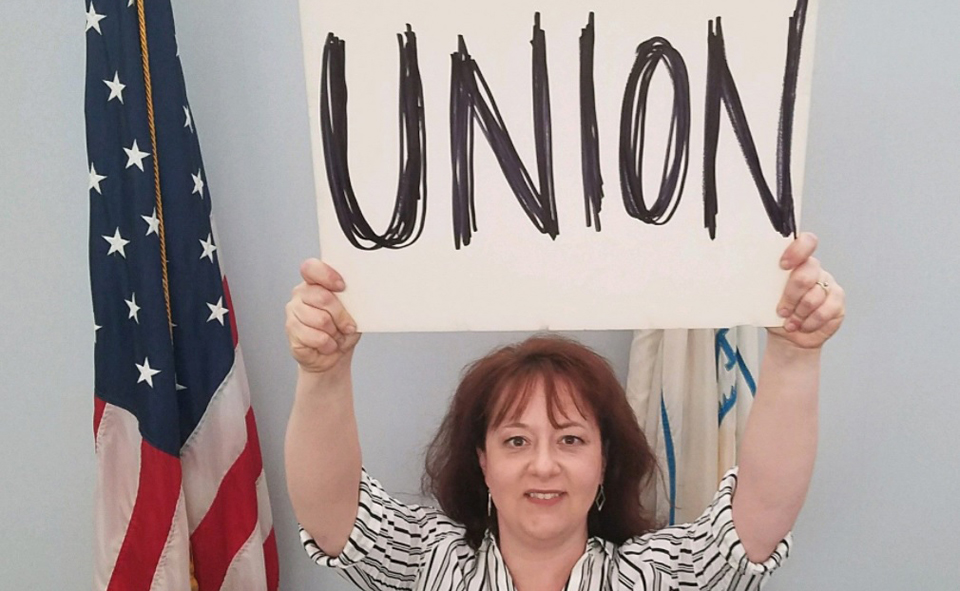 ST. PAUL, Minn. –Add yet another top Minnesota union official to the lengthening list of labor leaders nationally who have stepped into the political arena this year.
And if Julie Blaha wins the Democratic Farmer-Labor (DFL) primary for the State Auditor's nomination in the Aug. 14 primary, she'd increase a potential union cast at the top of the party ticket this fall.
That's because two of the three leading DFL gubernatorial contenders are unionists, too: U.S. Rep. Tim Walz of Rochester and State Rep. Erin Murphy of St. Paul.
Walz is a teacher and member of Education Minnesota – the state's joint NEA-AFT affiliate – and Murphy is former director of the Minnesota Nurses Association, a National Nurses United affiliate. The third top contender is state Attorney General Lori Swanson.
Blaha, a longtime union leader, resigned as Secretary-Treasurer of the Minnesota AFL-CIO to run for Auditor. Blaha, resident of Ramsey, a Twin Cities suburb, won endorsement of the Minnesota Democratic-Farmer-Labor Party on June 3 at its state convention in Rochester.
Murphy, of St. Paul, is backed by the Service Employees and AFSCME. She got the convention's gubernatorial endorsement, but neither OK binds state DFL voters. Education Minnesota, the largest union in the state, backs its own member, Walz, a Rochester resident.
Within a couple of days following her DFL endorsement, Blaha resigned her AFL-CIO position. Blaha was endorsed for Auditor by the Minnesota AFL-CIO's general board at its June 19 meeting. She won election as Secretary-Treasurer of the Minnesota AFL-CIO, the state's largest labor federation, in June 2016.
The incumbent State Auditor, DFLer Rebecca Otto, chose not to run for re-election and instead ran unsuccessfully for the DFL endorsement for governor.
A math teacher by profession, Blaha is a former president of the 2,800-member Anoka-Hennepin Education Minnesota, one of the largest teachers' locals in the state.
She also was a longtime member of the Minneapolis Regional Labor Federation executive board, the Minnesota AFL-CIO's general board, and Education Minnesota's statewide governing board, as well as a longtime DFL Party activist. In 2014, Blaha was inducted into the DFL Women's Hall of Fame as a "Woman of Distinction."