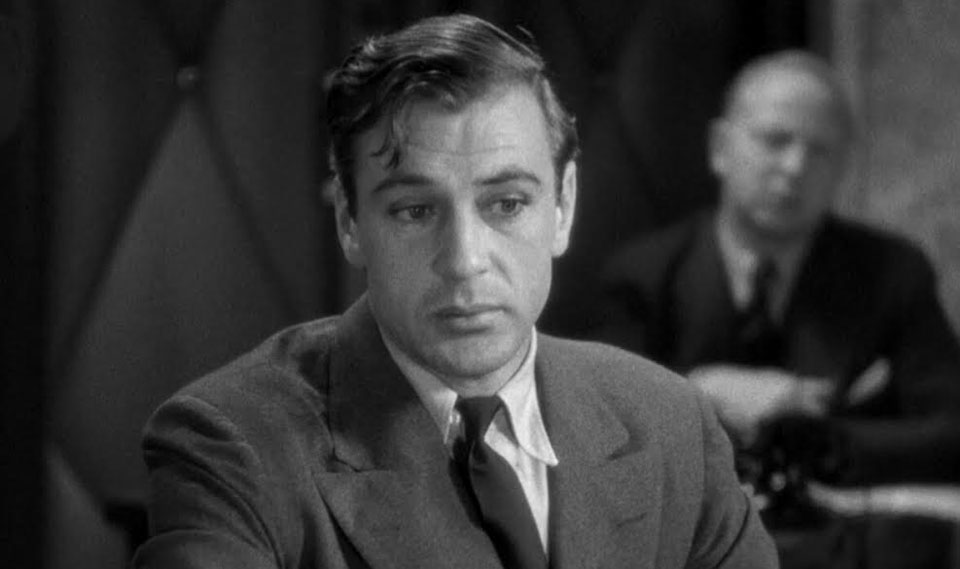 Longfellow Deeds was his name, from the small town of Mandrake Falls, Vermont. Deeds takes his heart-of-America, generous sensibility to the big city, where he becomes the victim of all kinds of cynical manipulation from the media, the law, and wealthy hangers-on in the first part of Frank Capra's Depression-Era trilogy Mr. Deeds Goes to Town. Deeds inherits $20 million and has to face a hearing where he can be declared insane for his scheme to donate all his money to buy farms for the homeless whom he invites into his mansion and who were forced to find food on breadlines in what was still the height of the Depression in 1936.
In the current Los Angeles mayoral election, Rick Caruso, the wealthy developer of a number of Los Angeles projects—shopping malls—that recall the innocence of small-town America, presents himself as a modern-day Deeds with all the homespun charm of Gary Cooper's character in Capra's film. In his campaign video, Caruso walks calmly in a mythical LA neighborhood with a long white picket fence behind him while he claims to be able to solve homelessness, curb crime, stop corruption at City Hall and "clean up" Los Angeles. His voiceover describes him as from a family of immigrants, "raised to put children and family first," and "a lifelong builder and job creator" who will "work for a dollar a year" and "won't take a dime from special interests" because "My only special interest is Los Angeles." He positions himself as a sort of Donald Trump but tempered by the "warmth" and kind-heartedness" of a Mike Bloomberg, a kinder, gentler Trump fit for the Democratic Party (though before this race he was a lifelong Republican), the Trump "can-do" (and "only I can do it") quality intact but without the crudeness.
One of the major issues in this campaign is homelessness. The city is full of makeshift homeless encampments not only under its bridges but now also on its sidewalks as tents are pitched on many city blocks. An article last summer in the Los Angeles Times, which described the circumstances that led three of those without shelter to the streets, detailed how in each case it was largely the unaffordability of housing combined with lack of employment or retraining after losing a job, rather than deep psychological problems, that created this situation. These victims, who may then suffer psychological disturbances, instead recall the homeless who storm Deeds mansion and ask not for a handout but for land and an opportunity so that they may feed and shelter themselves.
Before the pandemic hit, causing more unemployment, and now with rent moratoriums canceled again increasing the problem, Los Angeles, according to the government agency Freddie Mac, was short 400,000 homes. This figure counts not only the homeless (a low estimate of which is 29,000 but with 41,000 with inadequate housing and some estimates reaching as high as 50-60,000) but also multiple families sharing single homes and those living in spaces like garages and attics.
Deeds is dubbed "The Cinderella Man" because he naively believes in people's goodness and that he can change an extremely cynical system set up to protect the powerful and keep wealth in the same hands.
Caruso, on the other hand, is no Cinderella Man. Far from naïve, he is a card-carrying member of the Los Angeles elite, a wealthy real estate developer, who outspent his Democratic opponent Karen Bass by $40 million to $3 million, most of it his own money. He is on the board of trustees of that other major developer and landholder in the city, the University of Southern California. He was president of the Los Angeles Police Commission, a so-called oversight agency which has long white-washed police conduct and maintained the Thin Blue Line. In the wake of the Black Lives Matter protest, Caruso proposes increasing the police budget and hires to the maximum allowed. He is also a member of the powerful Board of Water and Power, which in a city adjacent to a desert with water becoming more than ever a scarce commodity, holds the city's fate in its hands as did the scheming and bloodthirsty Noah Cross in Chinatown whose reason for his crimes was to control "The Future."
Cornfed bohunk?
Gary Cooper's soft-spoken man with the common touch is described in his court hearing as "obsessed with an insane desire to become a public benefactor." The cynics in New York see his embracing of small-town fellow feeling as "cornfed bohunk."
In his building projects, Caruso has attempted to summon up his own kind of "cornfed bohunk" in creating isolated "villages" that have the feeling of the past, remembered in tranquility, but which in effect are branded upscale shopping paradises which draw upper middle-class audiences and which generally reflect little of the diversity of the city.
Since Los Angeles culture is so dominated by the automobile, one of the main characteristics of these "utopian" spaces is their "walkability." The developments are not open to traffic and promote the idea that you can exit your car and supposedly for a block or two be surrounded by others pacing through a Los Angeles that, at least since the postwar automobile frenzy, never was. Caruso's gift to national architecture is to replace the more middle-class mall with the upper-middle class "nostalgic" branded "neighborhood." The development, of course, replaced whole blocks of residential housing.
The Grove, adjacent to the Farmer's Market, is typical. The area was once a real farm, complete with an apple orchard, but is now transformed into a maze of high-end shops, with the apple orchard replaced by the Apple Store and with various relics of a number of bygone eras. A trolley loops through the main artery, which contains, especially in the post-pandemic, two relics of American cultural gathering, a bookstore (Barnes and Noble, the largest remaining bookstore chain), and a movie theater (AMC, the largest chain of theaters). This is Facebook's Metaverse and Marvel's Multiverse materialized as near virtual "nostalgic" space.
The Grove, a kind of fairy tale, has more visitors than Disneyland and includes in the center a conical monument with a non-descript sculpture of two angels at its top titled The Spirit of Los Angeles. This kind of sanitized version of the city couldn't contrast more to, for example, projects such as Judy Baca's mural history of a city in struggle in The Great Wall of Los Angeles in the more contested space of the border of L.A. and the San Fernando Valley. What The Grove cannot erase is the online attack on brick-and-mortar retail stores, as both FAO Schwarz and Abercrombie & Fitch have both closed since the opening of the development. The Grove was also attacked as a site of privilege in the Black Lives Matter protests.
Another Caruso development, Palisades Village in Pacific Palisades, located adjacent to Malibu, and home to some of the city's wealthiest, was described by a Caruso architect, noting that a number of public meetings were held before the space was built, as an attempt to "curate, not create, a community." Residents, wary of the Caruso touch, did not want "a theme park," though that is still the overall look of the place. A small bookstore has been replaced by an Amazon bookstore, with residents complaining that The Commons, a public space akin to a New England green, kept shrinking as the meetings progressed. A recent visit revealed the site as a staging ground for a campaign to remove a city councilman who championed affordable housing. Another project, The Commons, with its 40 high-end retail tenants, is set to be built in Calabasas, amid one of the wealthiest communities in California, located in the suburban western side of L.A. close to Ventura County.
Far from providing sources of income and housing for those most in need, as Longfellow Deeds is labeled nearly insane for doing, Caruso claims he can solve the crisis by quickly shuttling the homeless into makeshift shelters. He was described by his Democratic opponent, Karen Bass, who bested him by eight points in the primary and whom he will face in the November runoff, as someone who "never built a single unit of affordable housing" when he had plenty of opportunity and resources to do so, and in that way helped create the housing crisis. That he will now step in and solve it is a bit like Purdue Pharma, largely responsible for the opioid crisis, claiming that it would then swing over into making a pill that would eliminate the addiction (!).
More to the point, and closer to Longfellow Deeds, was progressive candidate Gina Viola's call for steering money away from the police toward both social services and toward a city program to seize empty properties, some of them already occupied by squatters, and convert them into housing for the homeless.
Caruso's small-town hoaxes for a privileged class while the rest of the city just outside these tranquil villages deteriorates, marks him instead as part of the greedy power structure that attempted to use the law to prevent Deeds from actual construction for the public good. Caruso's cynical campaign is the antithesis of Deeds's populist cry of protest: "Why do people get so much pleasure out of hurting each other? Why don't they try liking each other once in a while?"
This piece is the third article in a series based on Frank Capra's Depression-Era trilogy.
The first was Mr. Zelensky Goes to Washington, a parody of Capra's Mr. Smith Goes to Washington, about a media figure made into a folk hero,
and the second was Meet Juan Guaidó, based on Meet John Doe, about a politician plucked from obscurity and arbitrarily made ruler of his country.
All three are additionally available at substack.com on the author's site Cultural Politics For Those Who Care.