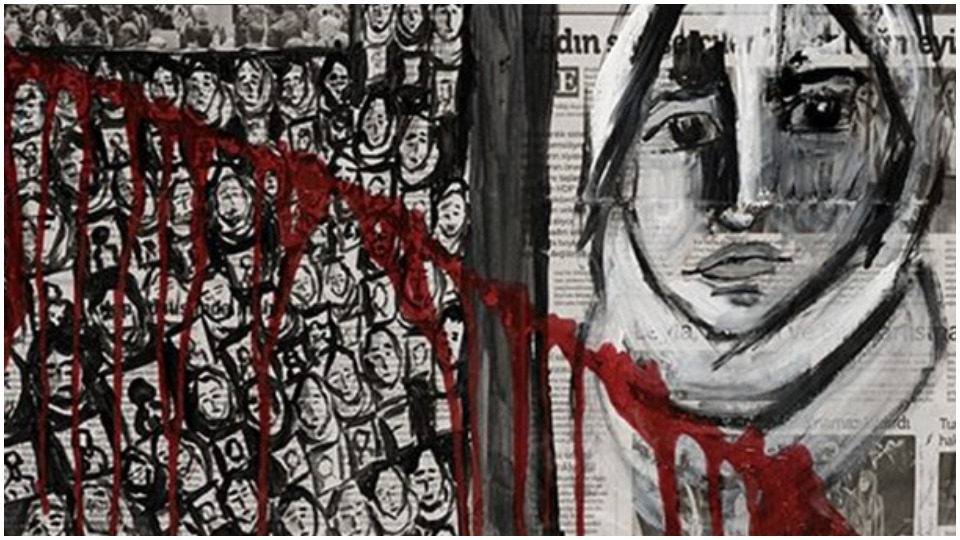 Nearly 250 women have been killed in Turkey so far this year, new statistics suggest, prompting a call for international solidarity from women's organizations in a bid to save lives.
Four women were detained in Istanbul Thursday after they unveiled a banner in Taksim Square charging that the "patriarchal state" was responsible for the death of Kurdish teenager Ipek Er. Ms. Er died on Tuesday after being admitted to hospital in July following a suicide attempt.
Her death has sparked outrage across Turkey, with demands for the immediate arrest of Turkish soldier Musa Orhan, who allegedly kidnapped her and raped her repeatedly over a 20-day period.
The women made a statement in which they vowed to continue to fight against the system which initially released Orhan, who was only taken into custody after mass protests and a social media campaign forced him to hand himself in.
"Especially in Kurdistan, attacks on women are carried out by the state. We all know that the crimes of the security forces and officials are being covered up. The state does not touch rapists and wife-killers. It attacks the women who demand accountability in the streets," the statement said.
Turkey has been described as "a slaughterhouse for women" with rape and femicide being used as a weapon of war, according to the People's Democratic Party (HDP).
In this climate of increasing murders of women, the ruling Justice and Development Party (AKP) of President Recep Tayyip Erdoğan is considering withdrawal from the Istanbul Convention, a 2011 treaty which obliges signatories to tackle gender-based crime, provide protection and services for women, and ensure that perpetrators are prosecuted.
Figures collated on the anitsayac.com website, which lists the names and details of all women murdered in Turkey, showed that a shocking 242 have been killed this year alone.
Ankara Women's Platform spokeswoman Gokce Akgol said "the Istanbul Convention means the survival of women in Turkey" and means not allowing women to die and be subjected to violence. Ms. Akgol said it was clear that, as femicides increased day by day, the main problem was the system—and while Turkey was the first country to ratify the Istanbul Convention, in March 2012, its provisions have never been implemented.
Some 36 women were killed by men in July alone, with another 11 dying in "suspicious circumstances" while the government was debating whether to pull out of the treaty.
"If the Istanbul Convention … [was] implemented, these women would not have their names on the memorial counter [of the website]," Akgol said. She called for support from international women's organizations to bring pressure on the AKP to take the issue of femicide seriously.
The Kurdistan Solidarity Campaign has launched a petition calling for an end to violence against women which can be signed here.