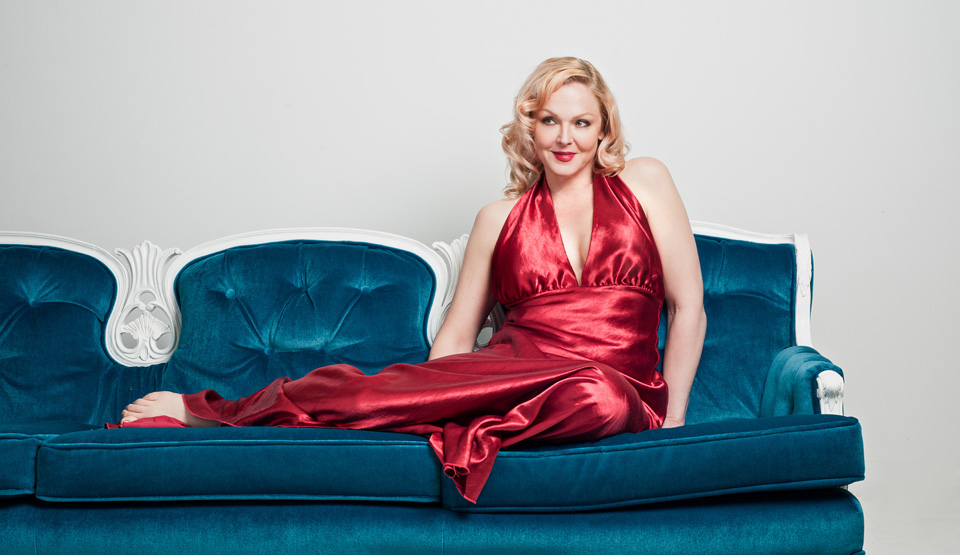 Scholars of the civil rights movement will recall that at the 1963 March on Washington for Jobs and Freedom, toward the end, sandwiched in between singer Mahalia Jackson and the Rev. Martin Luther King Jr.'s famous "I Have a Dream" speech," another religious leader spoke. That was Rabbi Joachim Prinz, 61, a liberal civil rights advocate who had fled his native Germany in 1937 and continued his American career as a rabbi in Newark, N.J., defending the rights of all Americans, including immigrants. What he learned in Berlin, he said at the Lincoln Memorial that day, "was that bigotry and hatred are not the most urgent problem. The most urgent, the most disgraceful, the most shameful and the most tragic problem is silence."
It is not widely known that the "Dream" part of MLK's speech had not been scripted. It was only when Mahalia Jackson called out to him, recalling recent conversations with him, "Tell them about the dream, Martin" that he launched into what has become probably the single most famous passage from his many speeches. Such is the power of music and musicians in public life.
Composer Kurt Weill of Threepenny Opera fame also fled German after the Nazis took power, finding his way to the U.S. in 1935. In his new country he quickly established himself as a leading voice in musical theatre. Most of his works are based on impassioned advocacy for an open, tolerant, diverse, democratic and pro-woman society.
The Los Angeles Chamber Orchestra (LACO) produced a two-week festival of music and dialogue in January, called "Lift Every Voice" (after the well known Black national anthem), kicking off with concerts on MLK weekend, and concluding the last weekend of the month with a performance of Weill's 1949 musical (a quasi-opera perhaps) Lost in the Stars, his last stage work, based on South African novelist Alan Paton's Cry, the Beloved Country about apartheid. The setting of this book to music was clearly intended as a commentary on American apartheid of the era, known as Jim Crow. It is the first staging of this work in Los Angeles since the national tour in 1950, which was suspended when the cast realized they could not all stay at the same hotel in various cities where they were scheduled to perform.
Sunday, Jan. 22, Lift Every Voice programmed a day-long symposium at UCLA called "Championing Civil Rights & Resisting Injustice," featuring academics with expertise on the parallel German and American careers of Prinz and Weill. For Jeffrey Kahane, retiring this season after twenty years as LACO's music director, the two-week festival represented not only a musical culmination but a long-awaited personal confrontation with his own family history of escape from the Nazis.
The fact that this long planned festival took place at the unexpected moment of Donald Trump's crowning brought an all too timely significance to the deliberations. References to the Women's March the day before crept into almost every conversation, as the attendees tried to make sense of a history that suddenly seemed not so historical.
Prof. Kim Kowalke, president and CEO of the Kurt Weill Foundation for Music, reported that all weekend long he had been receiving outraged messages and emails from Weill aficionados angry that at one of Donald Trump's inauguration balls, the musicians struck up "Mack the Knife." How could the Foundation have allowed that? they fumed. Kowalke speculated that it might well have constituted a subversive act on the part of the band to play a song about a vicious, immoral, womanizing murderer precisely on just such an occasion!
I will not remain silent
The midpoint highlight of the festival took place on two nights, Jan. 21 and 22, in Glendale's Alex Theatre and UCLA's Royce Hall respectively. This concert featured three works: a Song-Suite for Violin and Orchestra comprising a number of Weill tunes, with soloist Daniel Hope; a new violin concerto subtitled "I Will Not Remain Silent" by American composer Bruce Adolphe, based on the life of Rabbi Prinz, in its West Coast premiere, also with Mr. Hope; and Weill's 1935 stage work The Seven Deadly Sins, written to a text by Bertolt Brecht (their last collaboration) in Paris just before the composer emigrated to America.
The Song-Suite featured six classic Weill songs from both his German and American periods: "Havana Song," "September Song," "Kanonen-Song," "My Ship," "Speak Low," and the ever timely "Mack the Knife." The arrangement is by British composer and conductor Paul Bateman, who exploited the solo instrument for all its virtuosic potential, which Daniel Hope fulfilled magnificently. The suite is essentially a garland of encore bonbons decorated with imaginative variations, scored here with soupy sentiment, and there with big band, jazzed-up brass recalling a Las Vegas Sinatra show. Hope is himself an activist for human rights: His family fled from South Africa, where he was born in the apartheid time, as his journalist father was being harassed for his oppositional views. Hope has since returned to his native land to concertize.
The piece received a warm reception and would make a successful recording for an appreciative audience. It's a fine piece for what it is, but I think its most appropriate future would be in summer pops concert programming. I was reminded of a letter I received from Weill's widow Lotte Lenya after I sent her my review of From Berlin to Broadway. "I fullheartedly agree with your criticismen [sic] of that production," she wrote me on Jan. 28, 1977, enclosing an autographed photo. "But there was little I could do to improve. The producers always know better." Neither Lenya nor Weill rejected the popularizing of his music, of course. I suppose if I were arranging such a Song-Suite I would have done it just like Bateman.
Adolphe's tribute to Rabbi Prinz in violin concerto form is divided into two halves, Nazi Germany and American Civil Rights. At the outset I heard angular, stormy, percussive music that signaled the Nazi threat to democratic order, but beyond that I could not identify any explicit programmatic content and stopped trying to do so. In the solo passages the composer writes in a post-Brahmsian modernism such as Prinz — a consummate consumer of Berlin's frenetic concert and theatre culture during the Weimar Republic — might often have heard from the new composers. The second half opens in a restful, consoling mood suggesting influences of Frederick Delius or Ralph Vaughan Williams. The standard concerto form includes a slower middle movement (out of three), so I interpreted this opening as an ersatz lento. Then a more uneasy tension emerges as the country, and Prinz, confront the civil rights dilemma. The piece ends on an unresolved chord that leaves America's future wide open.
Some listeners may have seen the history of two continents pass before their eyes in this music, but I was unable to take it so literally. I admire the composer's desire to commemorate Prinz, and congratulate him for not taking the obvious route, like Weimar cabaret music morphing into Nazi marching songs in Part 1 and spirituals and civil rights songs in Part 2. But in some ways the explicit associations Adolphe summons to our attention before we even hear a note of his music get in the way of the listening. The title "I Will Not Remain Silent" is another way of expressing the whole point of the concerto form in the first place, a form that emerged in the early decades of modern capitalism and was meant to depict the struggle of the independent individual to assert himself in the context of the larger society, often heroizing the soloist.
The Seven Deadly Sins was originally a sung ballet, with five vocal parts. A male quartet inspired by the meteoric career of the Comedian Harmonists in pre-war Germany, an all-male a cappella singing ensemble, fills in part of the family and social background to Anna I (singer) and Anna II (dancer), sisters (or are they two sides of the same person?) who take off on a whirlwind tour of America exploring the familiar set of deadly sins — sloth, pride, wrath, gluttony, lust, greed and envy.
In this performance there was no dancer, but the multi-talented Storm Large, who toured the world singing with the pop orchestra Pink Martini, took on the role of Anna I, and indicated some action with movement, makeup and a revealing costume. In the Los Angeles passage (wrath) "where open disapproval of injustice" was frowned upon, Large briefly removed something pink from her purse and placed it on her head. It was a "pussyhat," recalling the 750,000-strong Women's March in L.A. the previous day.
The work was performed with the full-out LACO in exquisite form to an English text adapted from one devised by W.H. Auden and Chester Kallman. On one level the work is a modern (well, 1935) dissection of the seven sins in a mythical America neither Weill nor Brecht had ever seen. But on another it is really a vision of the state of womanhood in a world governed by "those who take what they need without shame." Large gave it a sultry, weary interpretation that fit the material with a different voice than Lenya offered in the original staging, but to similar ends. The theme of the seven deadly sins is ripe for re-imagination by other composers today.
The concert ended with an original song by Storm Large herself, with the accompaniment of her four male singers known collectively as Hudson Shad.  The song was "Stand Up for Me" — "Be the light, be the answer / Be the music in the dark / Stand up for me and I'll stand up for you…."