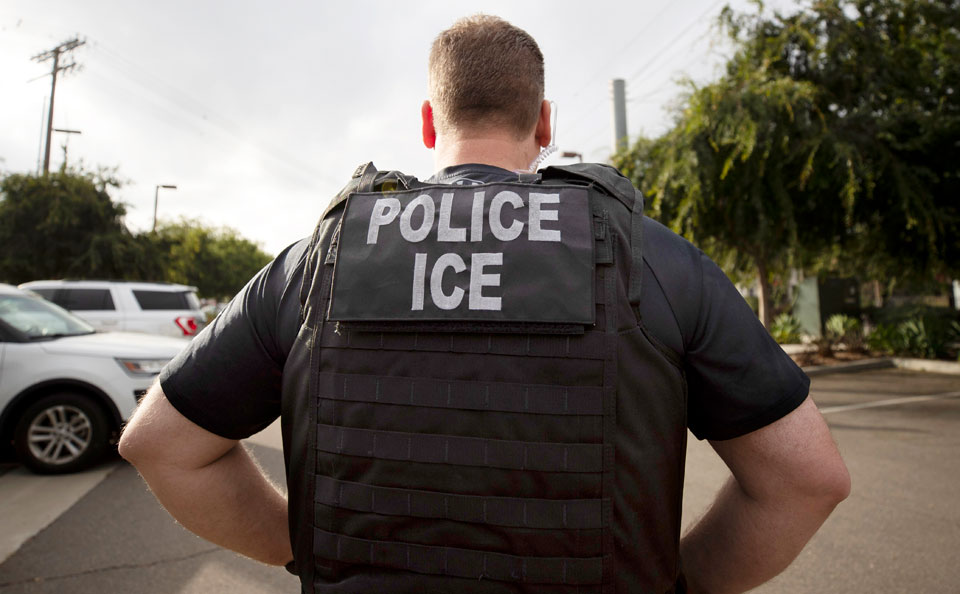 NEW YORK—Many immigrants detained by Immigration and Customs Enforcement (ICE) are required to pay an immigration bond to secure their release. These bonds come from for-profit corporations who have subjected immigrants to abusive and predatory lending practices.
If the Stop Immigration Bond Abuse Act (SIMBAA) recently passed by the New York State Legislature becomes law, immigrants and their families will have more protections from such companies. Activists are now pushing Gov. Kathy Hochul to quickly sign the bill.
Immigrants who find themselves in detention can be left languishing in poorly managed, for-profit institutions for months or even years while they struggle to navigate through the broken U.S. immigration system. These institutions have been known to engage in human rights abuses, including coerced sterilization, dangerous denials of medical care, starvation, and more.
In order to secure their release, immigrants and their families are required to pay for immigration bonds which cost an average of $8,500, a high cost which is rarely refunded. According to a report from Break the Shackles, a grassroots organization focused on stopping immigration bond profiteering, these costs have increased 70% since 2013.
Those unable to afford the high cost of these immigration bonds (2,700 individuals in New York alone) are unable to be with their families, integrate into their communities, or seek gainful employment.
When seeking an immigration bond, families face contracts they can't understand, additional fees they can't afford, and electronic shackles in the form of dangerously buggy surveillance apps like SmartLINK that leave families in a state of fear and anxiety. While ICE has touted these surveillance apps as a way to increase court appearance rates and compliance with release conditions, serious concerns about data collection and privacy rights abound.
SIMBAA is the first attempt to regulate these companies in the history of the industry. Specifically, the bill prevents for-profit corporations in New York from penalizing immigrants with additional fees of over $450 permonth and obscenely high interest rates. It further helps to regulate misinformation and punish deceptive practices that these profiteers rely on to manipulate the decisions immigrants make when they pursue freedom.
"This is the first step in eliminating the for-profit immigration bond industry, and it can set a precedent for the rest of the country," said Catherine Barnett, the co-director of Freedom to Thrive. "As an abolitionist organization fighting against the criminalization of Black and brown immigrants, we salute this victory and we will continue to support campaigns to ensure that all of our people are free."
Last week, activist organizations like African Communities Together and the Envision Freedom Fund pushed a public pressure campaign urging residents to contact Gov. Kathy Hochul and demand that she sign SIMBAA immediately.