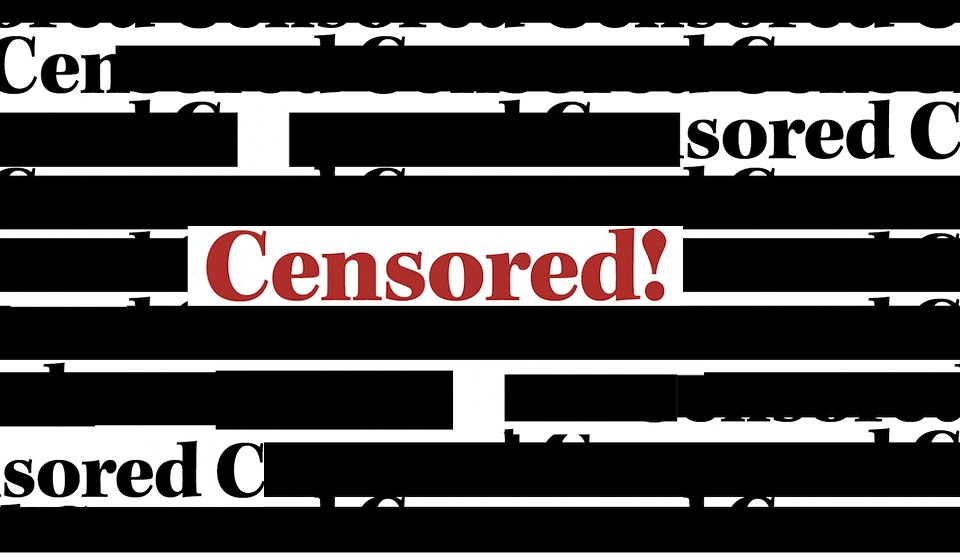 WASHINGTON—The nation's largest union, the National Education Association, will lead a national day-long crusade against right-wing censorship, book-banning, pressure on schools and librarians, and even an occasional book burning, on a "Freedom to Learn and Teach Truth" day of action on June 10.
And it won't be just rallies. Indeed, in the epicenter of censorship and book bans—Florida, where else?—"Teaching Truth" features a timeline of the long history of the civil rights struggle there, with historical vignettes about everything, positive and negative.
That timeline includes "the nation's first-ever statewide teachers strike," when 27,000 members of the Florida Education Association, protesting segregated schools and worse, handed in resignation letters on Feb. 19, 1968—and walked out. But that strike's not in Sunshine State history books.
"All students benefit when we are empowered to teach the truth, share diverse stories and build inclusive, supportive schools," declared NEA President Becky Pringle in announcing the events.
"Join us on June 10, 2023, to ensure our public schools meet the needs of all students—no exceptions," Pringle, a Philadelphia science teacher, tweeted.
All the day of action events are on the Zinn Education Foundation's website: www.zinnedproject.org.
The events occur against a backdrop of rising censorship of books by right-wingers, "parents" egged on by talk radio screamers, and pressure from white nationalists, and their political puppets. Their targets are any books and school and college courses that don't agree with their White ethnocentric prejudices.
Tactics include book bans, threats against teachers and librarians who dare discuss "taboo" topics, and even an occasional book bonfire in the South, reminiscent of Nazi Germany in the 1930s.
"Some politicians are trying to censor the lessons taught in our classrooms, ban books, and exclude certain kids based on what they look like or where they live," event sponsors, led by the NEA and the progressive Zinn Foundation, said.
"They're trying to divide and distract us from their failures to provide all of our kids everything they need to learn, grow, and thrive. But together we can make our voices loud and clear to protect the freedom to learn and teach truth.
"We are moving forward to a better future where every student—whether Black, brown, or white, Native or newcomer, LGBTQ+ or differently abled—has the #freedomtolearn."
NEA, other teachers, librarians, and their allies must contend with zealotry producing a lengthening list of banned books, just as zealotry led to anti-Communist hysteria in the 1950s.
Now, books about LGBT people are thrown away. Teaching Black history is forbidden, especially in Florida. Even the biography of the late, great baseball Hall of Famer Roberto Clemente, a Hispanic-American icon in Puerto Rico for his talent and humanitarianism, is pulled from the shelves.
So the NEA, the Zinn Educational Foundation, and their allies are fighting back, with the national events.
They have widespread popular support and mean to show it, defying censorious bluenoses.
All but two of the events below are on June 10. Times and sites vary. Besides the long historic timeline just in Florida, others included:
The U.S. Hispanic Leadership Institute, the Chicago Teachers Union (AFT), and the NEA will join city civil rights and civic leaders for a 9 am program and speeches at the National Museum of Mexican Art at 1852 West 19th in the Pilsen neighborhood.
The 1977 Bookstore, the Southern Poverty Law Center, and the American Civil Liberties Union will host a "banned book" giveaway in Montgomery, Ala. They're adding a discussion on "redlining," the common banking practice—North and South—that prevented Blacks from buying homes in white neighborhoods.
Este Inc., and the Fight Back Collective plan a rally in Los Angeles at the Ruben F. Salazar Park, the site of the historic 1970 Chicano Moratorium against the Indochina War, which saw 20,000 people march. Speakers will discuss the movement.
The Possible Futures Bookstore and the Anti-Racist Teaching and Learning Collective in New Haven, Conn., plan a story time reading of And Tango Makes Three, a children's book "celebrating queer parents and caregivers." Attendees get free copies.
C. hosts two events. The first features speakers and pledges by teachers to uphold the freedom to read and learn and a banned books display, all at the African-American Civil War Memorial. A "Songs of the Living Community Sing" at the All Souls Unitarian Church will occur in the evening. It's one of the few events where reservations are required.
Floridians will defy their censorious and homophobic right-wing Republican governor, Ron DeSantis, with four events. Two support LGBT people. The first will be at Fort Lauderdale's Stonewall National Museum, named after New York City's gay nightclub, the Stonewall Inn. The second will be a twilight march in Miami sponsored by PRISM.
Floridians also will honor the historic Black community in Rosewood, massacred on Jan. 1, 1923. St. Augustine residents plan a talk and historical walk honoring participants in the 1964 St. Augustine movement of the Southern Christian Leadership Conference.
Georgia will host a public reading of the children's book That Flag about two girls, one Black, one white, who live across the street from each other and how they deal with the issue of the Confederate flag, which until 2013 was part of the state flag. The reading will be in Stone Mountain Park, near the massive monument—think Mount Rushmore—to Confederate leaders.
In Kansas City's Quindaro Park, "local educators will speak on the importance for young people of learning to think critically and to get a full understanding of U.S. history." The event includes fundraising for historic Quindaro and "sharing books by Black, Indigenous, Latinx, and Asian American authors, including books by LGBTQ authors or on LGBTQ themes."
New York City hosts five events, with four more in Princeton, Morristown, Newark, and Red Bank, N.J. "Banned books" will be given away at the city Board of Education offices in the Bronx and a "banned book nook" and poetry readings is planned at the Hattie Carthan Playground in Brooklyn. The Stonewall Inn in Manhattan hosts an afternoon teach-in on LGBT rights. Other events were on June 9 and June 12.
Philadelphians added an extra cause to their event, at the President's House on Independence Mall. A wide range of groups will sponsor readings, discussions, art, and more. And organizers are urging "participants to also attend the Chinatown Rally earlier in the day to protest the proposed stadium" for basketball which would decimate the city's Chinese community.
We hope you appreciated this article. At 

People's World

, we believe news and information should be free and accessible to all, but we need your help. Our journalism is free of corporate influence and paywalls because we are totally reader-supported. Only you, our readers and supporters, make this possible. If you enjoy reading 

People's World

 and the stories we bring you, please 

support our work by donating or becoming a monthly sustainer today

. Thank you!