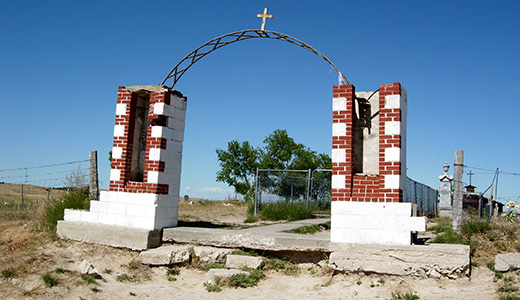 In early May, an op-ed column in The New York Times by two prominent economists, Dean Baker and Ken Hassett, entitled "The Human Disaster of Unemployment," characterized long-term joblessness as "nothing short of a national emergency." Well, long-term unemployment has been a human disaster for Native Americans for decades , but this has been ignored by just about all of the rest of America and definitely by both major political parties. This has been an ongoing emergency for generations for Native Americans.
Small wonder that U.S. Native peoples are beset with a blistering, hideous panoply of social and health ills hardly seen elsewhere in this world. This is quasi-genocide: unemployment kills!
The dire social and material statistics of Native America – on some reservations the suicide rate is the highest in the Western Hemisphere (particularly among teenagers), and there are greatly elevated levels of alcoholism, drug use, diabetes, tuberculosis, and domestic violence – coincide with crushing joblessness.
The problems of Indian America cannot be effectively solved without a fundamental lowering of Native unemployment. It is no coincidence that Indian Country has the greatest social and health problems coupled with the highest unemployment rate in the U.S. This juxtaposition goes hand in hand. That these odious conditions have not collapsed Native societies is due to the tremendous strength, resilience and traditions that have enabled Indian people to survive in the face of seemingly horrific, insurmountable odds.
Unemployment generates a deterioration in all aspects of the life of a people. Just a cursory look at history abundantly illustrates this point.
Example, 1930s Germany: Masses of the unemployed were living on the streets and roads of the country. Sociological studies found that unemployment destroyed people's self-respect and collapsed their status and their role in a nation where esteem, recognition and even identity itself was based on the job they held.
Prolonged unemployment generated despondency and depression. The longer people were without a job the worse the gloom that enveloped their lives. This spread throughout entire families as children lost all hope of a better life. Young people stole to make a living, organized gangs fought each other and often clashed with police. German society was on the cusp of a descent into a quagmire of dejection and criminality.
Another example, 1930s United States: Unemployment as early as 1931 (just two years into the Great Depression) was destroying an entire way of life; it was having a tremendously destructive effect on the daily lives of the mainstream American population. Early on there was a dramatic spread of disease and malnutrition. Studies of schoolchildren found that one-fourth suffered from malnutrition, new patients in tuberculosis clinics nearly doubled and the families of jobless workers sustained 66% more illness than the families of the employed. Family ties weakened under the ravages of poverty, desertions and divorce rates rose, birth rates dropped, crime rose, drunkenness soared and the suicide rate spiraled. This was with just two years of massive unemployment.
To combat Native joblessness , the Obama administration in the February State of the Union Address proposed a program of "Building a Fair and Stable Economy for Indian Country." This economic blueprint included "infrastructure funds dedicated to Indian reservation roads, bridges and transit service," and included a 10% increase from 2012 funding levels for "tribal non-profit organizations that provide employment and training services …." Mirroring his jobs bill for the overall U.S., Obama apparently felt that, mainly, job investment in reservation infrastructure was the magic bullet that would slay the dragon of unemployment.
But, quite frankly, for too long the Obama administration has acted too indifferently not just to Indian unemployment, but to U.S. joblessness as a whole. Obama has been content to simply wait on the economy to resurge on its own. This will not happen. In the meantime, millions suffer. The president was given terrible economic advice by his advisors, which he followed with great alacrity. He needs to make a correction.
The answer to begin to address the decades of social and economic genocide devastating Native America is a massive jobs program, going far beyond the hackneyed proposed infrastructure solutions. What is needed for Indian Country and the nation as a whole is a massive jobs program similar to the New Deal employment programs of the Great Depression era: a massive jobs program for all reservations, a massive jobs program for all urban Native Americans; a massive jobs agenda composed of good jobs. This will be a starting point to remedy the hundreds of years of loathsome injustice purposely and maliciously imposed to perpetuate genocide.
Photo: Forlorn entrance to the cemetery at Pine Ridge Reservation in South Dakota symbolizes the dire conditions faced by Native Americans there and elsewhere in the U.S. Susan Webb/PW