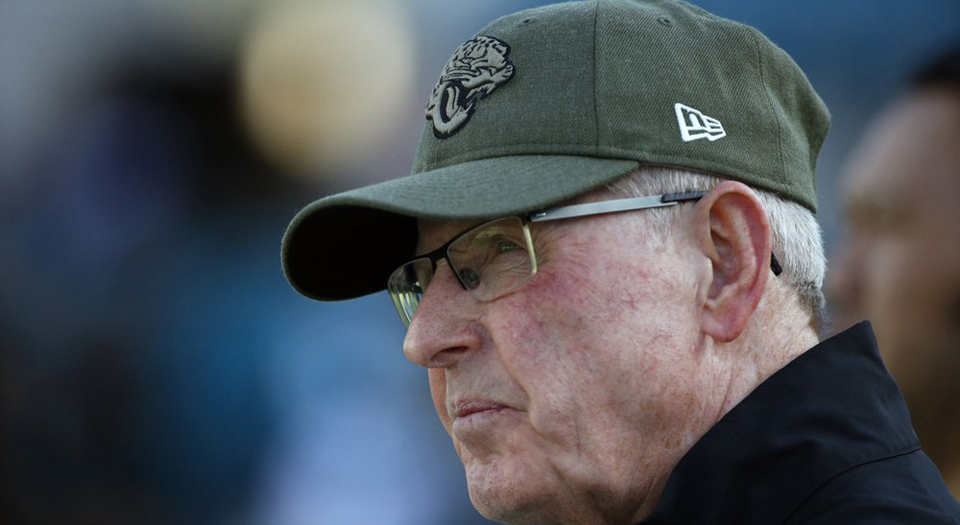 Waking up to the news of another union victory in professional sports is, in this sportswriter's opinion, the best way to start any chilly December day.
Jacksonville Jaguars executive vice president Tom Coughlin tried desperately (25 times) to fine former Jaguars defensive end Dante Fowler more than $700,000 for missing "mandatory" offseason appointments with team trainers and doctors.
And according to the players' and players' union, Coughlin's return to the team head office has been a nightmare.
The NFL Players Association filed a grievance on behalf of Fowler and several other players, arguing the club had no right to discipline players in those offseason circumstances.
On Monday, an NFL arbitrator ruled against the Jaguars and wiped out the fines imposed by the team in 2018.
The arbitrator found that the NFL/NFLPA's collective bargaining agreement does not allow teams to require or mandate rehabilitation or medical appointments to be held at team facilities during the offseason.
Coughlin and the Jaguars allegedly tried to require injured players to rehab at the facility. When players failed to attend, the club disciplined them.
Fowler, who was traded to the Los Angeles Rams, Oct. 2018,  said of the news: "They literally hated me. I got it all back though! Thanks to the NFLPA."
The NFLPA responded to the news by releasing a scathing rebuke of the Jaguars organization:
"This is just one of the many grievances we had to file to protect our players from the Jaguars' actions," the NFLPA said. "The decision puts a stop to the blatant overreach by the Jaguars and emphasizes the voluntary nature of almost all football activities during the offseason.
"It should be noted that Jaguars players continue to be at odds with management over their rights under the CBA for more than players on other clubs…in the last two years, more than 25 percent of the grievances filed by players in the entire league were filed against the Jaguars."
Taking it one step further, the union warned all players to think carefully before signing with the team.
Back in April, Coughlin spoke on the importance of "voluntary" offseason activities during a press conference saying, "We're very close to 100 percent attendance, and quite frankly, all of our players should be there."
NFLPA president Eric Winston addressed those comments head-on shortly after saying "our CBA definition of voluntary is the same actual definition of voluntary and prohibits anyone from threating players to participate in voluntary workouts."
This adds another bad mark for the 73-year-old vice president and another victory for the union as it continues contract negotiations with the league.