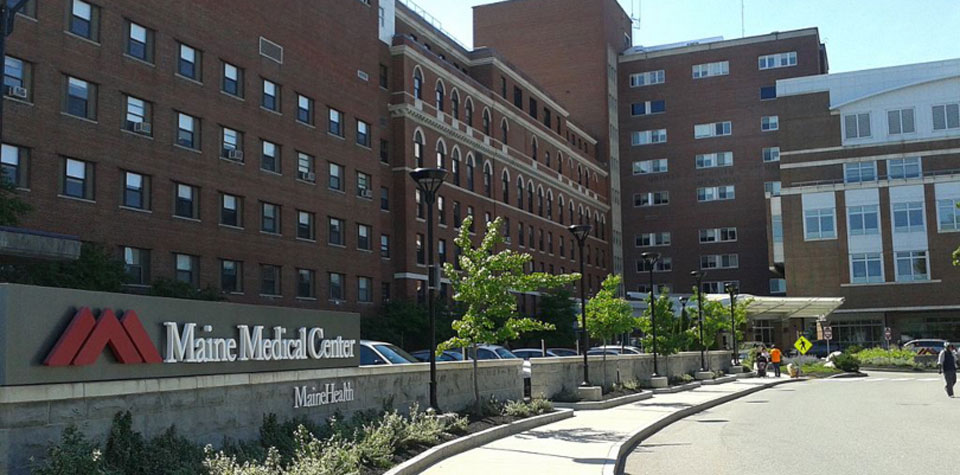 PORTLAND, Maine —By a 1,001-750 margin, registered nurses at Maine's biggest hospital complex voted to unionize with National Nurses United.
The win, NNU's largest victory in the Northeast in years, follows NNU's big win last year at the largest hospital complex in Western North Carolina, in Ashville. That hospital employs 1,600 RNs. Some 2,000 work at Maine Medical Center in Portland and satellite complexes.
NNU said hospital management "chose not to challenge results," but the Bangor Daily News said center management "had no immediate comment." The hospital had hired a notorious union-busting consultant to try to beat NNU. The attempt failed.
Now management has apparently sent a letter to staff explaining to them why they don't need a union.
Inadequate staffing, mandatory scheduling that forced RNs to switch suddenly day and night work, burnout, and lack of meal and break times were key issues in the organizing drive.
The coronavirus pandemic heightened those pressures. Maine RNs scrambled to protect both their patients and themselves against the nationwide plague. Cumberland County, which includes Portland, has 17 cases per 100,000 people, latest data from the Johns Hopkins University coronavirus tracker says, and 0.1 deaths per 100,000.
Maine State Nurses Association President Cokie Giles, RN, called the win "a banner day for nurses and patients. We are thrilled to move forward, working together with Maine Med RNs, to promote high-quality care for all Maine residents, including patients at Maine Med."
"We've made history at Maine Med," said Janel Crowley, RN. "Now we are ready and excited to begin talks with hospital representatives to strengthen our voice for patients, workplace conditions and standards for the caregivers, and for our neighbors and community."
Maine Medical Center RNs finished surveys to determine priority issues for bargaining their first contract. They'll next vote on them and "elect a facility bargaining council who will select a negotiating team."
"Your courage to stand up and speak out for your patients and community in the face of the most serious threat to your own health and safety amid the worst global pandemic in a century has inspired nurses across the country. We could not be more impressed with your accomplishment," NNU Executive Director Bonnie Castillo, RN, added.
Maine Med RNs thanked Gov. Janet Mills, State Senate President Troy Jackson, State  Rep. Michael Sylvester, all Democrats, the Maine State AFL-CIO, "and many patients and community members for their words of encouragement during the campaign." State fed aid included a popular Facebook group and buttons so popular it couldn't keep up with demand.
The nurses' "solidarity, courage and strength throughout this pandemic and in the face of an expensive, divisive anti-union campaign by hospital management is remarkable and an inspiration to all workers," Maine AFL-CIO President Cynthia Phinney, an Electrical Worker, said in a statement. "We hope other health care workers in Maine will become inspired and organize together to win a voice in their workplaces."