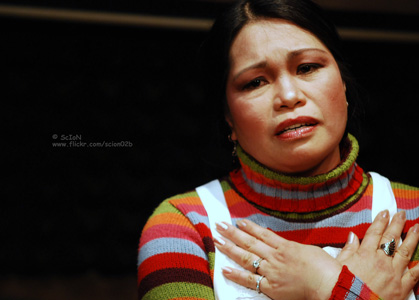 Philippines embassy personnel and labor officials from the Philippines Overseas Labor Office are currently under investigation for the alleged sexual exploitation of overseas Filipino workers. The Philippines Department of Foreign Affairs and Department of Labor and Employment are conducting the investigation after three women, working overseas in the Middle East, claimed they were sexually exploited and abused by their labor officers. There have also been allegations of sex-for-flight operations by Overseas Labor Office officials, in which labor officers pay for workers' flight expenses in exchange for sexual acts.
In its investigation, the Department of Labor and Employment revealed that some embassy personnel and labor officials are, in fact, exploiting, and even prostituting, Filipino workers. The investigation also revealed a number of other alleged criminal behaviors, including labor officials attempting to gain commissions from the paychecks of overseas Filipino workers, as well as overcharging plane tickets to host countries. Some worry that the government agencies should not be conducting these investigations, given that their own personnel are involved in the allegations. Foreign Affairs Secretary Albert del Rosario promised reform and declared that the primary objective of the investigation is to ensure the protection and safety of overseas workers.
The Philippines Overseas Labor Office, which acts as an operating arm of the Labor and Employment Department, is responsible for the administration and enforcement of all policies that apply to overseas Filipino workers. Most importantly, it is responsible for the protection of these workers.
The exploitation and abuse of overseas Filipino workers is not a new phenomenon. In fact, the poor treatment of these workers has been documented since the beginning of Filipino labor exportation in the 1970s, when exportation was first institutionalized by the government. Ten percent of the total population of the Philippines (over 90 million) is exported labor. Filipinos, distributed in over 100 host countries, take jobs in the service industry as cooks, waiters and cleaners. Women make up 75% of exported Filipino labor, taking on domestic work as maids or caregivers. Overseas workers work very long hours (up to 12 hours a day and often deprived of days off), are underpaid and are provided with small living spaces and inadequate food rations. Additionally, they are regularly exposed to racism and discrimination, often physically abused, raped and even killed. It is modern day slavery.
Overseas Filipino workers are praised as heroes by many in the Philippines for their sacrifices, as well as for their contributions to the Philippine economy. A large number of Filipinos leave their families behind daily in search of work abroad. Billions of dollars of their earnings are sent back to the Philippines and used to help pay off excessive foreign debt, as well as to sustain and enrich the country's economic growth. Despite their significant contributions, overseas workers are provided with little to no labor protection.
Filipino workers are unable to seek salvation even from the very agencies and organizations created to protect them – abused by both employer and protector. It is not uncommon for overseas Filipino workers to run away from their employers when treatment and working conditions become intolerable, but where can they run? Labor officials are required to assist and provide safety to Filipino workers, but the current media attention to the sex exploitation scandal by Overseas Labor Office officials generates an unfortunate climate of distrust and fear.
The decision to seek employment abroad is not easy – it is a decision made out of workers' desperation to seek an improvement in the quality of the lives of their families as well as their own. It is a decision to endure abusive working conditions so their families do not starve to death at home. Although the Philippine economy is currently enjoying an increase in growth rate, only a small percentage of the Filipino elite is benefiting from the success. The rest of the population remains in poverty.
The adversity that overseas Filipino workers are forced to endure is heartbreaking. The fact that they are being abused and exploited by the very people responsible for their protection is shameful. Overseas Filipino workers deserve better for the sacrifices they make, the abuse and pain they endure and for the enormous contributions they make to their country.
Investigations of the Philippines Overseas Labor Office scandal are ongoing. So far, the Philippine government has confirmed at least one allegation of sexual abuse, and says it hopes more victims will come forward.
Photo: Scene from a monologue about a female domestic worker in Tokyo named Juana. While waiting to be connected online with her friends/family, she discusses the joys and hardships of being an overseas Filipino worker in Japan. scion_cho CC 2.0