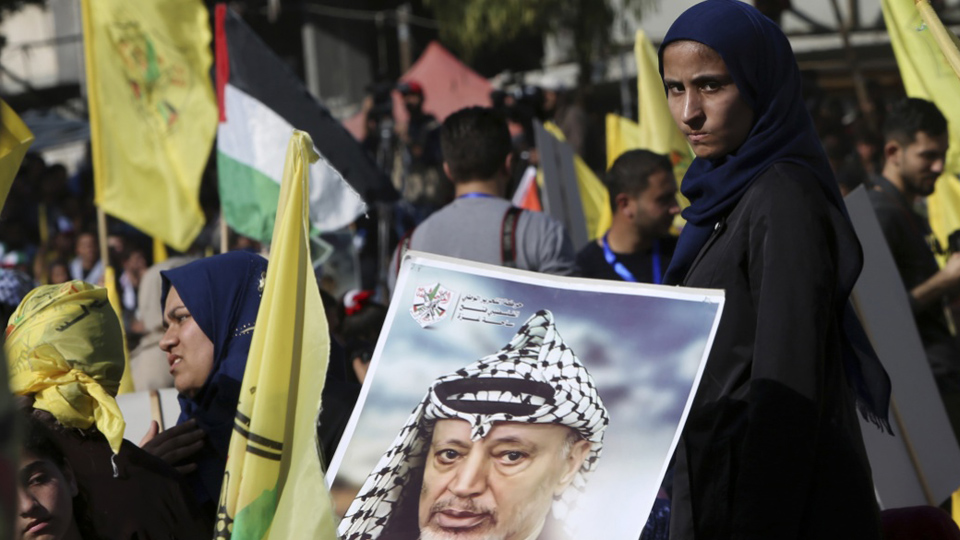 Five progressive Palestinian groups have announced the formation of a Democratic Rally party to break the "duopoly" of Fatah and Hamas.
Organizers say the new force is needed to cut through a deadlock over holding new elections. No all-Palestine elections have been held since 2006 because of disputes between Hamas, which governs the Gaza Strip and Fatah, which holds office in the West Bank.
The coalition was announced by the Palestinian People's Party, the Popular Front for the Liberation of Palestine, the Democratic Front for the Liberation of Palestine, the Palestinian National Initiative of Mustafa Barghouti and the Palestinian Democratic Union.
It said it would operate as a "coalition working within the framework of the Palestine Liberation Organization (PLO)." The group will call for a new strategy of popular resistance to Israeli occupation and colonization and "opposition to policies that fuel the weakness of our national movement by perpetuating division and the denial of democracy."
Democratic Rally demanded new elections within six months and warned that Palestinians faced "liquidation" if they could not achieve unity in the face of "the intensified US attack and aggressive escalation of Israeli Judaization of Jerusalem, the feverish expansion of settlements and the tightening of the siege on Gaza."
It also emphasized the need to "uphold the PLO as the legitimate and sole representative of the Palestinian people" — a swipe at Hamas, which does not participate.
Speakers referred pointedly to the need to defend freedom of speech and association in Gaza and the West Bank and called for a new politics that "secures the social and economic rights of citizens on the basis of social justice," saying that national unity would otherwise prove impossible.
The coalition also said it "strongly supports the right of women to full equality and active participation in decision-making mechanisms." The Islamist Hamas is frequently accused of denying full rights to women in Gaza. It faced criticism after blocking the launch of a women's TV channel last year, ostensibly because it was not properly licensed.
The participating parties will remain independent but strive to be a "model of Palestinian unity" that would "get rid of the occupation, win the right to return and self-determination in a sovereign state with Jerusalem as its capital."
Reposted from Morning Star