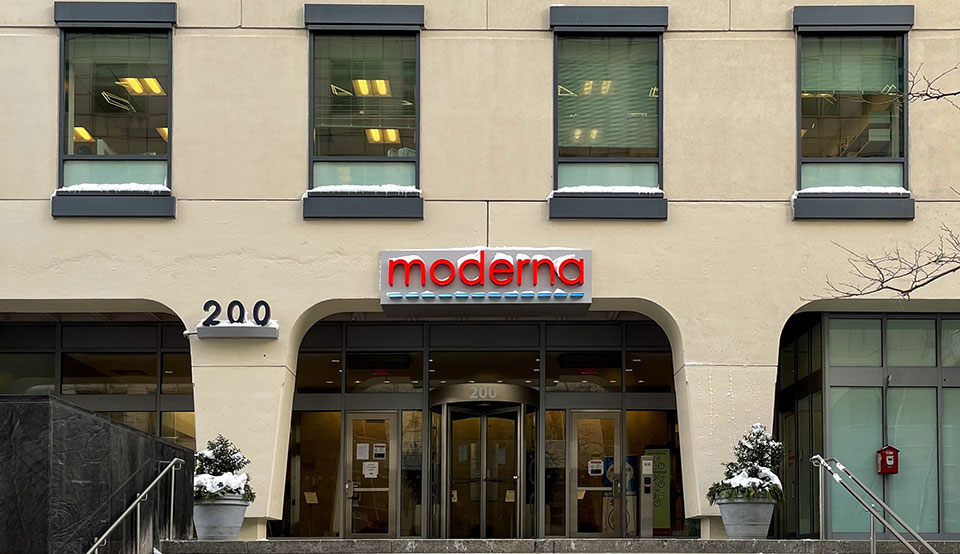 LONDON —The world's billionaires—both individuals and corporations—have reaped additional dollars from the battle against the coronavirus pandemic, even as their price hikes, monopoly control, and outright greed pushed millions of people worldwide into hunger, a recent Oxfam report says. Huge numbers of people in developing nations remain un-vaccinated.
The result: One new pandemic-created billionaire every 30 hours, Oxfam calculates in its report, Profiting From Pain.
And that contrast and suffering in turn has implications for the U.S. and its workers. Not only must the nation try to feed the world, despite the actions of such plutocrats, but it must also cope with the increasing international flood of refugees from war, drought, disease, and famine.
Using the multinational food producer Cargill as just one example, Oxfam stated that "during the Covid-19 (coronavirus) pandemic, the mountain of wealth" flowing to individual billionaires "reached unprecedented and dizzying heights. The pandemic has been one of the best times in recorded history for the billionaire class."
It's been a bonanza for James Cargill II and other family members who own the agribusiness giant, Oxfam said. Combined, "their fortune increased by $20 million a day since the pandemic began" and rose from $28 billion in 2020 to $43 billion in 2021. Cargill's part of a four-firm oligopoly, controlling 70% of the world's food commodities, able to raise prices at will.
"In 2021, Cargill made almost $5 billion in net income, the biggest profit in its history." In 2020, it paid $1.13 billion in dividends, "most of which went to members of the extended (Cargill) family. The company is expected to beat its profit record again in 2022."
And, echoing a common point by the Poor People's Campaign in the U.S., even when governments have stepped in with pandemic aid, much of it has flowed into the pockets of corporations and the rich.
Meanwhile, worldwide food prices increased by one-third in 2021, as the pandemic produced shortages on almost every continent. Oxfam predicted prices would rise by 23% this year—pushed by military spending and war and by food shortages that result from them. Price gouging, of course, has hugely contributed to increases in both food prices and the number of billionaires. Developing countries in sub-Saharan Africa and in Asia, already suffering from the effects of climate change and war, are among the hardest hit.
Oxfam reported that during the pandemic, the world added 573 new billionaires, to a total of 5,668. Of those, 62 have been in the food industry and 40 in Big Pharma. Meanwhile, the combination of the coronavirus, rising income inequality, and increasing food prices pushed 263 million people worldwide into extreme poverty in 2021.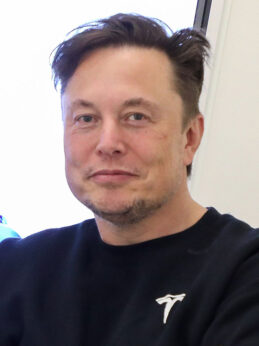 "Food and energy sector billionaires have seen their fortunes increase by $1 billion every two days while food and energy prices increased to their highest levels in decades," Oxfam reports. Big Pharma hit it big, too. So did high tech. Or, as Oxfam points out, Elon Musk "could lose 99% of his wealth and still be in the richest 0.0001%" of people in the world.
Plus Walmart. At the end of 2021, the Waltons who own it were collectively worth $238 billion, a figure that increased $8.8 billion in a year, or $503,000 every hour. Most of that wealth is the firm's increasing value, even as the Waltons garnered $15 billion in dividends, combined, in the last five years. But Walmart still begrudgingly low-balls its workers' pay.
Big Pharma gained big
Big Pharma particularly benefited from the pandemic, as governments, notably in the U.S. and Europe, forked over billions of dollars in subsidies to firms to produce Covid-19 vaccines, personal protective equipment, treatments, and tests.
Moderna, for example, using $10 billion from the American Rescue Act but also from legislation enacted under the prior Republican Trump regime, converted it "into around $12 billion in vaccine profits to date. Moderna created four new vaccine billionaires who are worth a combined $10 billion while just 1% of its total vaccine went to people in the poorest countries."
Then there's the other end of the spectrum: The rest of us.
Again, look at Walmart, which is notorious not only for its low prices and lower pay but for its rampant, organized, and managed-from-the-top union busting.
"Oxfam's research found workers in supply chains"—in other words, Walmart's warehouses and supercenters—"are those who suffer when corporations protect their profits, and that just 5.9% of the value of an average basket of groceries reaches small-scale farmers." Where does the rest of the money go? Bosses at Cargill, Walmart, and kindred monopolists.
And the billionaire class and the giant firms use their wealth to pressure and lobby lawmakers and governments to protect their profits, via long patents and preserving monopoly intellectual property rights—when they aren't salting their ill-gotten gains away in tax havens.
Meanwhile, "across the world, from New York to New Delhi, ordinary people are suffering. Prices everywhere are rising—for flour, cooking oil, fuel, and electricity. People everywhere are being forced to cut back, forced to face the cold rather than heat their homes. Forced to skip medical care to ensure there is food on the table.
"Parents forced to pick which—if any—of their children they can afford to send to school," particularly in developing nations where families must fork over tuition payments even for public schools. "Across the world, each and every dimension of inequality has skyrocketed."
Most hurt: Women workers, workers of color, and the poor, who saw their already low incomes drop by an average of 6.7% since the pandemic began. That's true in the U.S., too.
Life expectancy gaps between Blacks and whites in the U.S. widened. "In 2021, 3.4 million more Black Americans would be alive today if their life expectancy was the same as white people's. Before Covid-19, that alarming number was already 2.1 million. And half of all working women of color in the U.S. earn less than $15 an hour."
Oxfam reported that incomes of 99% of the world's seven billion-plus people have fallen since the pandemic began, including 125 million and counting who have permanently lost their jobs. U.S. numbers, while not quite as bad as the world figures, would have been much worse had not Democratic President Joe Biden and congressional Democrats not enacted the American Rescue Act, though Oxfam doesn't say so.
That spending—which Republicans now caterwaul that produces inflation and which they all opposed—drove U.S. joblessness down from a pandemic high of 16% (officially) and the low-20s percent range, counting all the unemployment checks, to its present 3.6%.
Add on vaccine inequality
On top of rising income inequality is vaccine inequality. One reason the pandemic persists is that developed nations bought up most of the available vaccines in an early bidding war. Since then, Big Pharma restricts the availability of vaccines in developing nations under the guise of protecting intellectual property rights.
The result, says Oxfam: "Vaccination rates are currently at just 13% in low-income nations." They're above two-thirds in the U.S., despite last-ditch resistance from rabid Trumpite Republicans, fed promises that bleach would kill the virus.
"This is inequality that kills, contributing to the death of at least one person every four seconds," their study declares.
A group of progressive politicians, led by Sens. Elizabeth Warren, D-Mass., and Tammy Baldwin, D-Wis., with Bernie Sanders, Ind-Vt., as one of several co-sponsors, introduced legislation to do something about the price-gouging and profit-taking. They don't go as far as Oxfam's lead proposal: A 99% excess-profit tax and similar rates on billionaires' bonanzas.
Their Price Gouging Prevention Act, also introduced in the House by Rep. Jan Schakowsky, D-Ill., "would prohibit the practice of price gouging during all abnormal market disruptions–including the pandemic–by authorizing the Federal Trade Commission (FTC) and state Attorneys General to enforce a federal ban against unconscionably excessive price increases, regardless of a seller's position in a supply chain," a summary says.
"This legislation also strengthens and expands requirements for public companies to disclose their pricing strategies in their filings with the Securities and Exchange Commission and grants new funding to the FTC," it adds.
"Prices are rising, and consumers are paying more, while giant corporations are using inflation as a cover to expand their profits," Warren said.
Added Schakowsky: "Corporate profit margins reached a 70-year high in 2021. Just this year, Big Pharma has increased the prices of 742 drugs. And prices at the pump remain high despite the cost of oil coming down. That's corporate greed. During World War II, war profiteers were held accountable. The same rule should apply here."