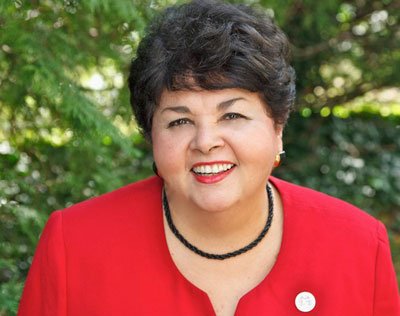 WASHINGTON (PAI) – Immigrants' advocates should step up efforts in the states, regardless of the fate of comprehensive immigration reform in D.C., a panel discussing the issue says.
In a Mar. 24 session hosted by the Service Employees – which has a high share of immigrants – the group added there has been a turnaround in state laws dealing with immigrants since the 2012 election. But they noted positive legislation depends on political tilt.
"In 2005-10, we first started reading stories" about anti-immigrant legislation, University of California political scientist Karthick Ramakrishnan said. "When we studied why, we found there was no correlation with increases in immigration. It depended on how Republican an area was."
Panelists said the switch in legislation dealing with the undocumented followed the 2012 election. President Obama won re-election with, among other things, a 71-27 percent margin among Hispanic-named voters over GOP nominee Mitt Romney.
Obama had similar margins over Romney among other immigrant-oriented groups, including Asian-Americans, after Romney and the GOP made their extreme anti-undocumented, pro-expulsion stance – against anyone who looked "different" – clear.
The same year, federal courts started stepping in and tossing out laws that discriminated against the undocumented, panelists said.
Since 2012, repressive legislation, such as Arizona's notorious SB1070 and an even more draconian anti-immigrant Alabama law, has yielded to laws allowing undocumented people to gain drivers' licenses and giving undocumented high-school graduates in-state tuition rates at state-run colleges and universities.
Even states that once were anti-immigrant turned around, said the keynote speaker, Maryland State Delegate Ana Sol Gutierrez (D), a naturalized citizen and the first Guatemalan-American state lawmaker in the U.S.
After her first election in 2002, Gutierrez told the packed room, she had to spend her first six years in Annapolis "fighting off 30-35 bad bills" every session. The turnaround began under GOP governor Robert Ehrlich. Then, Gutierrez convinced colleagues to replace one bad bill, dealing with public safety, with a task force to study the issue.
When the task force reported criminalizing the undocumented would undermine public safety, by making people wary of cooperating with law enforcement, attitudes began to turn. "Task force" findings "trumped the immigration circus, and we could push right back."
Though the right wing has not given up, Gutierrez and the panel singled out other legislative goals on the state level that advocates of undocumented workers could push.
One would end state and local cooperation with the federal "secure communities" program. Anti-worker local police forces have abused it by using it as an excuse to round up workers, detain them and deport them.
Others include drivers' licenses laws and local Dream Acts, giving in-state tuition and job eligibility to the undocumented youth. Obama, by an executive order, told the Immigration and Customs Enforcement (ICE) Service not to arrest and deport the Dreamers, whom their undocumented parents brought to the U.S. when the Dreamers were kids.
His order also lets Dreamers get work permits, but some ICE agents have defied Obama's order and sued to overturn it in federal court.
But states can only do so much, warned University of Santa Clara law professor Pratheepan Gulasekaram. They can act in areas where they are sovereign, such as in-state tuition, drivers' licenses, work permits, eligibility for aid programs, and professional licensing.
"The states can say that state troopers or teachers must be citizens" or not "or keep them (the undocumented) out of public welfare programs. So what you see" from foes of undocumented workers "is a sophisticated attempt to craft legislation in the interstices" – cracks – "where the courts haven't pronounced any judgments." Backers of the undocumented should do the same, he said.
But in areas of federal law, such as deciding who can come into the country, or in housing discrimination, Congress is still supreme, he said. That means the activists still must fight for comprehensive immigration reform, including a path to citizenship for the estimated 11 million undocumented people in the U.S., in Congress, he added.
Panelist Lorella Praeli, Advocacy and Policy Director for United We Dream – the movement of undocumented young people – contended Obama should extend the ban on deportations to adults who have not been convicted of felonies.
And Gulasekaram warned against relying too much on the courts to overturn Right Wing statutes, such as SB1070. After all, the U.S. Supreme Court threw out three of its four contested provisions, but upheld the fourth – the one that lets police stop people and ask for proof of legal residence. That shows "the immigrant rights movement has too much faith that the federal courts are the place to be effective in fighting nativist strategies," he said.
Photo: Democratic Maryland State Delegate Ana Sol Gutierrez' official Twitter.