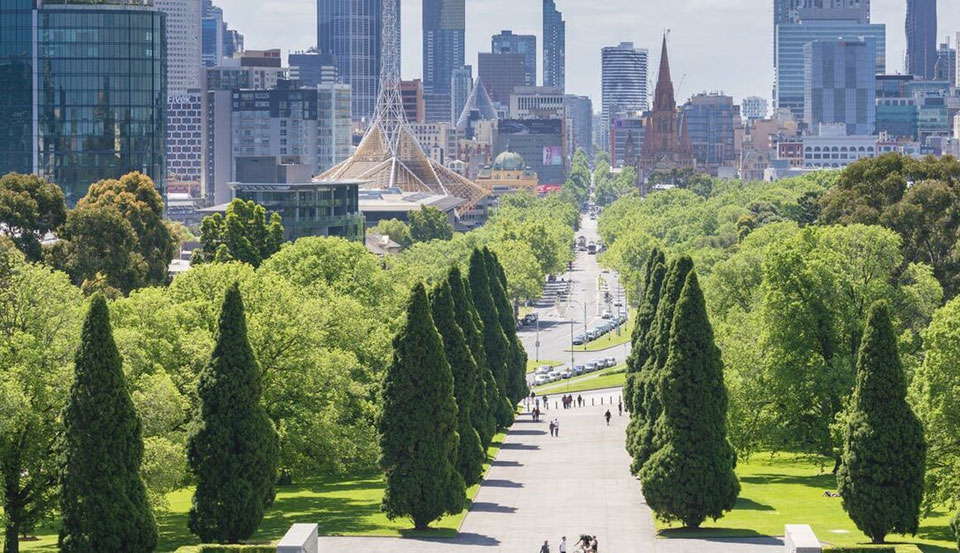 Yet another study has bolstered the connection between urban green space and mental health.
Research led by ISGlobal, the Barcelona Institute for Global Health, found that residents of the city had better markers for mental wellbeing when their living situations met certain criteria for access to greenery, yet fewer than 5 percent of city residents actually enjoyed that access.
"There is an urgent need to provide citizens with more green space," lead study author and ISGlobal Director of the Urban Planning, Environment and Health Initiative Mark Nieuwenhuijsen said in a statement emailed to EcoWatch. "We may need to tear out asphalt and plant more trees, which would not only improve health, but also reduce heat island effects and contribute to carbon capture."
A growing body of research suggests that spending time in nature has positive impacts on human bodies and minds. A 2019 study found that people who spent at least two hours in nature a week reported better physical and mental health, and doctors have even begun prescribing time outdoors. In cities, greenery can combat the urban heat island effect, reduce air pollution and boost cognitive function, among other benefits. But how much greenery should a city-dweller live near to experience its positive effects?
One answer to this question was proposed by urban forest Professor Cecil Konijnendijk in a 2021 LinkedIn article. Konijnendijk suggested the 3-30-300 rule, which stipulates that urban forests be designed so that:
Everyone can see three trees from their home.
Every neighborhood has 30 percent tree canopy.
Everyone has a park or other green space within 300 meters (approximately 984 feet) of their residence.
"Applying the 3-30-300 rule will improve and expand the local urban forest in many cities, and with that promote health, wellbeing, and resilience," Konijnendijk wrote.
The ISGlobal study, published in Environmental Research this month, is, to its authors' knowledge, the first study to test the mental health benefits of the 3-30-300 rule. The researchers surveyed 3,145 people aged 15 to 97 who participated in the 2016 to 2017 Barcelona Health Survey. They found that respondents whose living arrangements met all three requirements of the rule had better mental health, used less medication and visited the psychologist or psychiatrist less frequently. However, only the relationship between meeting all three requirements and psychologist visits was statistically significant. The researchers also looked at the three separate components of the rule: tree visibility, neighborhood greenery and park access. They found that people with sufficiently green neighborhoods had significantly better mental health.
Another finding of the study was that the majority of Barcelonans did not have access to these benefits. Only 4.7 percent of respondents met all three criteria, slightly more than 43 percent had three trees within 15 meters (approximately 49 feet) from their dwellings, 62.1 met the park requirement but only 8.7 percent lived in a neighborhood with sufficient tree cover, which was the most beneficial individual component of the rule according to the study results. Overall, almost a quarter of Barcelona residents lived somewhere that met none of the rule's criteria.
"The study found that there is relatively little green space in Barcelona and that the 3-30-300 rule is satisfied only for a small percentage of people, despite its beneficial mental health effects," Nieuwenhuijsen said in the statement.
Things may be looking greener for Barcelona, however. Just a few years after the study period, the city announced a 10-year plan to turn one third of its residential and commercial streets into green zones, as the World Economic Forum reported at the time.
"Any initiative that leads to a greener city will be a step forward, the key message is that we need more and faster greening," Nieuwenhuijsen said.
This article was reposted from EcoWatch.