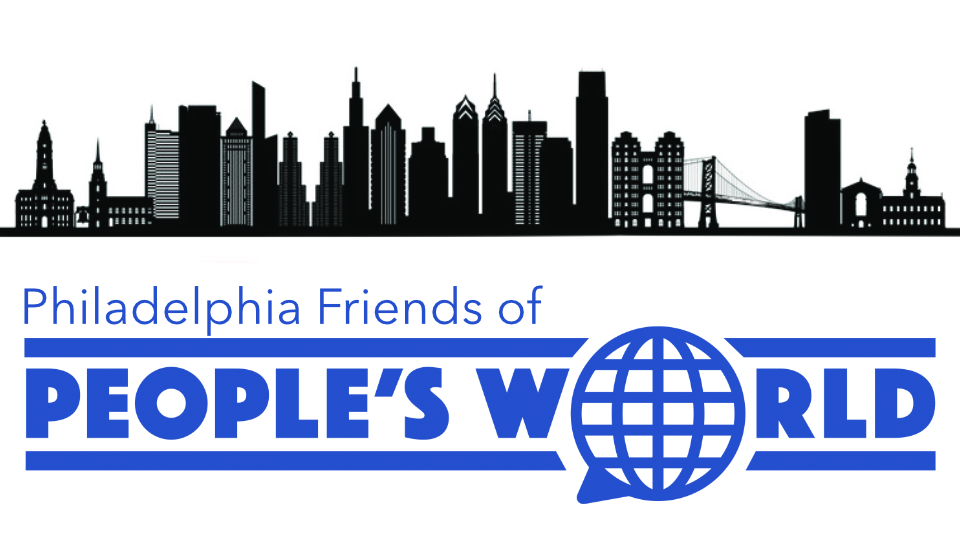 PHILADELPHIA—The Philadelphia Friends of People's World have a long tradition of supporting their favorite news source. When it came out in print, we called it "the paper," and everyone knew what we meant. Now we call it "the PW," and everyone still knows what we mean.
One event that we looked forward to, and built for, every year was our banquet. Before the pandemic, we held it in December; we had to pick the right weekend during the crowded holiday season, but we always got it done.
Then COVID hit, and we had to do without our big event. It's been three years since the last one. Now, here we are again, and we're not waiting til December; June 18th is our day this year—mid-summer instead of mid-winter.
This year will be especially gratifying for us, and not only because we are happy to be back after the long gap. In the past, we had dynamite honorees: prominent supporters of People's World or accomplished writers from around the country were among them.
This year, we are proud because our honorees are home-grown, you might say, and we are honoring both experience and youth.
Long-time activist and supporter David Bell is returning from his new home in Chicago to receive well-deserved accolades.
Energetic Philly YCL members, who are getting recognized around town for their activity, will be our other honorees. They have supported local labor struggles, such as the recent graduate student strike at Temple University, and have participated in a number of local political campaigns, all the while recruiting new members.
So, we look forward to June 18. If you're in the area, come and join us!
After a three-year hiatus due to COVID, Philadelphia's

People's World/Mundo Popular Banquet

is back. Please note the time and place have changed.

Sunday, June 18, 2023

Unitarian Society of Germantown

6511 Lincoln Drive, Philadelphia

Assembly Room 2nd Fl.

Reservation and ticket price information – CLICK HERE.

To pay electronically, please CLICK HERE. Once on the page, click the yellow "Donate" button, select "One time,", enter your name in the "Your Message" field, and type the number of reservations and dietary restrictions.

If you are contributing for an ad or greeting in the program book, please indicate the size (and corresponding dollar amount). Please return the reservation form with the full information indicating your electronic payment.