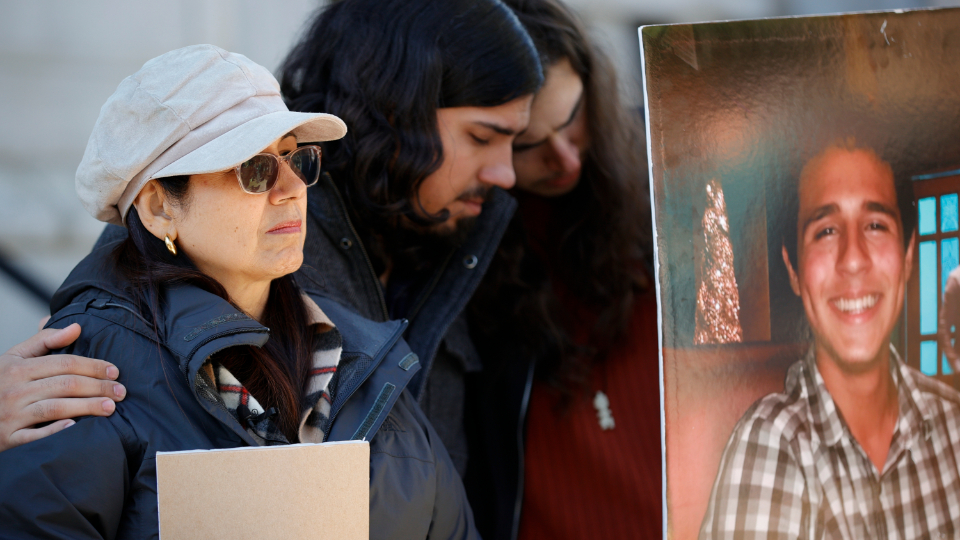 ATLANTA—Water is brought in through "water buffalos," giant plastic tubs, and food is distributed by local organizations for those protesting the construction of a police training facility in the South River Forest of Atlanta. While the land is officially known as South River Forest, community members have given it a new name: Weelaunee Forest, the name the Muscogee-Creek people gave the area as its original inhabitants.
The Atlanta Police Foundation (APF) is hoping to build a 90-acre facility that would include mock villages and schools, firing ranges, and helicopter landing pads. Activists have dubbed the mock war zone "Cop City."
Citizens of Atlanta have shown their opposition in various ways, from occupying the forest to holding marches and rallies and testifying for public comment at City Council Meetings. Most notably, in the meeting to discuss leasing the land to the APF, over 17 hours of public comment were logged, with 70% of respondents opposing the construction.
While the voices of opposition to Cop City grow louder, several police agencies—including the Atlanta P.D., Dekalb County P.D., and the Georgia State Patrol—have heightened their crackdown on those known as "Forest Defenders," anyone in any location who considers themselves against Cop City.
The escalated enforcement started to rev up in December 2022, when five forest occupiers were forced out of makeshift tree houses with teargas and then charged with domestic terrorism once they had reached the ground.
This, however, was not the peak of action against protesters. It turned out to be only the beginning. In another forest raid in January 2023, Georgia State Patrol officers killed forest defender Miguel "Tortuguita" Terran, a queer Venezuelan environmentalist whose activism has roots in organizing mutual aid in Florida.
Immediately following the killing, the Georgia Bureau of Investigation (GBI) claimed that Tortuguita initially fired at and struck a police officer, and GSP agents fired in retaliation, leaving Tortuguita's body with 13 bullet holes.
Immediately, the family was met with silence when demanding more information about the death of their loved one. While the GBI has stated that neither bodycam nor dashcam footage exists of the killings, it has refused to answer as to whether drone or helicopter footage exists, as agencies frequently fly over the forest.
While there was a lack of communication from the GBI, the Atlanta P.D. did initially release body camera footage of Atlanta officers who were near the scene of the killing when it happened. Through this body camera footage, the family's doubts about GBI's claims began to manifest.
The last moments of Tortuguita's life are not seen, but a barrage of bullets can be heard across the forest landscape. Even the APD officers off-scene were surprised at the number of shots fired, joking to themselves, "Is this target practice?"
Moments later, police can be heard saying to one another, "You fucked your own officer up," in reference to the officer who was struck by gunfire. The family and protesters began to demand more answers. Was this shooting incident initiated by friendly fire?
Immediately following the video release, the GBI commanded the APD to stop releasing body camera footage. The family then faced radio silence from the state level and a cease communication order from the city. They were left determined, however, to get to the bottom of the killing themselves.
With nothing coming from the GBI regarding the details surrounding the last moments of Tortuguita's life, the family took matters into their own hands. They enlisted the help of Dr. Kris Sperry, who conducted a private autopsy. The results only added to the frustration around the GBI's lack of clarity.
According to Sperry's report, bullet wounds to Tortuguita's palms show that when the GSP shot them, they had their hands raised in front of their body. Further damning, bullet entry and exit points to their legs are familiar to someone sitting crossed-legged. While GBI refused to comment, the results were evident to many observers: Tortuguita appeared to be sitting with their hands raised when the GSP shot them.
Prior to their death, Tortuguita gave a prophetic interview with The Bitter Southerner in which they claimed, "They could come in and completely destroy the place, raze it, arrest everybody that they find, kill anybody who resists arrest—they could do that, and then days later, there would be a shitload of people back here. For every head they cut off, there would be more who would come back to avenge the arrested."
Their words have come true, as the Stop Cop City movement has grown to its largest point so far.
In response to the killing of Tortuguita and to help rally opposition to the training facility, forest defenders held a Week of Action from March 4th-11th in which Atlanta activists called on anyone from around the world to come to the Southern city for a week of rallies, festivals, and community gatherings.
The week, however, started with tragedy. On Sunday, March 5, during a peaceful music festival, police arrested 30 festival attendees, including a National Lawyers Guild Legal Observer, and charged 23 with domestic terrorism. Hours before the concert began, a group of about 200 individuals raided a construction site and burned and destroyed building equipment, with no injuries or harm to either police or forest defenders.
Police used the sabotage as justification for the arrests of those at the festival hours later, despite the festival grounds being miles away from the construction site. The judge denied bond for those arrested, citing in some cases that defendants had mud on their shoes, a sign they could have been in the forest. As it stands, all but eight festival attendees have been released on bond.
Defense attorneys for the arrested have said these charges hold no legal ground and are scare tactics from the Georgia State District Attorney to ward off others from protesting the training facility.
However, Tortuguita's words manifested themselves again. Rather than back away after these charges, forest defenders stepped up. Since the arrests, rallies have been held in solidarity with families of victims of police violence, and vigils and noise demos are held consistently at the Dekalb County Detention Center.
With charges and lives lost rising every day, the people of Atlanta have held onto one single message to the Atlanta city government: Cop City will not be built!
We hope you appreciated this article. Before you go, please support great working-class and pro-people journalism by donating to People's World.

We are not neutral. Our mission is to be a voice for truth, democracy, the environment, and socialism. We believe in people before profits. So, we take sides. Yours!

We are part of the pro-democracy media contesting the vast right-wing media propaganda ecosystem brainwashing tens of millions and putting democracy at risk.

Our journalism is free of corporate influence and paywalls because we are totally reader supported. At People's World, we believe news and information should be free and accessible to all.

But we need your help. It takes money—a lot of it—to produce and cover unique stories you see in our pages. Only you, our readers and supporters, make this possible. If you enjoy reading People's World and the stories we bring you, support our work by donating or becoming a monthly sustainer today.