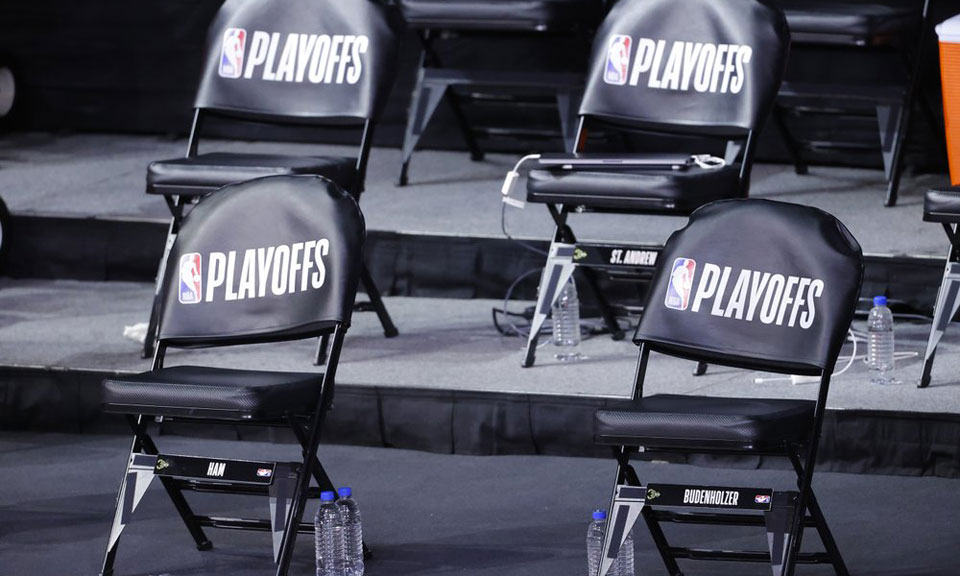 There are moments when unexpected action transcends the political bullshit, drowning out the white noise of ignorance, apathy, and prejudice. Often, these moments follow tragedy. Crimes against humanity so awful, that it is impossible to look away unless you condone such action under the guise of "law and order."
And when such racist ignorance is rooted deeply in some, creating the current vitriolic partisan divide, collective action is the only available option and cure for such a disease.
The police shooting of Jacob Blake, leaving him paralyzed from the waist down, was too much. And making their loudest statement in the fight against police brutality and racism, players from six National Basketball Association teams decided to not play their scheduled postseason games—they went out on a wildcat strike for justice.
Of course, the headlines you will see from every other sports news outlet will say boycott, and there is a reason for this, and why players may prefer to call it as such. In every collective bargaining between players unions and leagues, there is a pesky clause: "No Strike, No Lockout." Under those terms, players can't go on strike, and the league officials/team owners can't lock players out during the life of the contract. But, let's not kid ourselves, we're going to call a spade a spade, and a strike a strike.
In a little over a month, the Strike for Black Lives has spread from fast-food workers nationwide to sports leaguewide.
Games in Major League Baseball, Major League Soccer, and three WNBA contests were called off as players across the four big leagues decided the best way to fight injustice and demand change was sitting out.
The Milwaukee Bucks, in a city only 40 miles north of Kenosha, began the strike (boycott) action by refusing to leave their locker room for a playoff game against the Orlando Magic.
"Over the last few days in our home state of Wisconsin, we've seen the horrendous video of Jacob Blake being shot in the back seven times by a police officer in Kenosha, and the additional shooting of protesters. Despite the overwhelming plea for change, there has been no action, so our focus today cannot be on basketball," said Bucks guard Sterling Brown, who joined teammate George Hill in reading a statement on the team's behalf.
Brown has a federal lawsuit pending against the city of Milwaukee alleging he was targeted because he was Black and that his civil rights were violated in January 2018 when officers used a stun gun on him after a parking violation.
The NBA Coaches Association also said in a statement: "The baseless shootings of Jacob Blake and other black men and women by law enforcement underscores the need for action. Not after the playoffs, not in the future, but now."
Other games not played: NBA playoff games between Oklahoma City and Houston, and the Los Angeles Lakers and Portland along with three WNBA games, three MLB games, and five MLS matches. Two members of the St. Louis Cardinals sat out their team's game with the Kansas City Royals as well.
Unexpectedly, Bucks owners Marc Lasry, Wes Edens, and Jamie Dinan expressed their support of players in a joint statement: "We fully support our players and the decision they made. Although we did not know beforehand, we would have wholeheartedly agreed with them. The only way to bring about change is to shine a light on the racial injustices that are happening in front of us."
Later Thursday, the NBA's board of governors will meet and likely address whether the playoff games scheduled for the night will be played. The players also will meet separately to decide how long the stoppage lasts.
A statement from MLB Players union chief Tony Clark said, "At this critical time, Players have been deeply affected by the events in Wisconsin, and by similar events in other parts of the country. We are proud of the stand that our Players have taken, and we remain committed to supporting their efforts to effect change in MLB Communities and beyond."
Restarting the season, with COVID-19 still raging, came with the added demand that sports leagues had a moral obligation to effect real change, and end racial injustice—this was a large part of the NBA's restart at Walt Disney World, with "Black Lives Matter" painted on the arena courts, and players, coaches, and staff donning swag calling for change.
"In a world where we are the ones who need to remain calm while a trained professional points a gun in our face; a world where the people in uniforms who took an oath to protect us are the same ones killing us; a world where we become hashtags before we even reach our potential; we must stand together, speak out, protest, and be the change we demand, require, and need so bad," wrote Colorado Rockies outfielder Matt Kemp.
The players' actions will undoubtedly change the national narrative regarding activism in sports and will put sole focus on social justice, police reform (or abolition), and the need to vote out hate.
This is just the beginning of something much greater. And it is a proud day for all sports fans.