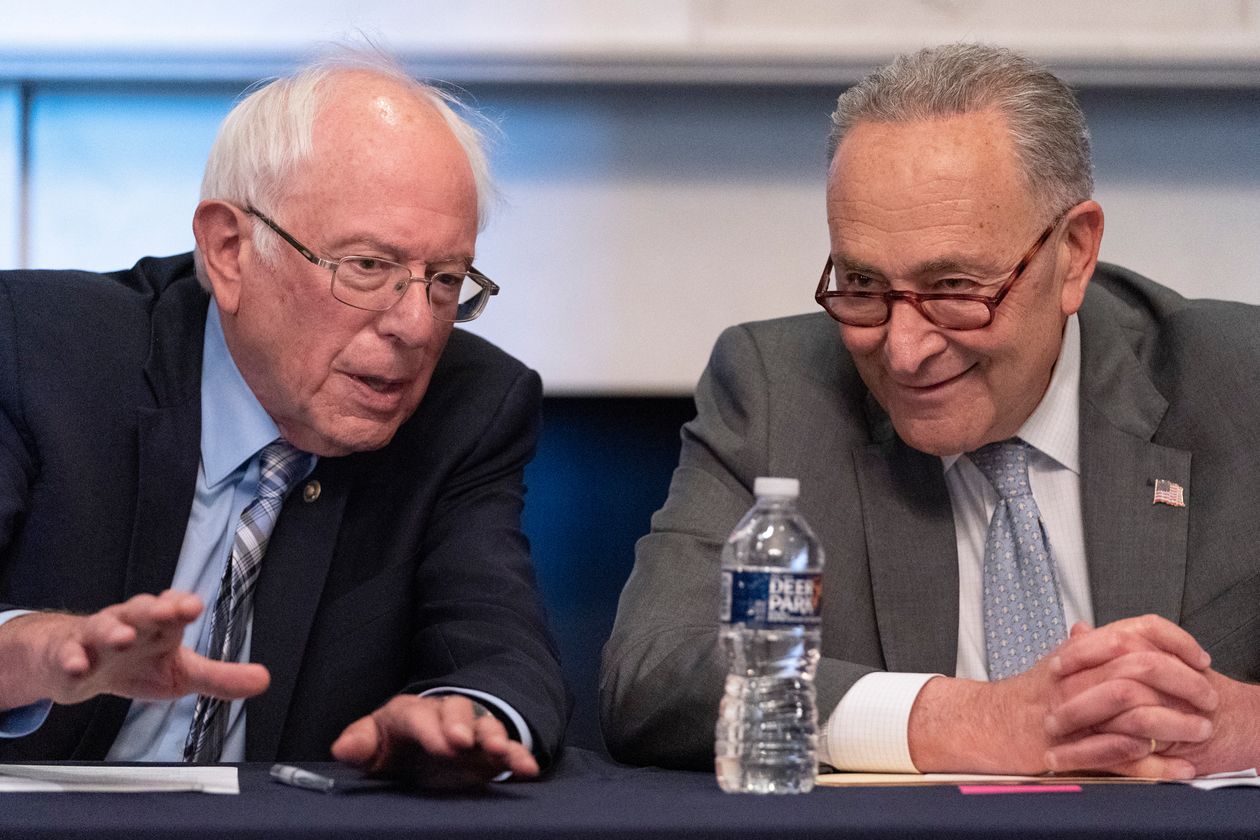 WASHINGTON—Progressive organizations, led by the Poor People's Campaign, the Institute for Policy Studies, and the Economic Policy Institute, are gathering organizational—and later individual—support for a $6 trillion-plus budget bill that "would meet all of our needs" in domestic spending, in their words.
"Budgets are moral statements," the groups declared in opening their drive, with other organizations signing on today, June 29.  And the $1.2 trillion infrastructure framework Democratic President Joe Biden reached with a bipartisan group of senators the week before is, the four add, "insufficient" aid for people in the U.S. who need help the most.
"Right now, too many families continue to struggle to balance childcare, family and work, and millions struggle just to make ends meet, all while the ultra-wealthy continue to reap billions without paying their fair share," the groups declared.
"Communities across the country are demanding a budget that meets the scope and scale of this moment."
The four groups are not the only campaigners aiming at D.C. decision-makers, though Congress is out of town for its July 4 recess:
Our Revolution rallied at 9 a.m. on June 29 to demand lawmakers eliminate all fossil fuel subsidies as a key move towards curbing emissions that lead to global warming.
The Electrical Workers (IBEW), the AFL-CIO, the Amalgamated Transit Union, Unite Here, the Labor Network for Sustainability, and One Fair Wage held a noon event today to campaign for "prevailing wages and worker protections in the emerging wind and solar industry."
They demand a lot more for alternatives to cars, coal and oil, too: $1 trillion to be invested in those renewable sources, a $500 billion investment in public transit, and $600 billion for energy efficiency.
They want to insert all that in Biden's original $2.3 trillion American Jobs Plan, which apparently took a back seat in the deal-making between the president and the Senate GOP.
"Biden's $2.3 trillion plan would dramatically expand union households while rebuilding our economy with equity. But some in Congress are dragging their feet while calling for massive cuts to the president's plan," that group added in their advance call for their event.
Not to be outdone, the Sunrise Movement, which has already denounced Biden for even talking with the Republicans about infrastructure, marched on the White House—in D.C.'s heat—on June 28.
All this activity comes just after Biden and a bipartisan coalition of senators announced agreement in principle on the eight-year $1.2 trillion infrastructure plan to rebuild the nation's crumbling roads, creaky subways, elderly airports, and replace its lead-lined water pipes, among other construction.
Half of that money would come from unspent coronavirus relief funds. Taxes, a GOP "red line," went unmentioned in their announcement.
Coupled with that measure, Biden said, would be a separate bigger "reconciliation" bill for other priorities: Retrofitting schools, expanding child care—and paying its workers decent wages—paid family and medical leave for all workers, and more.
Biden first said he would sign the infrastructure bill only when lawmakers sent him the other one, too. Then he backtracked, promising unconditionally to sign the infrastructure bill.
The progressive groups want to go even bigger, and they say Senate Budget Committee Chairman Bernie Sanders, Ind-Vt., is drafting a "reconciliation" tax-and-spending bill to do so. A check of the committee's website, though, had no information. That, however, may come from one noon speaker, House Budget Committee Chairman John Yarmuth, D-Ky.
Nevertheless, the progressives say Sanders has ways to pay: Adopting Biden's original plan—dumped in his bipartisan agreement—to tax the rich and corporations, raising $3.8 trillion.
"To build a more just economy, these investments must include high-road labor, environmental, and equity standards"—also the goal of speakers at the noon event—"while supporting the right of Indigenous people to free, prior, and informed consent" for projects on, over or under their lands," they added.
"The recent bipartisan framework announced by the White House is insufficient to meet these challenges and must not advance on its own," the organizations declared. "In the coming weeks, Congress must seize the historic opportunity in the budget resolution" for the year starting Oct. 1 "to build on" Biden's proposals and set the stage for a bold reconciliation package.
Sanders' draft $6 trillion proposal "should be the floor, not the ceiling, for the ultimate reconciliation bill." It would not only shift priorities towards renewable energy and planned union jobs that go with it, but expand Medicare "and provide a pathway to citizenship for millions of immigrants."
Left unsaid: Immigration is part of the budget argument, too. Census data analysis shows the economy and revenue would stagnate without substantial future immigration—and those workers' contributions to the economy and taxes needed to keep the government, Social Security and Medicare going.
The four didn't cite that point. "To advance equity, we need big investments, and they need to be targeted at marginalized communities for the greatest impact," they stated.
"For example, Congress should make" Biden's "American Rescue Plan's expansion of the child care tax credit permanent, with critical improvements so it functions more like a true child allowance program accessible and available to all children.
"Closing the Medicaid coverage gap would provide health coverage for 2.2 million" more people, 60% of them people of color. "Expanded paid leave"—first enacted in coronavirus relief bills—"would make sure everyone has time to care for themselves, their families and loved ones."
And the groups want Sanders' reconciliation bill to include $700 billion to improve child care and early learning and $1.1 trillion in investments in clean energy, school retrofitting, and electrifying buses and commuter railroads.
Sanders, they said, would also give Medicare, which pays 21% of the nation's health care costs, the right to negotiate—downwards—drug prices with Big Pharma. That would yield $600 billion in savings, they said. Medicaid pays another 16%, federal data show.
The four groups concluded by adopting the Poor People's Campaign repeated standard: "Forward together. Not one step back!"