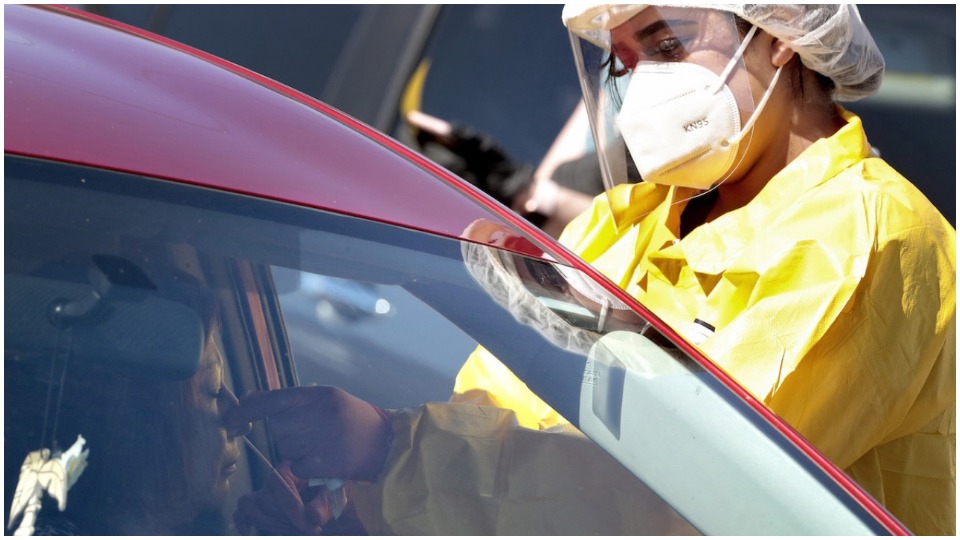 The current coronavirus outbreak in the South and West is explained by the loosening of restrictions and lockdowns that began on the Memorial Day weekend, according to the nation's top health officials and experts.
The out-of-control rise in cases in Florida, Arizona, Oregon, and many other states, they say, can be traced to what happened on that weekend when there was widespread ending of restrictions and lockdowns.
The findings by the health officials are ominous because they portend many states about to become hard pressed to find available beds for sick patients. The health experts are warning that small towns in the South could find themselves worse off than New York was when it was the world epicenter of the contagion.
"In some smaller Southern towns, the per capita rates of infections could be as high as New York City was at its peak," Dr. Erik Toner of the Johns Hopkins Center for Health Security said yesterday.
The spikes in the infection rates in the states involved are incredible, with Oregon saying it has had a 234.4% hike in its rate of infections over the last two weeks.
Oklahoma, where Trump last weekend said he had ordered less testing nationwide, had a 202% increase in the same period, while Florida experienced a 155% spike. Arizona underwent a 142% increase in the same two-week period.
Trump has a campaign stop in Yuma, Arizona today, in Maricopa County, a county so hard hit by the virus that it is already evacuating COVID patients in search of places with hospital beds available for them.
Perhaps afraid that he can't fill a large venue after the poorly attended Tulsa rally, Trump is speaking in Yuma at a megachurch known for spewing right-wing religious nationalist propaganda. Green City Church, while large, has a maximum capacity of 3,000, which can be filled by its own congregation. That many people packed into the church, of course, can result in significant additional infection spikes in a state already reeling under them.
No worries, though, if you listen to the pastor of the church, who bragged on national television last night that members of his congregation have invented and installed an air conditioning system that allegedly kills 99% of the coronavirus.
Rather than using his Arizona trip to address the plight of a nation that has lost 120,000 to the virus and a nation reeling from unemployment figures of more than 50 million, Trump is planning to speak about and visit sections of his border wall.
Other states across the South and West are also suffering huge spikes in coronavirus infections. They include Texas, Utah, Arkansas, Louisiana, and at least 12 others. Infection rates are also spiraling in Guam and the Virgin Islands.
"It's basically the same reason for all these states: It was Memorial Day," Toner said when he spoke to the press yesterday. "And in the last week of May, most states began to seriously relax community mitigation efforts."
Toner added that as lockdowns are relaxed, "we will see a rise in coronavirus cases."
"The question is how high will they rise," he said.
He noted that Oregon had done a good job of dealing with the pandemic, and if people adhere to wearing face masks and social distancing, the results may not be too bad. He said, however, that certain Southern and Western States had not encouraged wearing of masks and social distancing and in those states he expected major problems.
Maintaining caution, the Democratic governor of Oregon, Kate Brown, has announced a delay in the reopening of at least four of the more heavily populated counties in her state.
The Republican governors in states like Arizona and Florida, both among the list of states undergoing the biggest infection spikes, are essentially ignoring the rapid rise in infections and pushing ahead with their reopening plans over the objections of health officials in their states.
The picture around the world also bears close watching with the World Health Organization reporting yesterday that bigger than ever spikes are being seen in various locations around the world. Health officials in the U.S. have constantly been warning that the Trump administration's withdrawal from the world fight against the virus could have negative effects that would eventually come back to hurt the U.S.
Meanwhile, some governors back at home in the U.S. are acting on the concerns raised by the latest spike in cases. Democratic Louisiana Gov. John Bel Edwards, declared yesterday that he will delay the next phase of his state's reopening for 28 days. "This remains a very contagious disease," Edwards told the press when he made the announcement. "There are a lot of people out there saying they are done with this virus. Well, the virus isn't done with us."
Like free stuff? So do we. Here at People's World, we believe strongly in the mission of keeping the labor and democratic movements informed so they are prepared for the struggle. But we need your help. While our content is free for readers (something we are proud of) it takes money — a lot of it — to produce and cover the stories you see in our pages. Only you, our readers and supporters, can keep us going. Only you can make sure we keep the news that matters free of paywalls and advertisements. If you enjoy reading People's World and the stories we bring you, support our work by becoming a $5 monthly sustainer today.