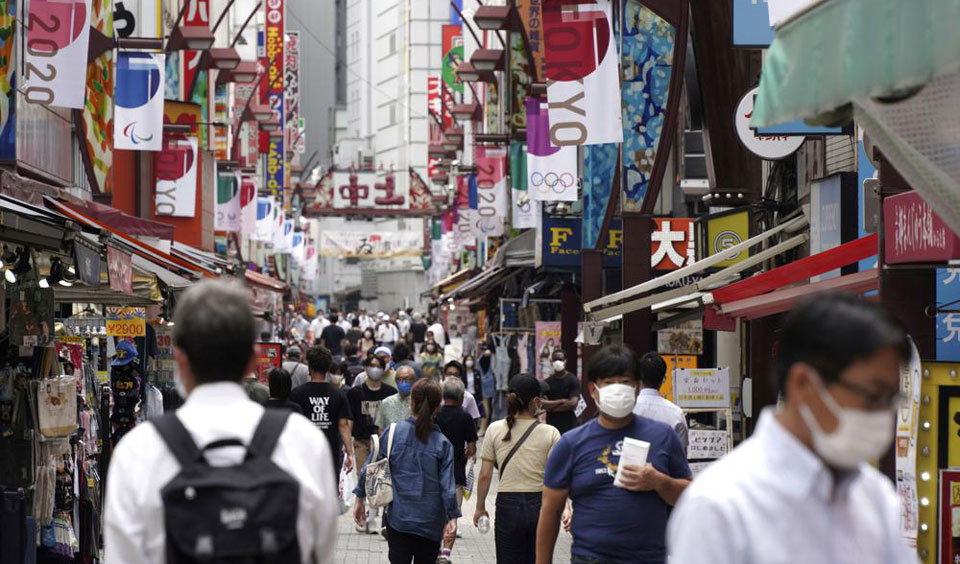 The dramatic twists and turns, leaps, bounds, and dives, happening within the barren Olympic village and spectator-less stadiums are, marred by the worsening situation in the cities hosting thousands of athletes, coaches, staff, and media. Ever since Tokyo got the nod to host the 2020 Summer Olympic Games—a bidding war between other cities starting in 2011 for such an honor—it has been nothing but a calamity of errors and missteps.
And the jabs (no pun intended) keep coming.
Japan expanded a Covid-19 state of emergency to four more locations in addition to Tokyo, Friday, July 30, following a record upsurge in infections at the capital city.
Prime Minister Yoshihide Suga ordered a state of emergency in Saitama, Kanagawa, and Ciba, near Toyko, along with the western city of Osaka, effective Monday until Aug. 21. Tokyo and the southern island of Okinawa will see a state of emergency extended until the end of August, after the Olympic Games, and well into the Paralympic games scheduled to begin Aug. 24.
The recent rise in infections in Tokyo–despite over two weeks of emergency measures–has cast doubt such extensions will slow infection rates.
Tokyo has reported a record increase in infections, including 3,865 on Thursday, July 29, with another 3,300 added Friday. The infections have doubled since last week. Yet, officials say the surge is unrelated to the Olympics—take that claim with a heavy dose of skepticism.
"Infections are expanding in the Tokyo and western metropolitan areas at an enormous speed that we have never experienced before," said Suga as he announced the expansion of the state of emergency. "If the spike continues at the current pace with the spread of the more contagious delta variant, Japan's medical system could collapse."
Compared to many other countries, Japan has kept its infections and deaths low. But this growing seven-day average now stands at 28 cases per 100,000 and 88 cases per 100,000 in Tokyo, according to Japan's Health Ministry. 
Nationwide officials say 2,995 people are hospitalized in Tokyo, half of the current hospital capacity of 6,000 beds, while other hospitals are at capacity, and 10,000 people are isolated at home or in designated hotels. On Thursday, Japan reported 10,687 cases, passing 10,000 for the first time, and recorded 15,166 deaths from the virus, including 2,288 in Tokyo, since the start of the pandemic.
The emergency measures focus on alcohol bans in restaurants and karaoke bars and shorten operating hours. Those measures are becoming less effective as more people defy the rules as they have grown tired of restricted life.
Suga explained his key strategy will stay the same, but will now offer subsidies, paid faster to businesses who cooperate, and local authorities will patrol "to increase the effectiveness of the measures."
Since Thursday, 27.8 percent of the entire population has been fully vaccinated, 35.1 million out of the 126.3 million total population.
Tokyo Gov. Yuriko Koike said it was people in their 30s or younger who make up the recent infections and urged them to "share the sense of crisis" by following basic measures like wearing a mask.
As the race for Gold continues, so will the pandemic drama.
Hosting the Olympic Games has always been a risky venture –now it's a cursed one.