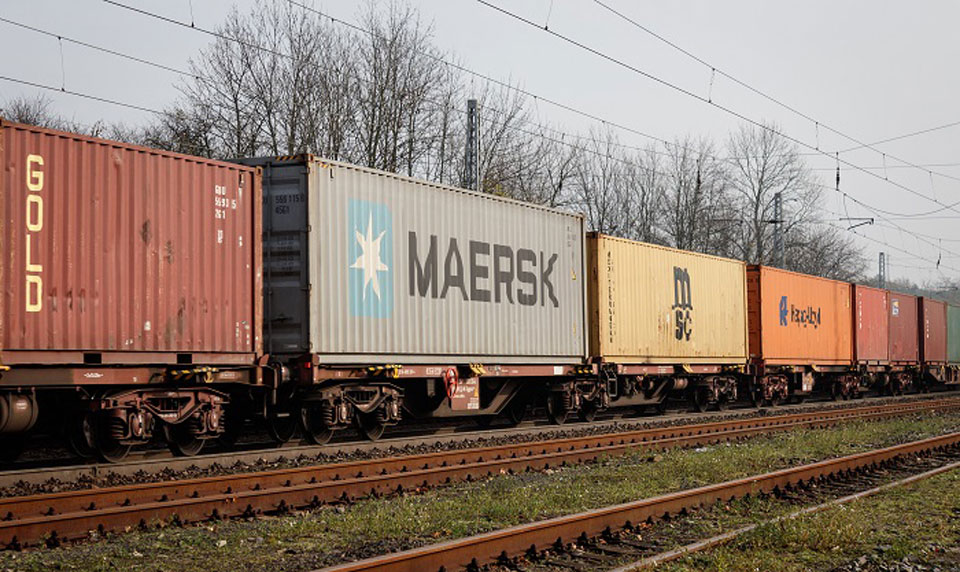 WASHINGTON—After two years of talks which went nowhere, especially on the key "crew consist" issue of how many workers should toil on each freight train, the nation's rail unions were forced to declare an impasse in bargaining.
On January 20, the 14-union coalition filed for National Mediation Board involvement: Mediation followed by arbitration if needed. NMB handles labor-management relations at railroads and airlines. Coalition chair Jeremy Ferguson, president of Smart's Transportation Division, formally announced the move in a letter to his colleagues.
Technically, the current master contract between the unions and the nation's six big Class I freight railroads has no expiration date and lasts for five years. Practically, once either the Coordinated Bargaining Coalition or the railroads go to the NMB for help, a time clock starts. If mediation and arbitration fail, NMB can release the two sides for "self-help," after a 30-day cooling-off period.
"Self-help" is a railroad lockout of workers or a forced strike by the unions. Congress or the president can also step in. The 14 unions represent 125,000 freight rail workers.
"This represents a major development for rail labor, as now ALL rail unions that are party to the master freight agreement are at an impasse, and the opportunity for universal solidarity is at hand!" wrote Railroad Workers United, an organization of rank-and-file union members from coast to coast.
"It is time the unions begin the process of preparing their members for action," RWU warned. It set up a free zoom seminar for rail workers, available on its website, and run by the University of Iowa, on February 1 from 7 pm-9 pm Central Time.
Rail freight is a key part of the U.S. transportation system's supply chains. Railroads haul bulky freight, everything from cars to chemicals to coal. While railroad execs bemoan supply bottlenecks, the 14 unions reply the squeeze is of the roads' own making.
That's because railroads have slashed thousands of workers in recent years. Now they want to increase profits by cutting onboard train crews from two workers—the engineer and the conductor—to one, the engineer. Conductors would be shunted to train yards, unable to provide a second pair of eyes, and hands, to prevent accidents.
And several years ago, a Burlington Northern Santa Fe honcho, speaking to a closed carrier conference in Chicago, advocated completely crewless trains. RWU picketed outside the Loop hotel where he spoke. The latest edition of RWU's Highball newsletter reported a Norfolk Southern executive just predicted new technology would allow that crewless result.
"The carriers install technology, that if used properly, would make our jobs easier and safer," Highball added. "Instead, they use this technology to cut jobs and dump more responsibilities on those lucky enough to not be let go through furloughs and layoffs. Instead of making railroad operations safer, they make it more dangerous, not only for the employees but also for the communities through which the railroad operates."