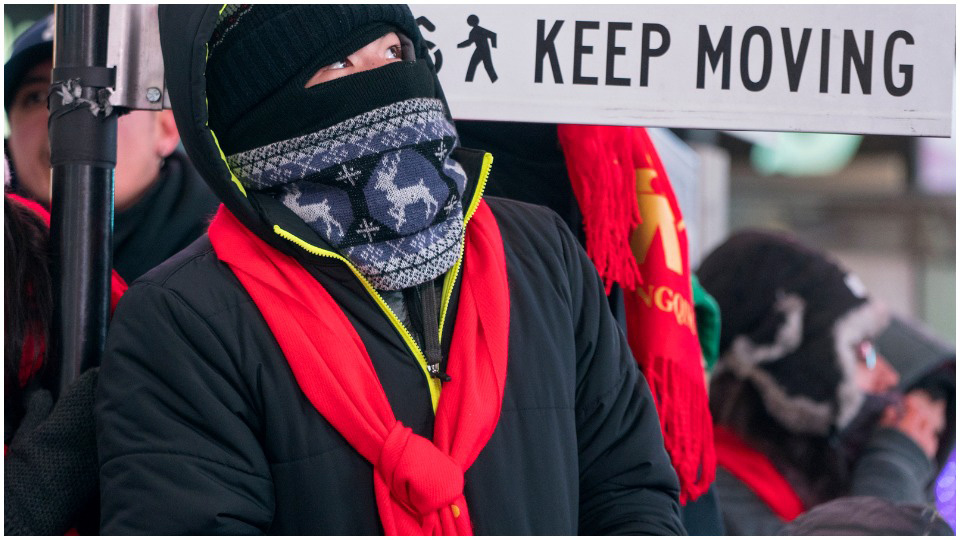 People's World readers offer their take on a number of recent articles featured in our pages. The comments below have been proofread and edited for length. Join the discussion on the PW website and on Facebook. Your thoughts could be the next to appear in this space.
Re: Prosecutor-turned-U.S. Senator: Impeaching Trump a "stretch" right now
Beth Edelman says:
Political life is complicated. The majority of Americans are against, dismayed, or disturbed by Trump's policies and pronouncements. Who could blame them? The first year of the Trump administration was a head-spinner. Many people expected more from this president. In fact, he delivered a racist, anti-immigrant, anti-worker, anti-woman, pro-war stance and policy. A dangerous authoritarian force. Trump's numbers are low, probably the lowest of any modern president in a first year in office. So maybe if the election were tomorrow, he would lose. But that's not the case. Looking to the scandal generated by the Trump-Russian government ties, many hope this will be the end of this presidency. Still we don't know, and that is the core of some frustration. Progressives, Democrats, socialists, Communists, anti-Trump, anti-right—however you fit in this galaxy of political opposition, we—all of us—need to focus on what we as movements can accomplish. What action(s) can we take to build our unity, build focus on candidates and issues leading up to the 2018 primary and general election? One of the biggest wake-up calls in learning about politics for me has been to understand the difference between our collective desire and actual possibilities. I do believe we can learn this lesson and move it forward.
Re: "Star Wars: Episode VIII—The Last Jedi" breaks from traditional teachings
Taylor Harvey says:
Great writing as always, Michelle. I was a huge fan of the movie, much to my surprise after The Force Awakens so thoroughly disappointed me as a thinly-veiled remake of A New Hope. Rian Johnson went really deep with the Rey and Kylo connection, a level of character development I never expected from a Star Wars movie. I was really proud of Kylo for deciding to write his own story instead of trying to imitate his grandfather.
More things I didn't expect? As you pointed out, the consistency with which Rey was depicted from the beginning—"I don't need you to hold my hand, I know how to run." Using her to break away from the Skywalker saga and put that time in it's place is a breath of fresh air and smoothly done.
There was amazing commentary throughout on the difficulties of leadership: Luke being unable to let go of the past, lost in his own legend as he put it. Poe being so arrogant and shortsighted that he undermined Holdo's authority and overlooked her integrity. And Holdo feeling like she had to be a certain kind of leader, stoic and iron-fisted, when she would have done many in her a crew a service by being transparent in her plans.
This was my favorite Star Wars movie after Rogue One. Maybe it was low expectations, but I'd like to think the new direction is an attempt to improve upon the stale format we've had for decades.
Re: "Star Wars: Episode VIII—The Last Jedi" breaks from traditional teachings
Gene Lantz says:
I also greatly enjoyed Coco, too, until the last frame. In the last frame, the union brothers and sisters who worked on the film put their logo. Usually, IATSE is there. It is sometimes joined by the Teamsters and SAG-AFTRA. A few special movies even get four union logos in the last frame. But Coco had none. It was made by Pixar and Pixar belongs to Disney. Disney recently bought the Star Wars franchise, too. Disney's anti-unionism is a matter of definitive historical record. We won't be seeing the new Star Wars film, much as we enjoyed the ones made by George Lucas, because it's likely that the movie would be ruined in the last frame.
Re: Fatal on-the-job injuries rose by seven percent in 2016
Daniel Zarletti says:
These "fatal facts" are not the result of OSHA not having enough inspectors, or doing enough inspections. They continue to rise because our nation's employers aren't doing their job.
The General Duty Clause of the OSH Act states;
a) Each employer shall furnish to each of his employees employment and a place of employment which are free from recognized hazards that are causing or are likely to cause death or serious physical harm to his employees. So, how can the blame for accidental workplace deaths fall on OSHA when, at least since 1971, they have mandated the irrevocable "duty" of the employer?
Show me an employer with high frequency and severity rates and a smattering of workplace deaths and I will show you a fractured safety culture, riddled with inconsistencies and a lack of management accountabilities. The tolerance for unsafe conditions and unsafe acts is and shall remain: ZERO! Why does any employer need an OSHA inspection to remind them of facts that have been in place for nearly 50 years?
Let's make 2018 a year of "No More Excuses."
Re: Jim Baldridge, 71; life devoted to labor movement
Margaret Baldridge says:
Thank you, Tim, for your beautiful tribute to Jim and to all the comrades who have sent condolences. His life was cut short, but we will continue his work.
Re: Jim Baldridge, 71; life devoted to labor movement
Ricky Spanish says:
Jim was truly one of the greatest, and kindest people I've ever had the pleasure of knowing. It's a terrible loss to the cause, to Baltimore, and to me personally, as Jim was my gateway into activism. My love to Margaret, and all the family.
Re: The revolutionary hope of Christmas
Cathy Deppe says:
Waking up this solstice morning to very, very dark news stories, I feel some small miracle led me to this article and reminded me of this perspective. It is one we must fight to maintain in our hearts each day. We need this revolutionary Christmas, with good news for the poor and the breaking of the chains of the oppressed.
Thank you for reposting a day-changing article. I will share.