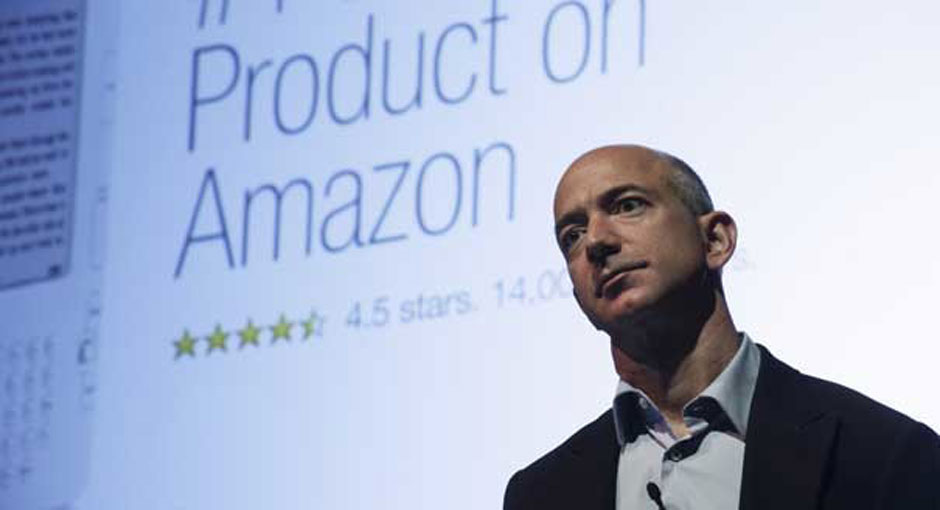 Today in particular, there are a lot of bad things to say about Amazon.
For starters, Jeff Bezos, founder and CEO of Amazon and the wealthiest man in the world is paying many of his line-workers wages so low that they must rely on government programs such as SNAP and TANF to feed their families. How could this be when the same man aggressively recruits college students with tech backgrounds, pays them highly competitive salaries, and as incentives ties them into company stock and often within a few years, some of those young people are millionaires?
After Prime Day 2018 (7/16/18), Jeff Bezos, owner of Amazon, was catapulted into a stratospheric self worth of an estimated $150 billion dollars (Forbes 7/16/18). Amazon is known to be charitable, giving away millions of dollars each year to thousands of organizations that buy Amazon products. But indeed, the actual gifts to organizations are small, averaging about $100 per year as a charitable contribution.
On Stephanie Ruhle's MSNBC show (7/24/18), she lambasted Bezos for paying a non-livable wage to the people who make up the backbone of his operation. Ruhle stated that Bezos, like his business peers, are only concerned with two things: shareholder dividends and customer satisfaction. But even as a fragile chair needs at least three legs to be sturdy, so do Amazon and other American businesses. The third leg is a well-paid workforce.
For most activists, an immediate response is to boycott Amazon until it becomes more equitable to all of its workers. As we all know, boycotts require a lot of time and orchestration to be successful. And building a campaign of protest will include other measures of resistance as well as boycotts and be costly.
But herein lies the rub for a tiny organization on the South Side of Chicago. Amazon happens to have developed a product that shows great potential in helping young African American middle-school males become more literate and can help them navigate high school. It's the Amazon Fire tablet that is programmed with the Kindle, the reading machine developed by Amazon.
A little backstory is due here:  In 2014, a group of community residents on Chicago's South Side were shocked and dismayed when they learned about the literacy rate for African American males in America's public schools. The rate, although it has risen slightly during the past few years, is still dismally low. It is the lowest among all groups of children, based on race, ethnicity, and gender. In Spring 2017, the Black Star Project published findings that just 10 percent of eighth-grade Black boys in the United States are considered "proficient" in reading. In urban areas like Chicago and Detroit, that number was even lower.
This small group banded together and decided that it did not help to talk about the issue, but rather decided to take action by raising money and finding ways to "pay for things" to help the boys in Chicago's public schools. The group named its organization, The Adjoin Fund, suggesting that the fund is the result of others and constituted joining together to help boys become more competent readers.
Less than one year after forming, TAF joined with Chicago Public School teachers who wanted to take on extra activities to help the boys. TAF provided them with small grants to do in-school projects that have shown promise in promoting reading. As a result of TAF's work in schools, the Chicago Teachers Union Foundation joined with TAF and matches some of TAF's grants to schools.
The Adjoin Fund also had members who were avid Kindle users and kept posing the question, "Can Amazon's amazing reading machine help our kids read more competently?"
So in year two, program-minded members with vision, developed a design for a Kindle reading club at Neil Elementary School with African American middle-school boys who were predominantly below-level readers.
The boys and the school rated the club as highly successful.
In 2018, a second club was formed at Ashe Elementary School. The results were outstanding with the school administration asking to have the club in 2019 and also expanded to have a "girls" club as girls too could benefit greatly from the model.
Back to the rub.
How does a citizen-based organization composed of activists and progressive minded people, continue to buy and use Amazon Fire tablets, peripherals, applications, and books?
The answer is to consider both the greater good and the lesser good.
Relative to the "greater good," the Adjoin Fund must be a vocal partner in pushing Amazon to pay fair wages. The Adjoin Fund has more than 200 members who must be alerted to Amazon's practice and encouraged to refrain from making constant purchases from Amazon until it changes.
At the same time, TAF must use "whatever means necessary" to help the boys read. The issue of illiteracy has haunted the African American community since slavery. Whenever and wherever there are remedies, they must be explored and used.