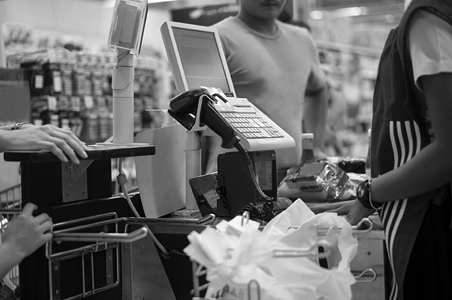 NEW YORK – Unemployment insurance (UI) programs fall far short of providing reliable income support for workers who lose their jobs due to the consequences of volatile schedules, according to a new report released today by the Center for Law and Social Policy (CLASP) and the National Employment Law Project (NELP).
In many service sector jobs, including food service and retail, workers often experience volatile schedules that wildly fluctuate from week-to-week and wreak havoc on their lives. The new report, Out of Sync: How Unemployment Insurance Rules Fail Workers with Volatile Job Schedules, examines such workers' access to unemployment insurance benefits when the mismatch between job schedules and the rest of their lives becomes untenable, either forcing them to quit or leading them to be fired from their jobs. Out of Sync finds that access to unemployment insurance under these increasingly common conditions is inadequate.
"For many working Americans-particularly those in the growing part-time workforce-unpredictable schedules take a serious toll on their lives," said Rick McHugh, a senior staff attorney at the National Employment Law Project. "Out of Sync reveals how current unemployment insurance policy is failing workers who are jobless due to volatile work schedules. The evidence overwhelmingly shows that it is time for states to update their unemployment insurance rules to reflect the reality of increasingly erratic, unstable, and unpredictable job schedules."
Out of Sync draws on interviews with UI agency staff or advocates in ten states and is the first in-depth exploration of how this emerging public policy issue intersects with UI programs. The report digs into a number of issues, including:
How substantial changes in hours or wages don't always count as good cause for workers with volatile schedules
The inconsistent application of rules regarding a "test period" for new working conditions
Child care conflicts
Low weekly earnings thresholds and disregards for workers seeking partial UI benefits
"In states and localities around the country, and in Congress, workers and policymakers are advocating for new labor standards that would curb employers' unfair scheduling practices," explained Liz Ben-Ishai, a senior policy analyst at CLASP. "These efforts are gaining momentum. However, on a parallel track, it's critical that a safety net, including a strong UI system, protect the economic security of workers and communities affected by volatile scheduling practices."
Out of Sync finds that agencies are applying UI rules developed for claims arising under more traditional scheduling practices to workers out of work as a result of volatile scheduling practices. Based on this, the report's authors recommend changes in current policies and additional legislation at the federal, state, and local levels. Without policies that account for the unpredictability of workers' schedules, a growing portion of workers will continue to be victims of outdated UI systems.
The National Employment Law Project is a non-partisan, not-for-profit organization that conducts research and advocates on issues affecting low-wage and unemployed workers. For more about NELP, visit www.nelp.org.
The Center for Law and Social Policy (CLASP) advocates for public policies and programs at the federal, state, and local levels that reduce poverty, improve the lives of poor people, and create ladders to economic security for all. Learn more at www.clasp.org and follow @CLASP_DC
NELP photo.