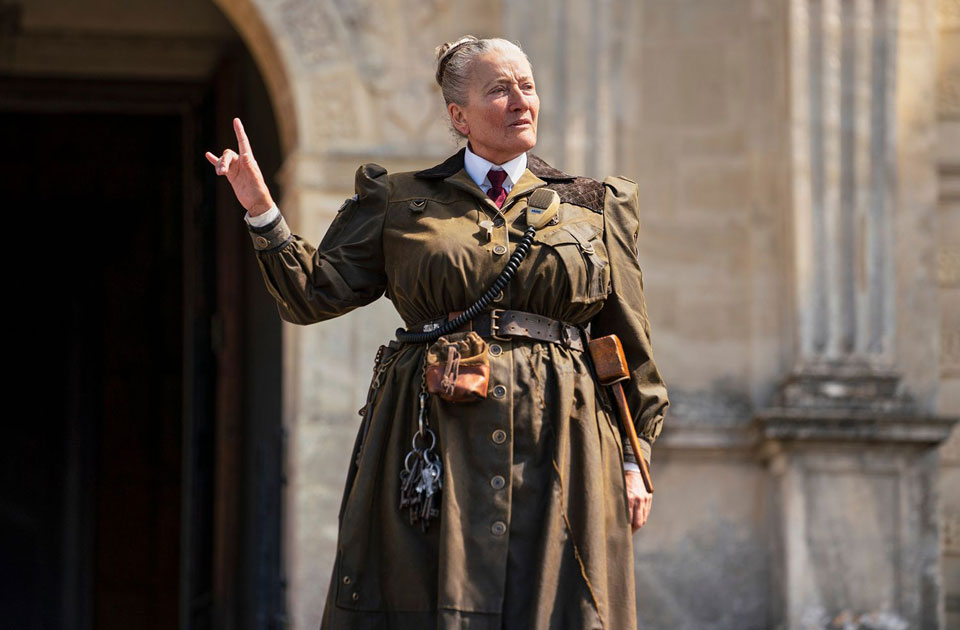 You simply cannot escape the zeitgeist of Matilda. Against all odds, Matilda Wormwood in the new Roald Dahl's Matilda the Musical is an unqualified triumph. Director Matthew Warchus and writers Dennis Kelly and Tim Minchin's revival of Roald Dahl's semi-classical book Matilda is a spirited morality play, another milestone in the never-ending struggle of democracy against authoritarianism, as well as of good vs. bad content!
Alicia Weir (Don't Leave Home) plays the irrepressible Matilda. She refuses to be daunted by her narrow-minded, backward-looking parents. Up to the moment Matilda was born, her mother refused to believe she was even pregnant. Once she was born, Matilda's father refused to acknowledge she was a girl and not the son he wished for. Both parents have set up a household where they neglect their child's health, safety and development.
When inspectors discover that Matilda is not being schooled at all, she is sent to the notorious Crunchem Hall. The evil Miss Agatha Trunchbull (Dame Emma Thompson) runs the school like the medieval concentration camp it resembles. The welcome sign over the entrance is an exact replica of that above the Nazis' Auschwitz. Miss Trunchbull's exact commandments are to obeyed, not questioned, or rigorous corporal punishments will be suffered. Thompson chews up quite a bit of beautifully detailed scenery as she randomly inflicts painful injuries. She seems to relish playing against character, made up so as to be virtually unrecognizable and costumed in S&M boot camp chic.
The book-loving, creatively questioning Matilda is soon recruited to battle Trunchbull's repressive regime. She wants to expand the scope of Crunchem's educational offerings. She defends wrongly accused fellow students subject to Trunchbull's fearful practices. And perhaps worst of all, she questions this dictator's vicious judgments.
Matilda's key ally in this struggle is her sweet-natured teacher Miss Honey (Lashana Lynch: The Woman King, No Time to Die). Miss Honey's mysterious back story neatly and not surprisingly intersects with the main plot line. It is worth noting that the cast of school children, as well as Matilda's supporters, are multi-racial in contrast to the exclusively white villains.
The original musical and film adaptations were both critical and popular successes. When the first adaptation of Matilda appeared as a stage musical in 2012-13 in Britain and the United States, it won five Tony Awards and seven Olivier Awards, including Best New Musical. This was the most awards ever won by a new show. Happily, this film adaptation retains the best of the score with a few notable additions including the standouts "Revolting Children" and "When I Grow Up." The trailer can be viewed here.