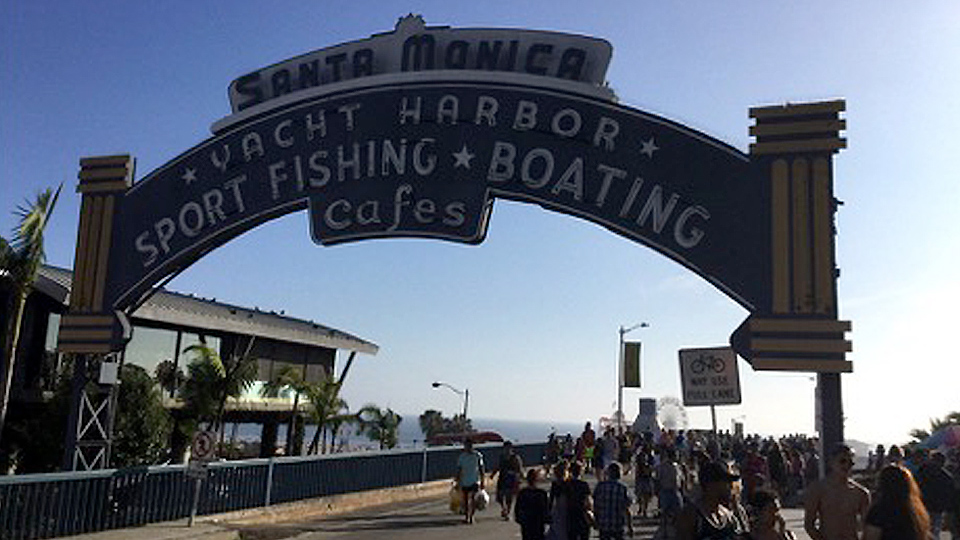 SANTA MONICA, Calif. — Dr. Martin Luther King Jr. entitled his last book Where Do We Go from Here: Chaos or Community? His book fleshes out the personal attitudes and social changes, the policies and practices necessary to build a "beloved community."
But as Dr. King knew, there are always people who act out of frustration and anger in ways that block the evolution of a healthy community. Sometimes those blockages come from organizations and people we would never expect. In Los Angeles, the AIDS Healthcare Foundation, piqued by the City Council's decision to allow a developer to build high-rise buildings surrounding the foundation's offices in Hollywood, qualified a no-growth "Neighborhood Integrity Initiative" for the March 2017 municipal ballot.
In Santa Monica a group of residents – frustrated by traffic and angry at developers – has placed its own no-growth measure on the local ballot. Measure LV would force nearly all new projects higher than 32 feet (about two and a half stories) to a citywide vote. The backers of LV say that it's buildings of all kinds – whether they house people or create jobs – that bring choking traffic.
That Santa Monica's nine square miles are surrounded on three sides by Los Angeles doesn't figure into their equation. That people come here – and always have – because of the beach and the pier receives no recognition either. That fewer than 5,000 units of rental housing have been built here since the mid-'90s, or that at one point Airbnb had taken an estimated 1,000 units off the rental market does not faze them either. That you have to look hard and count carefully to find a building over six stories built in Santa Monica (unlike Los Angeles) since 1980 doesn't occur to them. (The really tall buildings were all constructed before then.) That Santa Monica thrives from the money spent by high-income residents of neighboring areas – most of whom drive here – doesn't figure in their calculations.
Their frustration, their anger focuses on traffic, and to them traffic equates to buildings. So cut the height of all developments and make every project above that go to the voters.
Of course, the LV writers have carved out some exceptions. Low-income, all-affordable buildings under 50 units would be exempted from requiring a referendum. But that's a difficult threshold to meet if this city wants to provide affordable housing for people who work here. And frankly, the city doesn't have the money to finance these projects at the moment. Or if the city suffered another disaster like the 1994 earthquake, neither houses of worship, nor schools, nor nonprofits, nor government buildings would be excused from LV's voting requirements. Instead, LV would turn the open process of planning, architectural review and even City Council decisions into a referendum that would trump all. That's a prescription for big money in every local election.
Because LV tops every effort at public participation and because it complicates efforts to serve the poor and desperate, and because it hamstrings every effort to house low-wage families who work in Santa Monica, a half-dozen leading clergy men and women, as well as CLUE (Clergy & Laity United for Economic-Justice), oppose Measure LV. Here's what CLUE wrote:
We think that it cuts against the Jewish understanding of "living in covenant," which denotes a people living together with mutual obligations and respect.
We think that it undermines the Islamic concept of "giving others equal treatment" – which means rejecting policies that increase inequality or unequal distribution of life necessities.
We think that it runs counter to the commandment of Jesus of Nazareth that "we love one another," complicating every effort to feed the hungry, welcome the stranger, clothe the naked, provide a living wage and a decent place to live.
None of these perspectives evidently figured into the AIDS Healthcare Foundation's decision to put money behind LV. They seem to think that if LV can win in Santa Monica, it will boost their chances of winning next March in Los Angeles.
The Santa Monica chapter of CLUE has joined with a wide spectrum of organizations opposed to LV – from police and firefighters to teachers, activists, environmentalists, architects and planners. These groups think Measure LV represents anger and frustration – a frustration and anger we all share from time to time.
But the opponents of LV believe that this measure leads the community into further chaos – more confusion and more conflict, and ultimately more frustration and anger.
Dr. King called for a "beloved community" that embraces the Other. He called for a community that makes room for the person without resources, for the family without a home, for low-wage workers who serve us but cannot live among us. He called us to reach beyond our anger and frustration toward a city of justice.
Reprinted with permission from the author and Capital & Main.